Ryan Osgar and Jordan Kerr battle it out!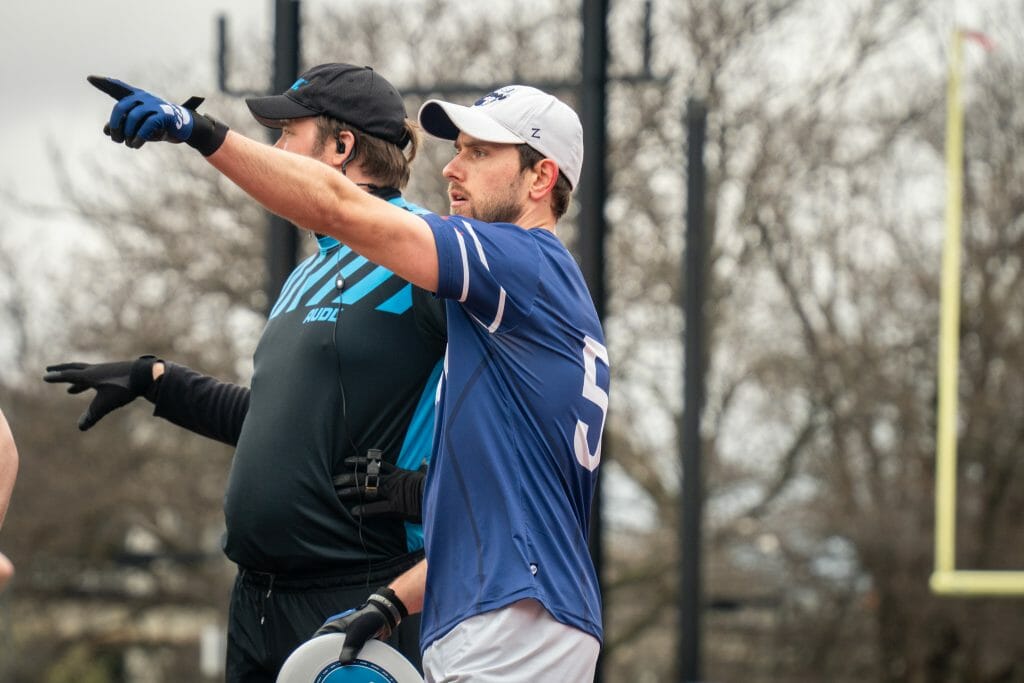 The first several weeks of the season was marked by the introduction of a number of new faces to the weekly EDGE leaderboards such as Jordan Rhyne, Luc Comire, and Declan Miller. In recent weeks though, veteran stars such as Ben Jagt, Jay Froude, and Rowan McDonnell have grabbed the spotlight, and this week, Pawel Janas joins the All-Stars' resurgence.
Meanwhile, New York's demolition of Toronto shows why this column highlights per-possession efficiency. With the D-Line rarely coming off the field, Ryan Osgar played just 12 points, about half the number of points played by every other player with a higher EDGE-O than him this week. But when New York's O-line was on the field, it played with ruthless efficiency, turning over the disc twice in 12 possessions. The E100 metrics best reflect this level of excellence.
Better Box Score Metrics: Pawel's Turn at the Top, Empire Roll On is only available to Ultiworld Subscribers
Already have a subscription? Log in
Whether you visit Ultiworld for our reporting, our podcasts, or our video coverage, you can help us continue to provide high quality content with a subscription. By becoming a subscriber, not only do you receive benefits like exclusive articles and full article RSS feeds, you also help fund all of Ultiworld's coverage in general. We appreciate your support!