A new term for a statistical eyesore that is getting corrected!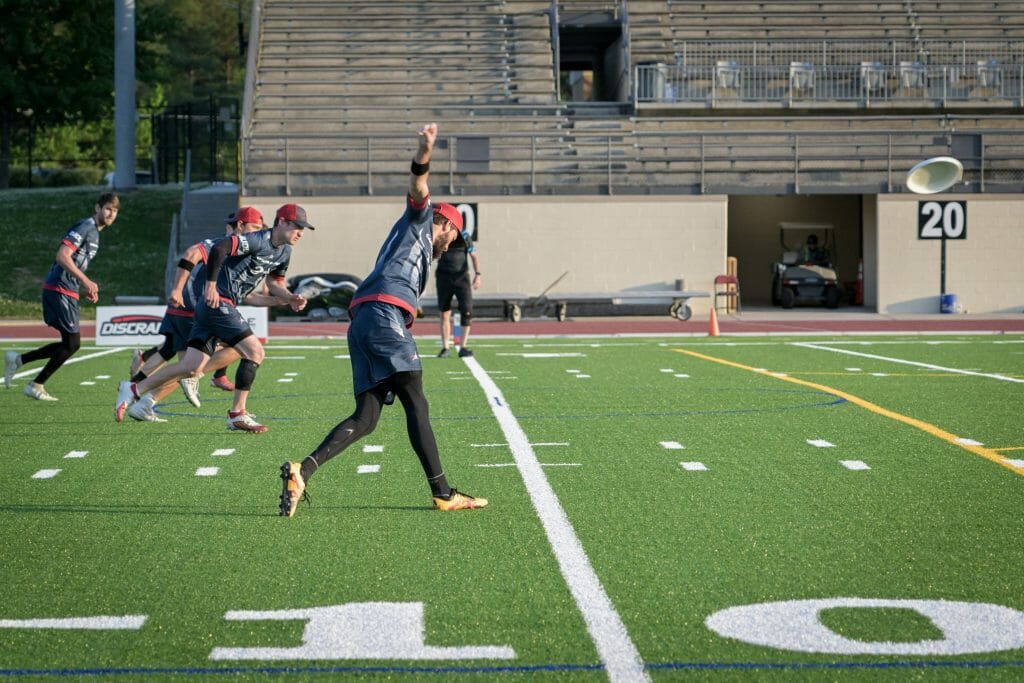 OK, no more overlooking a distortion and inconsistency in the AUDL stats. As I touched at the beginning of the season, end-of-quarter desperation throws that fall incomplete and leave no time on the clock are not turnovers. They do not cost the offense an opportunity to score, and they do not give the opponent a chance to win the point.
For the AUDL to treat these as regular throwaways is to disproportionately penalize players merely because they have a valuable skill: the ability to fire deep. In the game between Carolina and Atlanta this past weekend, the Flyers relied on the arm of Eric Taylor to toss up desperation heaves at the end of each of the first two quarters. He was not assessing his risk-reward options and taking a calculated shot, as handlers do in the normal course of play; he was throwing up a prayer because it was the only rational option. As expected, both were incomplete. Eric Taylor has only 10 turnovers all year, so these two alone account for 20 percent of his total. Jake Radack took a two-turn sacrifice for Austin against Chicago, as did Jeff Zhao for Seattle against Colorado. In all, there were 21 such incompletions across the league this weekend; by comparison, the NFL averages less than 20 Hail Mary passes per year. There's really no way around the fact that counting these throws as turnovers distorts the meaning of a turnover.
Better Box Score Metrics: Working Out the Kwinks is only available to Ultiworld Subscribers
Already have a subscription? Log in
Whether you visit Ultiworld for our reporting, our podcasts, or our video coverage, you can help us continue to provide high quality content with a subscription. By becoming a subscriber, not only do you receive benefits like exclusive articles and full article RSS feeds, you also help fund all of Ultiworld's coverage in general. We appreciate your support!