112 of the world's best will take the field in Alabama.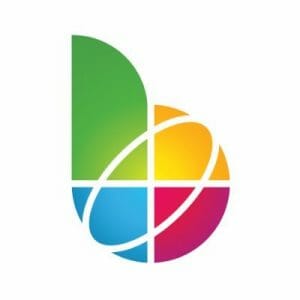 Ultiworld's written coverage of the 2022 World Games is presented by Spin Ultimate; all opinions are those of the author(s). Find out how Spin can get you, and your team, looking your best this season.
For the first time, eight countries will take the field to compete in ultimate at the 2022 World Games, which officially begin on Thursday, July 7th in Birmingham, Alabama.
Ultimate's competition runs from Tuesday, July 12th, to Saturday, July 16th. Stay tuned for information about live coverage of every match at the tournament along with preview coverage from Ultiworld.
Below, check out the rosters for each of the eight teams competing:
Australia
| Jersey # | First | Last | Gender Match |
| --- | --- | --- | --- |
| 2 | Sally | Yu | F |
| 3 | Kyal | Oh | M |
| 7 | Sam | McGuckin | M |
| 9 | Alex | Prentice | F |
| 10 | Alex | Gan | M |
| 17 | Michelle | Phillips | F |
| 19 | Olivia | Carr | F |
| 20 | Caroline | Ma | F |
| 23 | Georgia | Egan-Griffiths | F |
| 25 | Rob | Andrews | M |
| 31 | Alex | Ladomatos | M |
| 35 | Catherine | Phillips | F |
| 85 | Tom | Tulett | M |
| 99 | Alex | Shepherd | M |
| Coach | Anna | Rogacki | F |
Canada
| Jersey # | First | Last | Gender Match |
| --- | --- | --- | --- |
| 0 | Robert | Brennan | M |
| 2 | Hannah | Dawson | F |
| 3 | Andrew | Carroll | M |
| 5 | Ty | Barbieri | M |
| 7 | Mike | MacKenzie | M |
| 12 | Alyssa | Mason | F |
| 14 | Sarah Beth | Jacobsohn | F |
| 16 | Tim | Tsang | M |
| 20 | Lauren | Kimura | F |
| 35 | Michal | Lewis | F |
| 70 | Brittney Henriques | Dos Santos | F |
| 71 | Malik | Auger-Semmar | M |
| 89 | Kevin | Underhill | M |
| 90 | Catherine | Hui | F |
| Coach | Carla | DiFilippo | F |
| Coach | Matthew | Berezan | M |
Colombia
| Jersey # | First | Last | Gender Match |
| --- | --- | --- | --- |
| 1 | Alejandra | Torres | F |
| 7 | Ximena | Montaña | F |
| 8 | Manuela | Cardenas | F |
| 10 | Julio | Duque | M |
| 11 | Alexander | Ford | M |
| 12 | Ivan | Alba | M |
| 15 | Elizabeth | Mosquera | F |
| 20 | Yina | Cartagena | F |
| 26 | Simon | Ramirez | M |
| 33 | Valeria | Cardenas | F |
| 44 | Felipe | Ramirez | M |
| 56 | Jose | Jimenez | M |
| 79 | Jonathan | Cantor | M |
| 96 | Maria | Forero | F |
| Coach | Mauricio | Moore | M |
France
| Jersey # | First | Last | Gender Match |
| --- | --- | --- | --- |
| 6 | Florence | Capelle | F |
| 7 | Gaël | Ancelin | M |
| 8 | Céline | Antoine | F |
| 13 | Eva | Bornot | F |
| 14 | Pauline | Berte | F |
| 18 | Aline | Mondiot | F |
| 21 | Lison | Bornot | F |
| 22 | Sacha | Poitte-Sokolsky | M |
| 23 | Mathieu | Bosser | M |
| 24 | Quentin | Roger | M |
| 26 | Coralie | Fouquet | F |
| 71 | Sullivan | Roblet | M |
| 77 | Eric | Becker | M |
| 80 | Vincent | Lepagnol | M |
| Coach | Olivier | Labbe | M |
Germany
| Jersey # | First | Last | Gender Match |
| --- | --- | --- | --- |
| 2 | Annika | Prien | F |
| 5 | Sebastian | Spiegel | M |
| 10 | Marvin | Waldvogel | M |
| 11 | Katharina | Schulze | F |
| 14 | Simona | Lieberth | F |
| 17 | Anna | Gerner | F |
| 18 | Samuel | Beuttemüller | M |
| 19 | Torben | Hörnschemeyer | M |
| 20 | Nico | Müller | M |
| 24 | Lena | Trautmann | F |
| 37 | Steffen | Döscher | M |
| 42 | Levke | Walczak | F |
| 47 | Conrad | Schlör | M |
| 89 | Kyoko | Binnewies | F |
| Coach | Stefan | Rekitt | M |
Great Britain
| Jersey # | First | Last | Gender Match |
| --- | --- | --- | --- |
| 5 | Molly | Wedge | F |
| 7 | Ben | Burak | M |
| 9 | Karen | Kwok | F |
| 12 | Bex | Palmer | F |
| 14 | Ollie | Gordon | M |
| 16 | Alex | Lakes | M |
| 17 | Carla | Link | F |
| 20 | Ashley | Yeo | M |
| 28 | Justin | Foord | M |
| 32 | Tom | Abrams | M |
| 35 | Rachel | Naden | F |
| 37 | Ellie | Taylor | F |
| 46 | Nick | Williams | M |
| 54 | Fiona | Kwan | F |
| Coach | Lucy Clare | Barnes | F |
Japan
| Jersey # | First | Last | Gender Match |
| --- | --- | --- | --- |
| 1 | Kaede | Yoshida | F |
| 3 | Akifumi | Muraoka | M |
| 4 | Taku | Honna | M |
| 5 | Kana | Noguchi | F |
| 7 | Kazuki | Asada | M |
| 10 | Masahiro | Matsuno | M |
| 16 | Miwa | Tajima | F |
| 18 | Hiroaki | Kitao | M |
| 21 | Kanari | Imanishi | F |
| 24 | Taiyo | Arakawa | M |
| 39 | Tomoko | Inamura | F |
| 64 | Yuko | Kashino | F |
| 88 | Mayuka | Takada | F |
| 97 | Yohei | Okumura | M |
| Coach | Masato | Okada | M |
United States of America
| Jersey # | First | Last | Gender Match |
| --- | --- | --- | --- |
| 3 | Carolyn | Finney | F |
| 5 | Kaela | Helton | F |
| 7 | Opi | Payne | F |
| 9 | Dylan | Freechild | M |
| 10 | Grant | Lindsley | M |
| 11 | Nate | Goff | M |
| 23 | Jimmy | Mickle | M |
| 28 | Jack | Williams | M |
| 31 | Chris | Kocher | M |
| 36 | Carolyn | Normile | F |
| 37 | Claire | Trop | F |
| 44 | Sarah | Meckstroth | F |
| 52 | Claire | Chastain | F |
| 99 | Khalif | El-Salaam | M |
| Coach | Matty | Tsang | M |