World Games. WUCC. What a summer!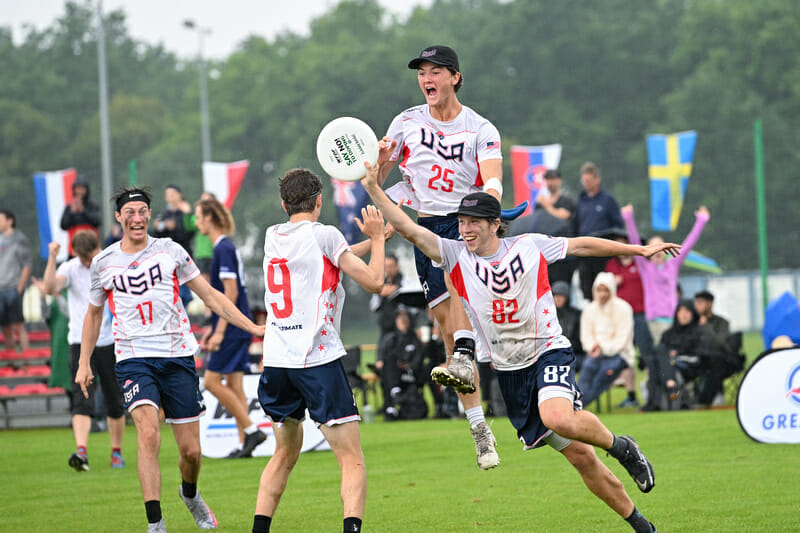 You can email me anytime at [email protected] with questions, comments, ideas — whatever you've got.
World Club Championships mailbag time!
Q: Chain Lightning looks like a pretty good team this year. Pro Champs was right up the road from them in Raleigh, but Chain didn't participate. That's because Doublewide, Sub Zero, and Condors all got priority based on 2019 results (when Chain finished 16th) instead of 2021 results (when they finished 10th — ahead of those teams). So we have a quarters-ish level team missing their first chance in years to play a full weekend of elite competition without having to fly. Is this a problem? And, if so, is it the USAU policy or Chain's poor 2019 finish that is more to blame?

– Edward S.
Q: Is the way USAU allocated bids to Club Nationals the best way to do it in a post-COVID era where tournament attendance is kinda spotty? If not, what system would you make?

– Alex R.
A: These two questions get at opposite sides of the same coin. "Things should be more like they were pre-pandemic!" "Things should change post-pandemic!"
Mailbag: Bid Allocation Post-COVID, Little League WJUC, Sectionals Deadlines is only available to Ultiworld Subscribers
Already have a subscription? Log in
Whether you visit Ultiworld for our reporting, our podcasts, or our video coverage, you can help us continue to provide high quality content with a subscription. By becoming a subscriber, not only do you receive benefits like exclusive articles and full article RSS feeds, you also help fund all of Ultiworld's coverage in general. We appreciate your support!