Plus, the AUDL announces Fan Vote All-Stars.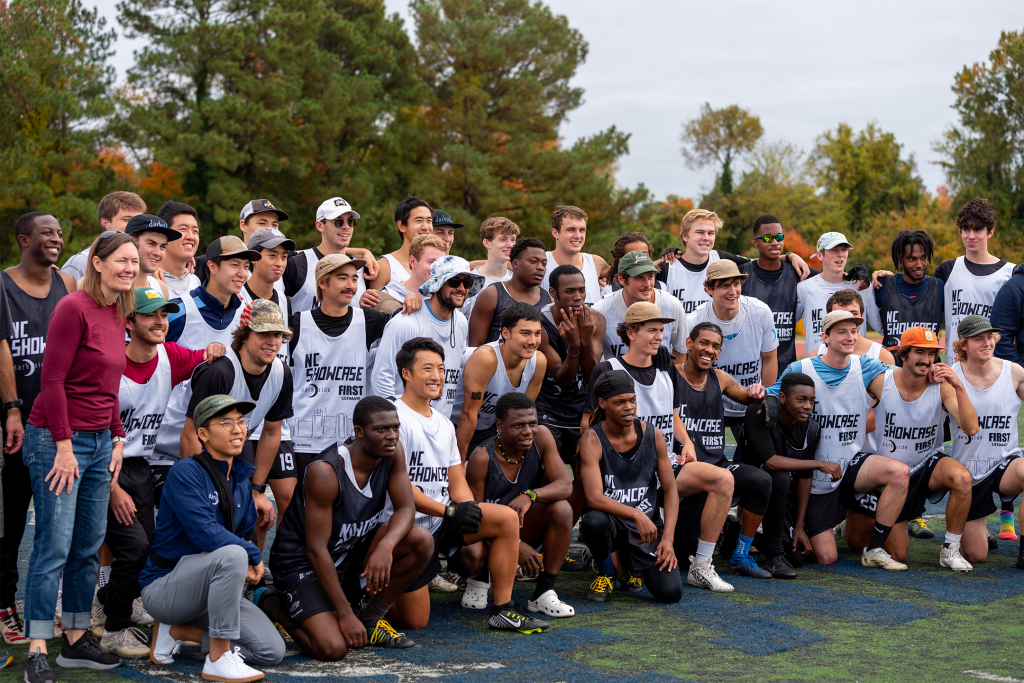 Opening Pull is Ultiworld's weekly wrap-up of the previous week in ultimate, available both here on the site and as an email newsletter. We've gathered the news you need to know and highlights you need to see. Check back weekly or subscribe now to receive Opening Pull in your inbox along with a rundown of the previous week's content on Ultiworld.
HBCU St. Augustine's University Play First Game
St. Augustine's University, a historically black college in Raleigh, NC, played their first intercollegiate competition in program history on Sunday, falling to reigning national champions North Carolina Darkside 7-1 and 9-2 in a pair of shortened showcase games.
First Ultimate, as the SAU team has named themselves, are the first program at an HBCU in the country and most of the players on the roster have been playing the sport for less than a month. The excitement from the team, UNC, and the small cadre of fans who came out to watch the event was high, as everyone cheered for every highlight play made by St. Augustine's.
Swampybarg, Rascals Earn Japanese National Titles
Just a week after the US decided our national champions, the Japan Flying Disc Association crowned their domestic winners in a pair of exciting, universe point matches.
In the Women's division, Swampybarg defeated MUD 15-14 to retain the title they first won last year. It caps a tremendous year for the program, as they were also the highest finishing Japanese team at WUCC this summer, finishing 5th in Cincinnati.
In Men's, Tokyo Rascals claimed their first national title 14-13 over Nomadic Tribe, a massive reversal from Rascals 15-5 loss to their compatriots in an elimination game at WUCC this summer. This was the first time since 1999 that stalwart champions Buzz Bullets failed to win the All Japan Ultimate Championships, aside from 2017 while they served a one-year suspension from competition.
You can watch replays of the Women's and Men's finals on the JFDA Youtube page.
AUDL Announces Final All-Stars Via Fan Vote
The AUDL has announced the final four players rounding out the rosters for their All-Star game, as voted on by fans. New York's Ben Jagt and Marques Brownlee, Montreal's Quentin Bonnaud, and Colorado's Quinn Finer were elected to fill out the last spots for the showcase event scheduled on November 12 in Portland, OR.
Utah High School Coach Charged with Sexual Abuse
Last week, a former high school ultimate coach was formally charged with three counts of sexual abuse for inappropriately touching one of his female players. Johnny Merrill, who was previously the head coach at Timpview High School in Provo – as well as holding coaching positions with men's club team Utah Pando and the Western Ultimate League's Utah Wild – has been dismissed from each of those programs and has also been temporarily suspended from all coaching opportunities by USA Ultimate.
The story was originally reported by local news outlet KSL.
Highlight of the Week
College ultimate is back as teams begin attending their first events of the fall season. This past weekend, Harvard's Franky Fernandez made a huge layout grab to claim a universe point win over Bowdoin at Clambake.
Looking Ahead
Rutgers is hosting an alumni scrimmage on Sunday to commemorate the 50th Anniversary of the first-ever intercollegiate ultimate game, which took place on November 6, 1972 between Rutgers and Princeton.A
Our 2022 Club Awards are in the voting process now. We'll name our Players of the Year, All-Club 1st and 2nd Teams, and much more.