New York, Salt Lake extend winning streaks, more playoff spots clinched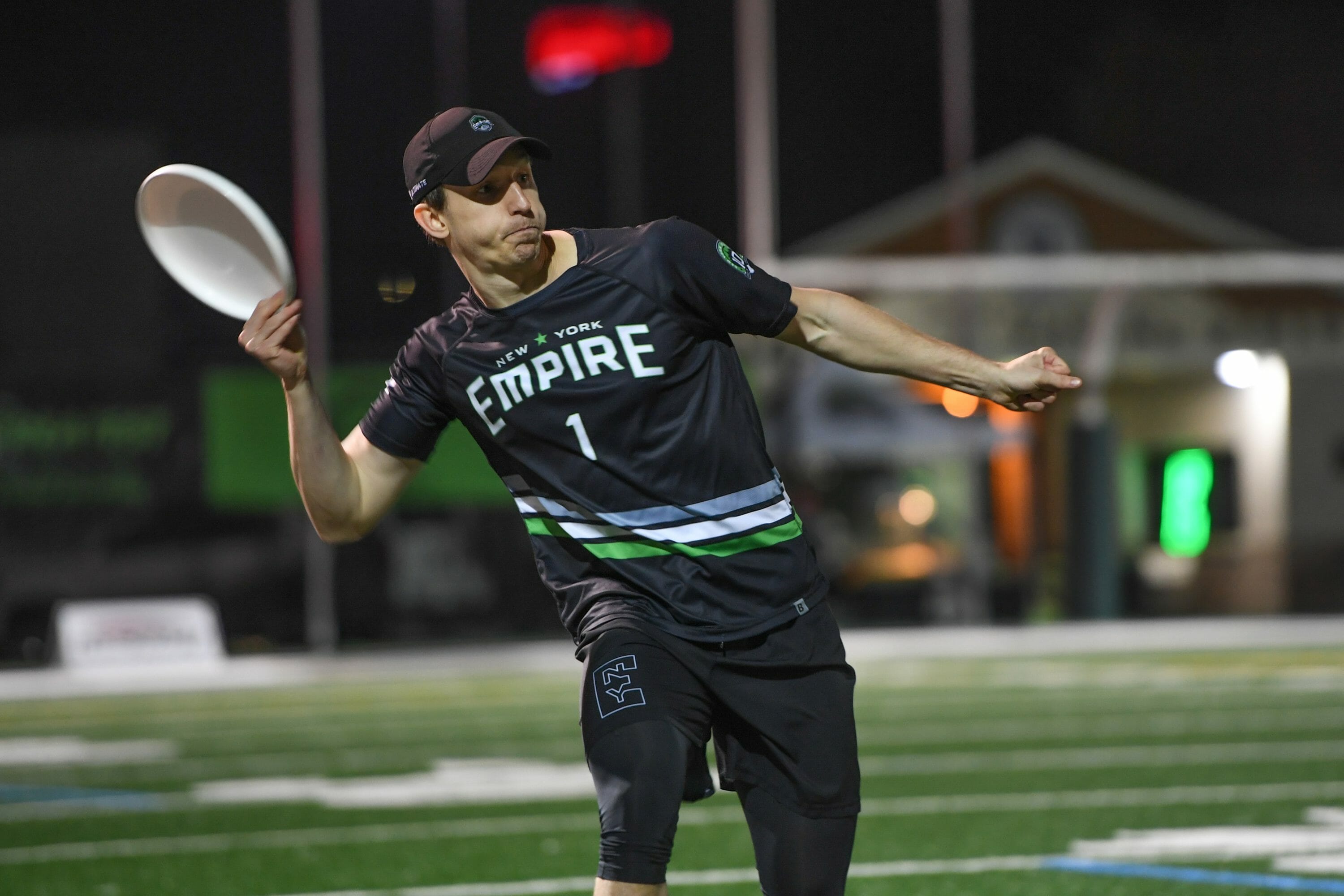 Teams across the AUDL solidified their standings in a week of solely intradivisional play. With Salt Lake and New York both defeating teams looking to usurp their place at the top of the division, Alex takes a look at the two remaining undefeated teams who are on a collision course for a highly-anticipated week 12 matchup. Plus, mailbag, power rankings, and notes from around the league.
Scores and Standings through Week 10


The Undefeateds
Both New York and Salt Lake fended off tough challenges to remain undefeated and clinch the top spot in their respective divisions. They each took an early lead, withstood a comeback from a talented but inferior opponent,1 and closed the door on another victory.
For New York, this is an expected outcome. They did the same thing last year, and 2022 MVP Ryan Osgar had another outstanding performance, tossing eight assists to go with his four goals. This iteration of the Empire is one of the most successful franchises in league history and their success comes as no surprise despite the hard work it takes to earn each win. They found a formula with a precision offense and a defense that gives so much effort that opponents eventually crack under the pressure. They didn't score a single break off of a block against DC, but were able to take advantage of enough unforced turnovers to win the game comfortably.
We've already spent time previous weeks detailing Salt Lake's ascent above preseason favorite Colorado in the standings so the shock factor may have worn off, but few would have expected the Shred to have the league's best record through the first ten weeks of the season. The Shred have put together a remarkable campaign, most recently taking home Ws in both games of their SoCal road trip. In their two years of existence, Salt Lake has yet to lose in the state of California. In this week's game, their athleticism shined. Unlike New York, Salt Lake was able to go get the disc on defense. Johnny Hoffman and Tony Mouga each notched three blocks and the team pestered LA into 18 turnovers, nearly double what New York forced from DC.
All of their different kinds of success will lead up to a Week 12 showdown. There's no guarantee both will still be undefeated at that point (each team will play once more before then), but either way we're looking at a potential finals preview. Side note – we should acknowledge that cross-division matchups are great for the league because they present exactly these types of opportunities. They weren't always a reality and now they are an integral part of the regular season schedule, which this fan is quite pleased to see.
When they match up, New York will be the favorite and Salt Lake will be looking to surprise, just as they did twice against Colorado this season already. The Empire are one of the best traveling teams in the league, consistently bringing together their entire roster while other teams can not always rely on their Top Twenty being available for every game. The Shred have one of the best home fields in the league and benefit from tremendous fan support. Each team boasts an elite offense led by a handful of star players and a defense with enough punch to make other teams nervous. It might not be the predicted heavyweight final, but it's sure to be worth tuning in for.
Mailbag
Have a question about the AUDL? Send it in to [email protected] with AUDL Mailbag in the subject line. You can also message me on Twitter at @StallSeven
Is there a specific AUDL team that will be most affected by having players gone for the next few weeks at U24 as the season winds down? – Guss on Discord
Well, I waited long enough to answer this question now that the World Flying Disc Federation U24 tournament is underway, but the short answer is yes! I mean look at DC this weekend. They had to play New York without Jacques Nissen, AJ Merriman, and Fred Farah. Danny Landesman and Calvin Stoughton both start for the Summit. Paul Krenik, Turner Allen, Albert Yuan, and Kevin Pignone are other AUDL contributors missing time. There isn't such a glut of talent missing for long enough to truly affect the competitive landscape of the league, but it certainly affected DC this week. The Breeze normally are able to remain competitive with New York throughout an entire game, but they fizzled out in the fourth quarter this time around. Would Merriman's defensive intensity or Nissen's precise execution on offense make a difference to the point where it could flip the result – maybe!
In short, this is the price the AUDL has to pay to play during the summer months when there's less competition for TV time, the weather is nicer in colder ultimate hotbeds, and the club season hasn't really kicked off yet. Every so often a tournament comes around that takes a chunk of players away. I'm hopeful that one day the league will cooperate with the various governing bodies that make up ultimate and could give off-weeks like the FIFA international windows so that players wouldn't have to make a choice between missing a key pro game and playing in a once-in-a-lifetime tournament.
News and Notes
The Detroit Mechanix losing streak has reached 70 games, a milestone for American professional sports.
Boston (over Toronto) and Philadelphia (over Montreal) each nabbed critical wins to keep themselves in the hunt for a playoff spot.
Indianapolis clinched a playoff spot with a convincing win over Madison.
Brutal week for Seattle, as they failed to post double digits in the points column while getting doubled up by Colorado.
Power Rankings
---
Note, DC at full strength may be closer to NY but they were missing several key players to Team USA U24 commitments ↩