Club Regionals brings some of the year's most exciting ultimate and important moments, but they are scattered across the country. This Sunday, Ultiworld Field Pass, however, will bring them together and livestream them to you. For the first time ever, Field Pass will broadcast games live from multiple events at various locations to help you see as much of the season-defining postseason action as possible. Sunday will truly be super.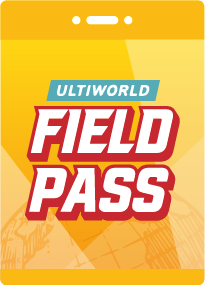 Our planned coverage includes1:
Great Lakes Regionals (M/X/W)
Mid-Atlantic Regionals (M/X/W) – Postponed due to weather
Northeast Regionals (M/X/W)
Southeast Regionals (M/X/W)
South Central Regionals (M/X/W)
Northwest Regionals (M/X)
Southwest Regionals (M/X/W)
Standard and All-Access subscribers will be able to watch this Field Pass live, or catch up with games they missed later. Additionally, Regional-specific streams (without commentary) will be available to All-Access subscribers. Get or upgrade your subscription today!
Our staff has been working for weeks to make this happen, but it is worth noting that this ambitious plan is highly experimental and this level of nationwide livestreaming is unprecedented. Because we have staff across the country making use of new technology, workflows, and cloud-based infrastructure, we ask for patience and understanding as we further develop this novel level of coverage. We couldn't attempt this without the support of all of our subscribers, so thank you for helping to make this happen as well!
Field Pass will go live at 9 AM ET on Sunday, with games occurring at GL, MA, NE, SE, and SC Regionals, and move with the day's schedule, wrapping up as the final bids are secured, projected to be somewhere between 6 PM and 7 PM ET; it may run later or conclude earlier.
Keith Raynor and Theo Wan will be hosting coverage throughout the day, with guests joining them on air to talk about all the shock upsets, all the heroic performances, and the statement wins. Ultiworld Subscribers will be able to chat with hosts and each other in the Ultiworld Discord, so be sure to get in on the watch party fun.
---
Subject to change. ↩