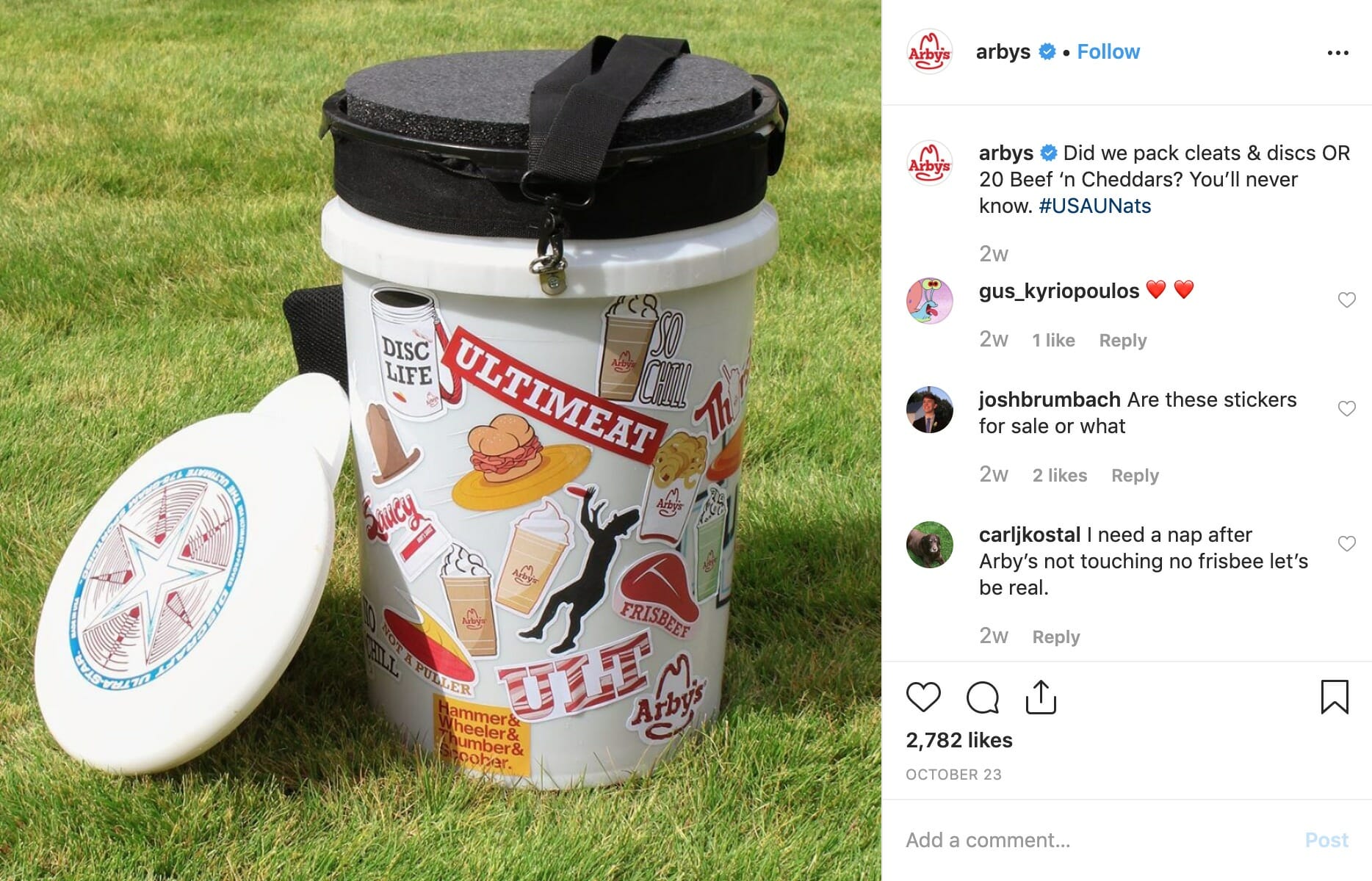 The day before the start of the 2019 Club Championships, Arby's, the sandwich fast food chain, put up ultimate-inspired posts on their Instagram and Facebook pages.
The posts feature a Hucket Bucket, an Ultrastar, and a bunch of custom stickers with the caption, "Did we pack cleats & discs OR 20 Beef 'n Cheddars? You'll never know. #USAUNats"
This post comes on the heels of a similarly targeted advertisement during the US Disc Golf Championships. This is right in line with Arby's social media approach.
"Our strategy really involves identifying the niche areas of interest like gaming, hunting, golf that we think resonates well with our audience," Josh Martin, the senior director of Arby's social media team, told Campaign, an advertising industry website, in 2017. "We try to just create content that we think will resonate with that audience."
They have posted other disc golf content, like this post two months ago, on their social media, and they also frequently post about gaming, like this post earlier this week about Last of Us Part II, a forthcoming video game. This is the first time that they have posted an ultimate frisbee inspired advertisement.
The #USAUNats post has been liked over 2,700 times on Instagram and 760 times on Facebook, notably lower than their disc golf posts from recent months.