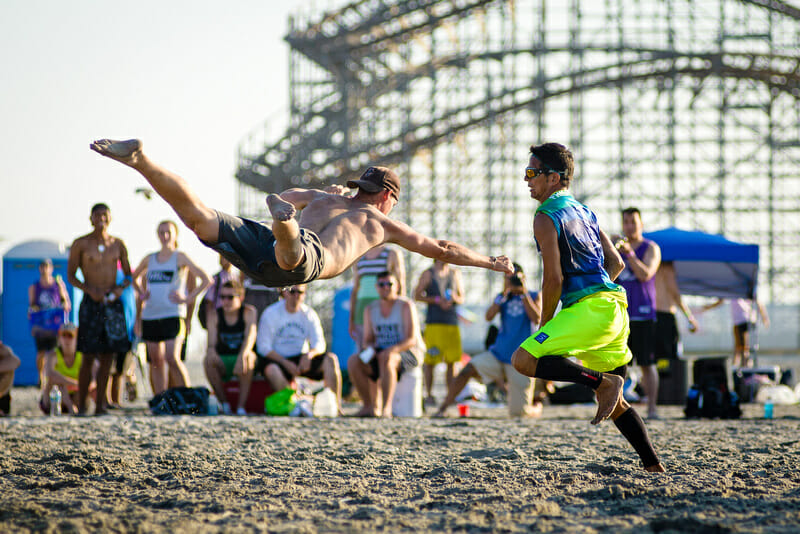 A tradition unlike any other. Here is a list of the best and worst Wildwood 2017 team names.
Best
Misfit Toys
Unicorn Tramp Stamp
A Song of Ice and Fireball
Wet Hot American Thummer
Too Many Dads
Bud Light Lime With Lime
Beer Pressure
Menace 2 Sobriety
More Dudes
D.C. Current(ly Unemployed)
Legends of the Biddin' Temple
Vampire Mullet
Stall & Oates
A man, a Plan, a Canal: a Pomegranate
Natty Daddy Issues
2Pac 2Furious
Low Keystoned
The Haardvarks (the logo is incredible)
Milk Steak and Riot Juice
Worst
Discs out for Harambe
Sexy Kitty Meow
Scorgasmic
Hucking Beaches (this is the worst one, but this can standing for all teams with a "hucking" pun)
Georgetown X
Georgetown Y
Super Smashed Bros.
Uptown Funk
Discelodeon
Juice Me Daddy
Camo Snapbacks
Too Scared To Say Anything Either Way
Lay-D Boys
***
Agree? Disagree? Someone we missed? Sound off in the comments?