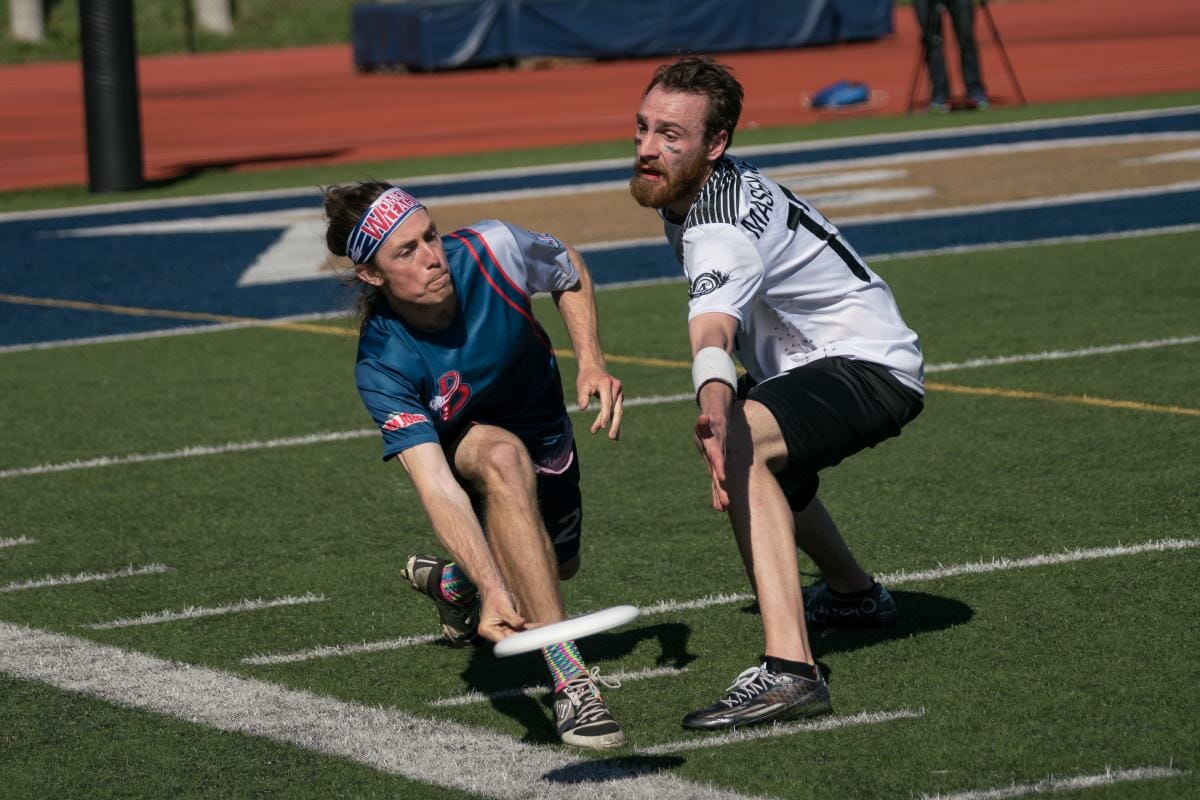 The DC Breeze's Rowan McDonnell has been named the 2018 American Ultimate Disc League MVP.
McDonnell posted 47 assists, 38 goals, 11 blocks, and 393 completions with a 95.5% completion percentage in the 2018 season, guiding the Breeze to some big upset wins and a playoff berth, despite the team losing some key talent in the offseason.
McDonnell is an ascendant force at the elite level, improving his game every year for the last five years and developing into the clear #1 option for the Breeze. He joins Jon Nethercutt, Dylan Tunnell, Beau Kittredge, Jonathan "Goose" Helton, and David Brandolph1 in the AUDL MVP history books.
---
in 2013, Helton was Midwest MVP and Brandolph, playing for the Philadelphia Phoenix, was East MVP ↩