Chain Lightning's Andrew Hollingworth is inches from a Callahan against Johnny Bravo on an epic Layout D. Just one of the many amazing plays in the Chain Lightning vs Johnny Bravo matchup at the 2012 Club Championships.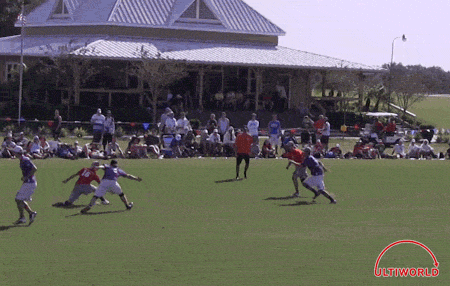 Bonus GIF after the jump.
Calise Cardenas (Seattle Riot) makes an amazing grab for a score in finals at the 2012 Club Championships against San Francisco's Fury.  Check out Ultiworld's interview with Calise.