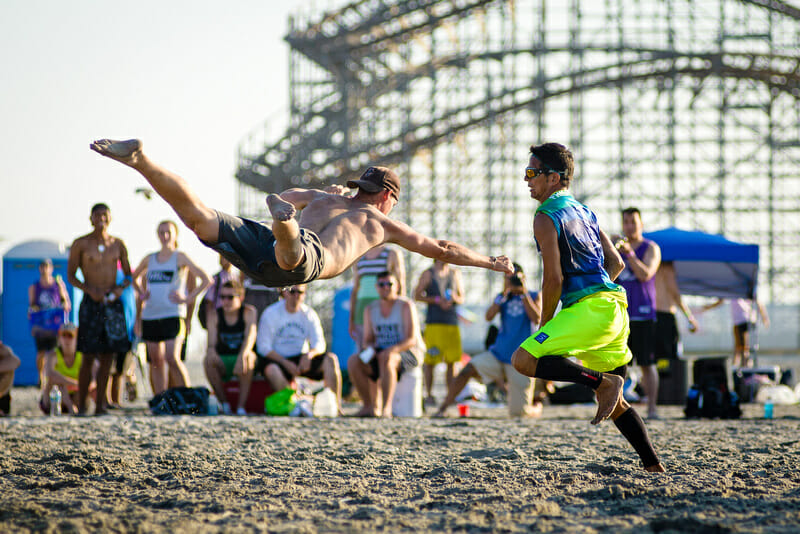 This post is presented by Wildwood Beach Ultimate.
Registration is now open for the Wildwood Beach Ultimate tournament, the largest ultimate event in the world! This year will mark the 25th anniversary of Wildwood; the organizers hope to make it the biggest one ever, surpassing last year's 7,000+ participants and nearly 500 teams.
You can register a team right now on the Wildwood website; you can secure your team's spot without even knowing your roster. Register today to play on the best fields; teams that sign up early compete closer to tournament central and the village.
There are five divisions at Wildwood this year: 2/2 (male/female) Competitive and Beer, 3/1 Competitive and Beer, and a 3/1 High School division. The tournament is being held on the Wildwood, New Jersey, beaches on July 29-30, 2017.
RELATED: How To Do Wildwood
The tournament is operated under the non-profit American Beach Ultimate Association and proceeds from the tournament are donated to a range of charities, including local recreation centers, the Wounded Warrior Project, and children's hospitals.
Sign up today! Registering a team costs $450 and covers the first 10 players on the roster. If your summer plans change, you can get a full bid refund through May 31st and partial refunds through July 12th.