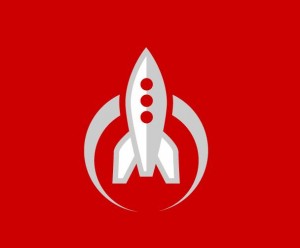 Catch up on all this weekend's action in our weekly recap:
Colorado Cup — Boulder, CO [Sanctioned]
Open: Johnny Bravo (Denver) continued their dominant early season play at their home tournament in Boulder. Although the final against Madison Club was cancelled due to lightning, Bravo went undefeated (including a pool win against Madison). No game was closer than 15-9. They haven't lost a game yet this season, and also hold the distinction of being the only club team so far to take down NexGen.
Madison had a mixed weekend, losing their opening game to Streetgang (Los Angeles) and finishing 3-2.
Phoenix's Sprawl played very well, winning five straight before dropping to Bravo in the semi-finals. In quarters they took down Inception (Denver), a power pool team. Prairie Fire (Kansas City) rounded out the semis after a 14-11 win against Streetgang in quarters, before falling 15-8 to Madison.
Mixed: The top South Central mixed teams (most are from Colorado) faced off this weekend and Killjoy (Fort Collins) came out on top, emerging undefeated. They had to beat last year's Nationals team Mesteno (Denver) and top seed Swingline (Fort Collins) on their way.
Women's: The tournament's two top teams — Heist (Madison) and Molly Brown (Denver) — handled their business, each dominating in pool play and into Sunday. Heist nudged out Molly 13-11 on Saturday and the two were set to rematch in the finals before lightning ended the day early. Molly — a quarterfinalist in the 2011 Nationals — did survive a scare against Nightlock in the quarters but went on to win 12-10.
AUDL Western Division Playoffs — Indianapolis, IN
The Bluegrass Revolution traveled to Indianapolis to take on the Alleycats, who saw the return of Brodie Smith for the first time since tearing his meniscus against the Revolution back in April.
It was a good, close game judging by responses on Twitter (the game was not broadcast live like most AUDL games) and the Alleycats emerged victorious with a final score of 24-20. They will travel to Detroit to face the winner of the Philadelphia/Rhode Island game in the inaugural AUDL Championship.
No Borders — Ottawa, CN
Open: Many of Canada's top teams came out to the 28th annual No Borders tournament this weekend. Ottawa's Phoenix had an excellent weekend, going undefeated with two wins against the top seeded Ulysse (Montreal). Grand Trunk (Toronto) also played well, losing only twice, both times to Phoenix.
Mixed: Montreal's UNight stood above a weaker mixed field, stumbling only once in pool play 13-12 against PRODiGY (Hamilton). 2nd place team MuD (Guelph) had close, tough games on Saturday, never winning by more than 2 points, but never lost until the finals where UNight beat them 15-8.
Women's: Many of Canada's elite women's team faced off this weekend — top seeded Calypso (Montreal) came out on top, taking down QUB (Quebec City) in the finals. Stella (Ottawa) and PPF (Waterloo) rounded out the semis.
Motown Throwdown — Sylvania, OH [Sanctioned]
Madcow (Columbus) easily rolled through a weaker field, picking up seven wins in a sanctioned tournament that could help earn the Great Lakes region a second bid to Nationals.
Wildwood — Wildwood, NJ
As you might expect, everyone at the world's largest beach tournament had a great time. Highlights coming later this week from Ultiworld.