Here's a rundown of a busy weekend in August!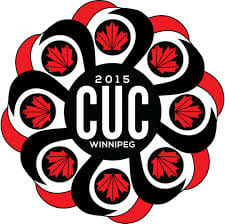 As we approach the end of the regular season featuring next weekend's Pro Flight Finale, the full postseason picture is starting to take shape.
Here's a look at what happened this weekend, from the important Canadian National Championships with Worlds bids on the line to the Triple Crown Tour's newest event, the Select Flight Invite.
Canadian Nationals
Men's
Toronto GOAT took home gold and secured their role as Team Canada at the 2016 World Ultimate and Guts Championships in London. They defeated Vancouver Furious George 15-13 in an exciting, come-from-behind victory on Sunday.
GOAT was trailing in the first half but locked down on defense in the second to tie the game at eight and then go ahead on a wild tipped catch by Remi Ojo, who dropped a sure score but stayed with the play after the disc floated to make a second effort catch.
Ojo tacked on the key insurance break with a toe-the-line grab that ignited the crowd to make it 13-11. Jeff Lindquist, in true GOAT fashion, threw a scoober for the game-winner.
Women's
A 4-0 run to close out the first half led Vancouver Traffic to a 15-13 defeat of Quebec Iris on Sunday. Iris held the advantage early in the game, but once Traffic went ahead at 6-5, they never relinquished the lead. Iris' three second half breaks weren't enough to close the deficit.
Catherine Hui led the way for Vancouver with three goals and three assists.
Traffic will play as Team Canada at Worlds 2016.
Mixed
Vancouver Team Fisher Price blew away Toronto Union in the final with a 15-8 victory. Justin Norden was a flamethrower for TFP, finishing with six assists.
The game was never close. TFP opened with a hold and a break, then tacked on a 3-0 run after a Union hold. They only extended the lead in the second half.
TFP will play as Team Canada at Worlds 2016.
Select Flight Invite
Men's
Houston H.I.P. came away with a tournament title after taking down Huntsville Freaks Uv Nature 13-10 in the final. The top seeded and widely favored Santa Barbara Condors lost to Freaks in the quarterfinals 13-11, a result that will dim the Condors' prospects of holding on to their Southwest bid.
H.I.P. had a five point loss to Southern Hospitality in pool play, but grinded their way through prequarters and the bracket — including two one point wins — to win the tournament.
H.I.P. is a conglomeration of top Texas college and recent alum talent, including Matt Bennett, Mitch Bennett, Joel Clutton, Dillon Larberg, and Thomas Slack.
Women's
#21 Minneapolis Pop had little resistance en route to a SFI win as the top seed. They beat Dallas Maeve 14-10 in the final.
Their closest game came against Kansas City Wicked, 13-11, in pool play.
Mixed
#24 Boulder Love Tractor also finished to seed with a title at Select Flight. They defeated Fayetteville RUA 12-11 in the final.
Nucci's Cup
Amherst Dark or Light, playing at full strength for the first time this season, took home the Nucci's Cup title with a dominant 15-6 win over Maryland Town Hall Stars in the final.
Dark or Light played their closest game (14-12) against the new team out of Raleigh, Turbine, that features young talent like Matt Bode and Byron Liu.
Dark or Light is considered perhaps the most threatening darkhorse team in the Northeast this year, with former Ironsiders Russell Wallack and Jeff Babbitt on the roster alongside top talent like John Korber, Spencer Diamond, and many standout UMass players.