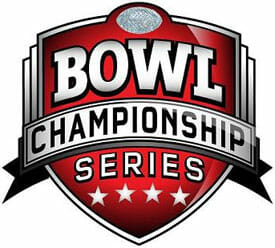 After yesterday's release of the final USA Ultimate 2012 Club Season rankings, we can finally start talking about how well the new algorithm for allocating strength bids actually works. There were a couple surprises in the top 16 but for the most part the system seems to have gotten the job done.
As with any ranking system, there are going to be disputes about which teams deserve to be ahead of others and how heavily factors like strength of schedule should be weighted. In this sense, the USAU rankings are fairly similar to those of NCAA football's Bowl Championship Series (BCS). Each year, a couple teams with weak schedules seem to linger around the top of the standings because they have great records against mediocre competition. Critics argue that teams with stronger schedules, even some with worse records, deserve to be ranked higher simply because they played tougher games.
While a case could be made for both sides of this debate, it doesn't really matter in Ultimate. Unlike the BCS, which is responsible for selecting the two teams that will battle for that year's national title, the USAU system doesn't prevent anyone from competing for a Championship. Every team in the country still has the opportunity to qualify for the 2012 Club Championships. In light of the final bid allocation, some of the Regional tournaments will be more competitive than others, but everyone is still in the running. That's the beauty of the USAU Club Championship Series — teams that peak at the right times can play their way to Sarasota.
[hr]
With all that said, it's interesting to look at where the final rankings produced by the new USAU algorithm seem to make sense and where they don't. The top ten teams remained the same for the final two weeks of the season — and based on their records, rightfully so — but there has been quite a bit of movement in the bottom 6 spots. Some of the teams that ended up in the top 16 — or outside, looking in — seem logical while others were pretty surprising so let's take a closer look:
What makes sense:
– #12 Madison Club remains firmly in the rankings because the team won and lost when it was supposed to. They may not have any huge wins but they beat bubble teams in #17 Southpaw and #18 Boost Mobile at Labor Day, preventing either from claiming the bid they've now secured. Madison also played a number of top rated teams very closely in expectedly losing efforts. In the course of two weeks, the team fell short against #3 Revolver (17-16), #5 Doublewide (15-11),  #7 Chain Lightning (15-13) and twice to #8 Machine (15-12, 15-10), showing that even though they didn't pull off any upsets they can still hang with the big boys.
– Philadelphia's #17 Southpaw is a good squad but it shouldn't come as any surprise that they weren't able to break the top 16 with a 4-9 record, including an 0-6 effort at last weekend's Labor Day Champs. Regardless of the advantage given to teams that play high quality competition, it's hard to imagine any team that loses more than twice as often as it wins being rewarded with a strength bid for their region. Southpaw will now have to win their way to Sarasota — likely meaning a showdown with regional rival Truck Stop (Washington) for the Mid-Atlantic's only bid — but that seems only fair when you consider how they've handled elite competition so far this season.
What doesn't seem quite right:
– Vancouver's Furious George finishes with a 6-8 record but ends the season as the #11 overall team. The fact that Furious can play high-level ultimate isn't in question — two of the team's six wins did come against top 10 teams after all — but their final ranking does highlight the weight given to strength of schedule. Even though they never really played well against any of the top teams they faced this year — losing 10-15 to #3 Revolver, 7-15 to #1 Ironside, 8-13 to #2 Johnny Bravo and 9-13 to #8 Machine — simply showing up seems to have gotten the job done.
– Santa Barbara's #13 Condors have beaten only one team in the top 16 this year — #16 PoNY, who just barely snuck into the rankings themselves. In contrast to Furious George, the Condor's 8-4 record came against weaker competition but accomplished roughly the same goal. The Santa Barbara squad's only notable wins came against PoNY (twice) and #17 Southpaw at the Chesapeake Invite. Their other five wins came against significantly weaker teams, proving that facing the toughest competition isn't the only way to secure an extra bid for your region. That said, #18 Boost Mobile (Palo Alto) will be looking to steal this reward from the Condors at the Southwest Regionals, making their road tickets to Sarasota anything but booked.