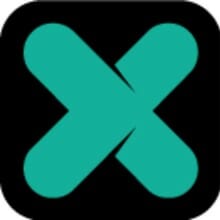 NexGen's Kevin Minderhout has been actively responding to commenters here on Ultiworld — and on a forum he created — with answers to questions from the community. Here's a look at what's he has explained so far.
Tooth: My understanding is if most teams aren't on board you are not going to continue to pursue this. My question is how many teams do you need on board? All of them? If 15 teams agree will you pick 3 other teams? Does it depend what teams are out (replace Madcow if they don't agree but the proposal is dead in the water if Revolver opts out)?
[quote]Good question. I don't have a set number yet. 15 would be reasonable. I'll get back to this with something more definitive.[/quote]
Vested Interest: After the Triple Crown Tour proposal, we saw that the "Select" teams were unhappy with the tiered system — and rightfully so. Many of these team are relatively new and experiencing exciting growth and success. Just within the Southeast Region: Florida United beat Sub Zero in their first year of existence, Tanasi has qualified for Nationals 2 out of the last 3 years, Cash Crop beat Ring to take the NC section.
How does the Nexgen Tour plan to aid teams like this within your competition structure? It would be sad if these teams crumbled because an arbitrary barrier was put into place. I think if you can answer this question then you will experience support from the entire community, which is the market I believe you are trying to reach.
[quote]The full authority for promotion and relegation of new teams to the League would be in the hands of the Board of Governors. It'd require a 'unanimous vote minus 1' for the removing of a team and a unanimous vote for adding a team from [outside] the League. A reminder that the Board is made up for 18 votes from teams and 3 votes from the outstanding 33% equity.
Personally, I don't think kicking teams out for poor performance on the field is enough reason to relegate a team. Teams go through peaks and troughs and the reason I think these 18 teams are the right choice for the League is their long-term success. There will likely be termination clauses built into the bylaws to deal with events such as teams no longer field full rosters or fail to attend regular season events
I don't have a great answer for people who believe that promotion is a philosophical imperative. The first think I'd say is that the set 18 team structure allows for a significant increase in regularity. Fans can get to know the same teams, the travel schedule is set through 2017, the consistent hosting of 6-team events in the same city all are huge leaps forward in digestibility for fans. Since this is not a 100% player focused proposal this is one of the tradeoff. Again I think the benefits for players and fans here outweigh this tradeoff.
I think the best argument that I can make is that the 18 teams in this proposal currently represent the 18 best organized ultimate cities in the US and Canada. By best organized I'm referring to combination of a long tenured club team, organized league play and growing youth scene. I don't have I'd bet the vast majority of all interested and capable talent should be within a 2-4 hour drive of a league team. I can definitely foresee a future where ultimate has grown, adding teams as new hubs of ultimate build.
I don't think this proposal kills any new teams. I think there might actually be the potential for a strong clue series if top teams stopped participating in the USAU series (not a requirement of this proposal). I think there's a real chance for a more vibrant club season where the upcoming teams have something to play for. The motivation would be to win the club series or hone your skills enough to tryout for a league team rather than gunning for the last bid out of regionals. If a team is consistently winning the club championship and they seem to be more than just a one-off organization then they should be strongly considered for inclusion in the league.[/quote]
Tooth: Who is in charge of essentially being the TD for the tournaments (field/stadium contract, ticket sales, etc.)?
Is it the individual host teams? They may not have the time and/or knowledge to put on a quality event. The league? That may be a lot of work on top of everything else. The individual ultimate organizations in each city? They could probably do the best job. I could see them putting a good amount of time and energy to see that their event they get to host every few years goes off and really showcases it to their city. However, if all revenues are going to the league they may not have the financial incentive?
Sort of a separate question but piggybacking on the last part of above was/is there any thought to having host cities put in bids for the previous season instead of having the locations be set. If you are a team, it gives you hope you'll eventually have a home game and play in front of your own fans. It could make each community feel closer to their team, and give incentive for teams to put in really quality bids and better events? If you make the bids far enough in advance you won't lose the bonus of teams knowing their travel schedule ahead of time.
[quote]As I've written the proposal the League would be in charge of running the round robins. The League would have 3 full time staff members and a lot of advance knowledge from a schedule standpoint than ever before. Contracts with stadiums would be written for multiple years so that finding and securing field sites (probably one of the hardest jobs in event organizing) is minimized. I've selected the cities based on my knowledge from the tour of places with great venues and community participation. As a someone side note the budget that I'm working with right now calls for paid event staff rather than volunteers.
Local leagues are certainly part of the equation and we'll work with them closely. I can see arrangements that provide leagues a share of sales from tickets they sell or maybe running concessions or getting youth in for free or reduced prices in exchange for assistance in promotion or game-day management.
Three major considerations went into event locations: 1) cheapest and most convenient locations for player travel, 2) potential fan-base, and 3) adequate facilities. A bonus of having consistent locations is that local sponsorships and relations can build over time that would not happen with constantly rotating bids. League management of the events will also allow for a consistency across events.
Again this is a step. There will still be several teams with no home games but it's better than all teams with no home games. They aren't home games but fans from one city should be able to to participate in a reasonable drive of no more than 3 hours to see their home team play if they don't have a tournament in their city. The exceptions to this are: Raleigh 6 hours to Atlanta and 4 hours to DC; Columbus 6.5 hours to DC, 5.5 hours to Chicago and Pittsburgh 7 hours to Chicago and 4 hours to DC and 5 hours to Philly.[/quote]
Krishna: So the league sells 8% equity in this league for $80,000 and then using 25% of the equity to buy NexGen from Kevin Minderhout. Effectively, he is selling NexGen, a company with less than $80,000 in assets for $250,000. Sounds like a reasonable price to me…
[quote]As for the valuation of NexGen it's heavily based on current revenue, profits and intangibles. It will be accounting for nearly half the revenue of the League in its early years and comes with the knowledge and experience of a company that knows how to broadcast ultimate.[/quote]
Mike: Any reason why you suggest Oakland in the Northeast over PoNY?
[quote]It was mainly a consideration based on balancing conference strength in the early stages of the League. Would make sense to make this change as teams continued to develop more parity.[/quote]
Aki: IMO this is the best proposal of the bunch. I think the thoughtfulness in creating the system and keeping the ultimate community in mind is really great…except what about the women's ultimate community! Will this league be proposed to top women's teams along with the top men's teams? That could help really reinforce that this proposal is keeping the ultimate community truly in mind AND really separate it out from all other proposals (except USAU).
[quote]I will not be proposing a women's version of this. There are just enough resources right now to support this one proposal. The women's game would require an entirely different proposal as their needs are different from that of the open division right now.[/quote]