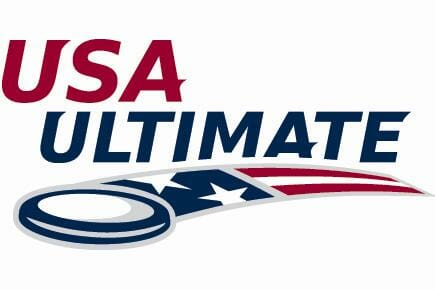 Here's what happened in one of the biggest weekends for college ultimate yet this year:
Hellfish Bonanza 2013 — Harrisonburg, VA [S]
Open
Check out the full tournament recap here. And stay tuned for game video and highlights later this week.
Women's
JMU defended their home turf with an impressive undefeated weekend, capped off by an 11-7 victory over NYU in the finals. JMU's only loss this season came against Virginia (#23) in the finals of Winta Binta Vinta Fest in late January.
The strong AC region should give JMU a chance at the last bid to Nationals. They finished 6th in a 3 bid region last year. If their start to this season is any indication, they're on the rise.
NYU got a win over regional foe Cornell in the semifinals, but Ottawa remains the team to beat in the Metro East.
Stanford Open — Stockton, CA [S]
#1 seed Whitman stumbled in pool play to a hungry Las Positas team, but came on strong on Sunday to rally to a tournament win. They beat UC Santa Cruz 13-8 in the finals to earn a free bid to the Stanford Invite in two weeks. Santa Cruz had a good performance again this weekend (after making it to the quarterfinals of the President's Day Invite last week) with wins over UC Santa Barbara, Las Positas, and UCLA.
Whitman has to be looking to make a big splash at the Stanford Invite after missing out on Nationals last year with a crushing loss to Washington in the backdoor game at Regionals. A third bid for the Northwest would be huge.
Victoria also had a big weekend, losing just their semifinals match against Whitman. The British Columbia school has been making waves on the women's side — it will be interesting to see if their open team can make some noise later this season as well.
Women's
#5 seed Western Washington earned themselves a bid to the Stanford Invite with a surprise tournament win this weekend at the Open. The Northwest division is full of surprises this year in the women's division. Western Washington beat #11 seed Colorado College in the finals, 9-8.
Victoria (#17), the only ranked team at the tournament, was playing great until their matchup against WW — they would lose 8-7. It was their first loss of the season. Victoria coach Kevin Bruleigh tweeted after the game, "If you're going to lose, at least lose to someone in your region. #rankingsmatter #northwestisbest #coachescorner."
Last year, Western Washington won just one game at Regionals. Could this tournament win be a sign of better times? Their Stanford Invite performance should help to answer that question.
Cat Fight 2013 — Lexington, KY [S]

Open
One seed Eastern Michigan crushed everyone at this mostly Midwest tournament, with their closest game (12-8) coming against Kenyon (#6 – DIII) in the finals. The scores weren't even entirely representative of their top ability, as they played rookies late in games after building a lead.
One of EMU's goals this year is to make Nationals, and they've set off on the right foot. The teams at this tournament did not exactly test the Hellfish, but they have to feel good about getting a number of easy wins under their belt.
Kenyon, the 7 seed, was perhaps the most impressive at the tournament, cruising to the finals as easily as EMU. After a disappointing 11th place finish at the DIII College Championships last year (they were the 2 seed), Kenyon will certainly be looking to make a deeper run this year.
Women's College Easterns 2013 — Wilmington, NC [S]
Women's
Virginia (#23) righted the ship after an up and down performance at Queen City Tune Up by going undefeated this weekend against quality competition. With wins over Pittsburgh (#24), UNC-Wilmington, and Michigan, Hydra showed that they were unquestionably the best team at the tournament.
Michigan is still clearly not the team they were last year, but they had a bit of a better showing than they did at QCTU. They lost to Pitt, Virginia, and UNC-W, but came back to beat UNC-W handily on Sunday. Though they won't make it back into the top 25 with their performance, they are still competitive and could, with enough improvement throughout the year, make noise by Regionals.
Pitt Danger still looks like a low end top 25 team, losing just twice, both times to Hydra.
Cowbell Classic – Starkville, MS [S]
Open
10 seed Washington University (of St. Louis) came out of nowhere this weekend to take down some good Regionals-level southern teams, including Tulane (15-13 in the finals). LSU had a tough weekend, losing first to Mississippi State in pool play and then to Southern Mississippi in the quarterfinals.
Hendrix Ultimate Experience — Conway, AR [S]
Open
Harding (#4 – DIII) took care of business as the overall one seed, finishing an undefeated weekend with a win over Oklahoma State in the finals, 15-13. They also beat Oklahoma in the semis after losing to them on universe at T-Town Throwdown.
Women's
Harding also took the women's side of the bracket, facing Oklahoma in the finals. They beat DIII rival Hendrix (#17 – DIII) in pool play 13-7. They are likely to find themselves in the top 25 this week after their performance on the weekend.
Hotlanta 2013 — Atlanta, GA [S]
Open
Duke had a strong weekend with a 10-9 victory over Emory in the finals. They rebounded nicely after a poor showing at the ACCUC in January. Their upset of Western Michigan is their best win of the season so far.
Indoor ICe-xhibition — Iowa City, IA [S]
Women's
Iowa (#8) had a strong followup to their good showing at Queen City Tune Up with an undefeated weekend at an indoor tournament close to home. As the only ranked team at the tournament, their win shouldn't come as a surprise. They did get challenged by Minnesota in the finals, where they pulled out a universe point victory.
It's hard to put much stock into an indoor tournament. This would really only have been notable if Iowa had lost.