Fantasy Ultimate has left the sideline and made its way to the Internet. With the new AUDL fantasy game set to begin tonight, we offer some expert picks and analysis to help you craft a winning team this week and throughout the season.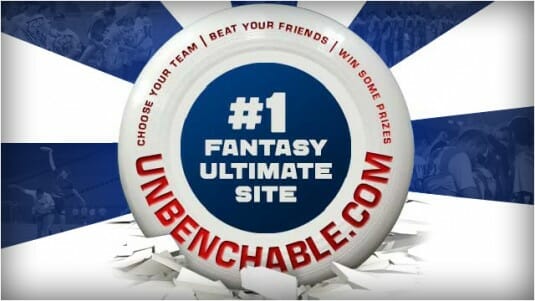 The dream is becoming a reality. Fantasy ultimate, normally reserved as a sideline game to play as you watch the finals of a tournament, is coming into its own on the Internet. Earlier this week, the American Ultimate Disc League announced their new online fantasy game. Log in with your Facebook account, and you can pick players each week. Scoring is tracked
Scoring is straightforward: scores, assists, and Ds are +1; turnovers are -1. You can also take a player as "negative," reversing the scoring. Stats will be kept through Leaguevine. Pick smart and you can win some nice prizes.
Major League Ultimate has yet to announce their fantasy game, but it is in development by Ultiapps, an Ultiworld partner.
Ultiworld is pleased to announce our new fantasy coverage, which will run alongside our statistics work throughout the professional ultimate season. Since today is the season opener for the AUDL, we begin there.
***
One element missing from the AUDL's fantasy game is drafting. But, to mix it up, Sean Childers, Ultiworld's stats editor, and I have put together a mock draft, which gives some of our top picks for season totals. Of course, week to week, only certain teams will play — never put fewer than seven active players on the line!
Here's our draft, done with the snake format. Disclosure: Sean plays for the AUDL's New York Empire.
1st Pick — Charlie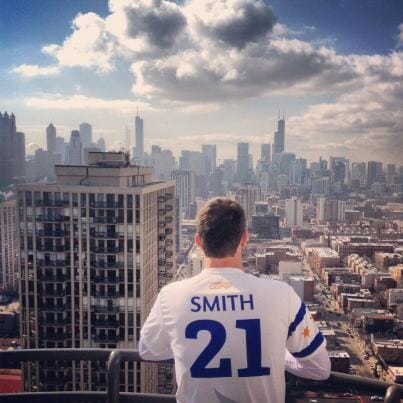 For the overall top pick, you want to pick a known quantity: someone who is going to get you stats across categories, who plays a lot of points, and shows a next level ability to take over games.
I think the choice is pretty clear cut: Brodie Smith of the Windy City Wildfire. One glance at his stats line from the recent Dream Cup (where he was playing on a team of USA All Stars) and you can see the kind of value he can bring to your squad: 21 assists and 11 goals in six games.
If you had to pick him for a season, there's no question it's a bit of a risky bet. He was sidelined much of last season with a knee injury, and he played at the Club Championships last October well below 100%.
But given his Dream Cup numbers, you have to feel good about where he is now. The guy can throw the disc better than just about anyone in the game — he's going to pile up assists. He led the AUDL with an astonishing 10.25 assists per game last year (the next closest was Evan Boucher with 5.71).
Oh, don't forget. Smith is maybe the sport's top athlete. Blocks and goals are going to be just as common.
[youtube 4yGUbulXsJY 600 377]
Oh, and just a note about taking somebody negative. Not a great strategy. There are going to be few players that pile up turnovers, because if they do, they will be riding pine, not throwing it away on the field.
2nd & 3rd Picks — Sean
The hardest decision you have to make is strategic: Do you go for a mostly fantasy positive or a riskier fantasy negative team? Ring of Fire's Brett Matzuka has argued that, in high-level Club, taking center handlers as negatives is a great fantasy strategy; handlers often turn it more than they assist it, even if they're great!  But the extended AUDL field favors the offense, and I decided to go with a positive team.
I still think the best pickups are defenders that also score a lot of goals. Furthermore, you want defenders on good teams (winning teams are on defense more often than they're on offense).
My first two picks are guys I have experience playing with and against: New York Empire's Husayn Carnegie and Detroit Mechanix's player/coach Ken (KP) Porter.
KP was a beast at NC State back in my UNC playing days, but his game has clearly reached a new level playing for Ring of Fire since then. He will be the fastest player in the league. He's moving to Detroit to play/coach this team, and I think he'll be motivated. An easy pick.
Husayn is a bit less known, but I think he could lead the league in blocks. Especially if I alter my own play to push blocks and goals his way for my fantasy team. Charlie, is it even ethical or allowed to pick someone on my own team?  Hus has AUDL experience, knows how to defend on the bigger field, and is a great friend — all attributes making him an awesome early season defensive pickup. Yes, these picks are 100% biased towards guys I know and have played with — but I also know both KP and Hus will be huge this season.
4th & 5th Picks — Charlie
Sticking with my conservative picks, I'm going to take Jonathan "Goose" Helton next. Last year's AUDL MVP, he was the league's leading defender (with 46 Ds) and the league's leading assister (64). Though his assist numbers will come down now that he's playing with a crop of Machine players and a healthy Brodie, he was still a +92.5 last year and easily the most valuable fantasy player in the league.
A question mark: how will his playing time hold up on a deeper Windy City team? Given last year's numbers, you have to expect him to get a lot of minutes — he's also a bona fide star in the league. Fans want to see the big names on the field.
With my third pick, I take Toronto's Jeff Lindquist. A dominant receiver playing for GOAT in the USA Ultimate series, the guy is going to obliterate the generally weaker defenders he faces in the AUDL's Eastern Conference. He will likely be the leading points-getter on the Rush roster.
6th & 7th Picks — Sean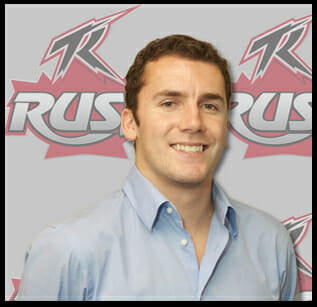 I still think defender-goal scorer hybrids are a huge advantage in the game, and one of the best bets is the Eastern Division is Albert Alarcon.  He is playing on a New Jersey Hammerheads team that has some experienced players, but he and his Rutgers teammate Jibran Mieser are going to be the two most dangerous athletes. Remember, it's not only about finding the "best" players, but finding players who will play big roles on their team.
The Toronto Rush are easily the deepest team in the Eastern Division. Because of their depth, you have to worry that they might split goals and assists evenly — not exactly ideal for the fantasy player. But Rush general manager Mark Lloyd seems like a solid pick as my first handler and first Rush. Can't wait to see him and others in-person.
8th and 9th Picks — Charlie
Time to venture away from the immediately obvious. One of the fun parts of fantasy is getting that guy who makes a big impact but nobody thought to pick early in the season. With that in mind, I'm gonna take the Philadelphia Phoenix's Matt Esser. He was a dominant force for Millersville in his college days, and founded and captained Lancaster club team Heva Havas. I expect he will be one of the top guys on the Phoenix.
One of his greatest strengths is an amazing ability to play point after point. He was very Brodie-like in college, leading Millersville to some impressive success in the Ohio Valley region. He earned 1st team All-Region honors in his final season. Don't sleep on him.
I'm very pleased that Sean has let Madison Radicals player Andrew Brown to fall to me down here at #9. Brown came up in the Wisconsin Hodags system and won a championship with them in 2003. He has gone on to play for a handful of top club teams, most recently for Vancouver's Furious George. He's a 6' 2" handler, which says a lot about his versatility. I think he'll be one of the league's assist leaders.
10th and 11th Picks — Sean
Continuing away from players I know personally, I reached out to Madison-based Ultiworld Statistics co-editor Jeremy Weiss for a list of recommendations. Brian Hart, on the shortlist for the Callahan award this year, is one of the Radicals' (and the AUDL's) most explosive young players, leading the current Wisconsin college team as its best player on a roster with a lot of studs. He is incredibly versatile, and tends towards the big play, a valuable assist in fantasy.
Madison, like the Toronto team in the East, might be one of those teams where the talent is so deep across the roster that no individual player dominates the stat line.  But Wisconsin Callahan-nominee Dave Wiseman has an awesome Callahan video with great music and should be good for points on both D's and goals.
12th and 13th Picks — Charlie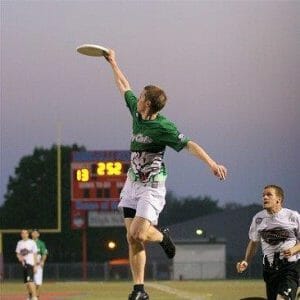 Time to get back to consistent contributors and known quantities. With my sixth pick, I take Cameron Brock, the Indianapolis Alleycats' surprise star from the AUDL's inaugural season. He was second in the league in goals scored last season behind the Connecticut Constitution's John Korber. He added 22 assists and 8 Ds and a measly 15 turnovers. With Goose Helton and Brodie Smith off the roster, he will likely play an even bigger role.
With my final pick, I take the Minnesota Wind Chill's Grant Lindsley. He has been a star on ever team he's played for, first coming up in the prestigious Paideia system and winning a Gold medal with the 2006 US Junior Team. Then he was an outstanding player at Carleton College, where he won a National Championship in 2011. He has played club with Atlanta's Chain Lightning and Minneapolis' Sub Zero.
He will be a big time playmaker for the Wind Chill, notching stats in every category.
14th Pick — Sean
It definitely takes some time to adjust to the AUDL rules and field, so taking on players who played in the league last year may be advantagous. Kevin Reichert (of the Columbus Cranes last year) is now playing for the Cincinnati Revolution, and is on my first week team for exactly this reason. A top college player in his day, he still has the drive and grit to make a ton of hustle plays and rack up assists and D's.
***
Here are our week one rosters. Remember: only four teams are in action this weekend! Our lineups, therefore, only include players from Cincinnati, Chicago, Detroit, and Indianapolis.
An insider's note: Ken Porter of the Detroit Mechanix is out this week, as he is still in the process of moving to Michigan.
SEAN'S SQUAD:
1. Jonathan Helton (Windy City Wildfire) [2012 net: + 92.5]
2. Troy Revell (Indianapolis Alleycats) [2012 net: +5]
3. Keenan Plew (Indianapolis Alleycats) [2012 net: +57]
4. Kevin Reichert (Cincinnati Revolution) [Stats unavailable]
5. Brodie Smith (Windy City Wildfire) [2012 net: + 32]
6. Dave Hochhalter (Detroit Mechanix) [2012 net: + 32]
7. Andrew Lucarotti (Detroit Mechanix) [2012 net: + 41]
CHARLIE'S CREW:
1. Brodie Smith (Windy City Wildfire) [2012 net: + 32]
2. Jonathan Helton (Windy City Wildfire) [2012 net: + 92.5]
3. Cameron Brock (Indianapolis Alleycats) [2012 net: + 78]
4. Mark Worsfold (Detroit Mechanix) [2012 net: + 63]
5. Kevin Reichert (Cincinnati Revolution) [Stats unavailable]
6. Andrew Lucarotti (Detroit Mechanix) [2012 net: + 41]
7. Keenan Plew (Indianapolis Alleycats) [2012 net: +57]
Last year's AUDL stats are available here.