It finally happened: Ultimate is now on ESPN. Though the College Championships only streamed online on ESPN3, it was still a milestone for the sport. But their coverage wasn't perfect, here's how they can take their professional coverage even higher.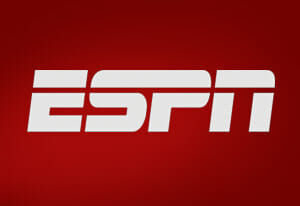 It finally happened: Ultimate is now on ESPN. Though the College Championships only streamed online on ESPN3, it was still a milestone for the sport. ESPN is the biggest name in sports media in the US, so their filming the College Championship provided some recognition that many feel the sport deserves.
Watching Ultiworld's tour of the ESPN production truck, it is immediately obvious that ESPN is employing an amount of manpower and level of technology that would be impossible for any group currently streaming Ultimate. If you haven't seen the video yet, just watch it, because it's kind of incredible. ESPN sent a full multi-camera production team employing (by my count watching the video) twenty audiovisual professionals, who have been at ESPN for as many as 34 years. Their expertise shows.
The first difference between ESPN's broadcast and what Ultimate streaming services like NexGen, UltiWorld, and UXtv provide is that the ESPN broadcast was almost entirely bug-free. The observers' mics were spotty and unreliable, but other than that, I can't remember a single bug. The scoreboard was always there, the connection never dropped, and there was always a camera on the action. While that's certainly not a game-changer (I don't watch Ultimate to look at the scoreboard), it's nice to have that professional sheen on the presentation.
The second, and biggest, difference between the ESPN coverage and what has come before is ESPN's use of replay. ESPN's production team can put together highlight reels on the fly from their many fieldside cameras, altering speed and showing multiple angles. It was always nice to see a big play or score from many perspectives immediately after it occurred. They also used replay well to eliminate the dead time between a score and a pull. While the presentation was smoother and employed more cameras, the ESPN replays weren't so different from what some pro broadcasts have been using. While the editing isn't as good, some of the pro teams have been using multiple field-side cameras to provide quality replay and highlight reels.
Even so, there were many times at which I wanted a replay of a defensive play or throw and didn't get it. It seemed that there was a focus on scoring drives, no matter how unimpressive. This isn't really a bad thing, but I can't help but wonder whether some highlights were missed because the production team was not familiar with Ultimate. It's criminal, though, that plays like Ashley Young's layout catch block in the finals weren't replayed.
Maybe some moments weren't captured because the cameramen or director can't see a big play developing in the way a player can. Maybe the editors can't recognize how important or difficult a particular play is because they have never stepped on the field themselves. However, I don't doubt that the ESPN production teams' eyes will improve as they are exposed to more and more Ultimate.
However, the most glaring flaw in ESPN's use of replay came during foul debates. ESPN chose to focus on the observers, rather than showing us the play in question. I'm not sure why this was. It might be the case that the discussions weren't long enough (though they always feel long to me). It might be because slow motion, multiple angle replays runs the risk of revealing incorrect calls. It might have been an oversight or technical issue. Even so, I hope future broadcast will let us play armchair observer at home.
Though I had hoped ESPN would solve the problem of filming Ultimate from a high angle, I am still frustrated by what I can usually see on the screen. Even from a tower, it is impossible for a camera to capture both the handler and the downfield cutters. This is extremely frustrating. Though we have to see the handler pivot, fake, and throw, the real action of Ultimate occurs downfield. Without being able to see the downfield cutters, we can't watch plays develop on offense or see the vital, difficult defensive work that goes into preventing the throw from going off. Without seeing downfield, viewers are missing out on the most interesting and vital action in Ultimate.
I hope that this problem will eventually be solved. ESPN will be filming the club championships in the FC Dallas complex, which contains A/V equipment that could not possibly be set up at a usual tournament site. While it isn't clear that ESPN's team will have access to or take full advantages of the cameras in the stadium, the club season could truly bring us broadcast Ultimate as we have never seen it before.