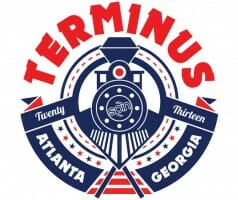 ATLANTA — There's a lot to watch for at the Pro-Elite Challenge at Terminus this weekend, as twelve teams start their season with prize money, pride, and early season expectations on the line. Here are three big stories we're following.
Pro League Impact
At the US Open two weeks ago, it was clear that Boston's Ironside and San Francisco's Revolver — both teams with significant portions of their roster finishing up a season in Major League Ultimate — were the most polished teams at the tournament. Considering that many of the teams' players had been training for months for the pro season, seeing that chemistry wasn't a surprise.
At Terminus this weekend, eight of the twelve Men's teams are coming off of a season in the MLU or American Ultimate Disc League. Minneapolis' Sub Zero also had some players on the Minnesota Wind Chill roster.
Will the extra months of practice and conditioning pay off for these teams this weekend?
Madison Club will be playing hard, to be sure, but many of their players may have be thinking about the big AUDL playoff matchup next weekend, where the Madison Radicals take on the Indianapolis Alleycats.
Not every team will be running on all cylinders. Notably, Seattle's Sockeye will be depleted after numerous injuries to players during the MLU season playing as the Seattle Rainmakers.
This weekend will be a micro-look at the macro-issue of the impact of the professional leagues. Last year, Philadelphia's Southpaw, the only club team to commit strongly to the pro leagues, missed Nationals — many thought that the long pre-season playing as the Spinners cost them a berth in Sarasota. Could that issue arise again? Or will teams thrive thanks to the additional practice?
Youth Out For U23
Many teams will be missing some of their young stars to the U23 Worlds training camp taking place in Buffalo, New York. The U23 teams are getting set for a week of competition in Toronto starting on Monday.
From the U23 Open team alone, 14 players are rostered on Terminus-bound teams and won't be in attendance this weekend.
That means we won't get to see the debuts of some high profile rookies like Chain Lightning's John Stubbs.
As the elite game continues to grow younger, the missing players will likely have a big impact on their respective teams.
Early Measuring Stick
As we discussed during our coverage of the US Open, the Triple Crown Tour is creating more meaningful tournaments much earlier in the season than in years past. Normally, the club season starts in earnest in early August. Now, we have the Pro-Elite Challenge in mid-July — results from this weekend will have a notable effect on the bid allocation during the Series.
The seeding at this tournament doesn't mean much. With wild roster turnover and a new season underway, the teams are jockeying for position relative to each other, not to the seeding or past strength.
Watch out for a dangerously underseeded Johnny Bravo team (4th in Pool A) and a tuned-up pool B (every team is associated with a pro team).
How will GOAT and Furious George — the Canadian teams — cope with a lot of missing players (U23 and World Games)? Can Sockeye get wins despite significant injuries? Can Machine protect their one seed?
Lots to watch for this weekend! Join us on the livestream and follow along with all the action.