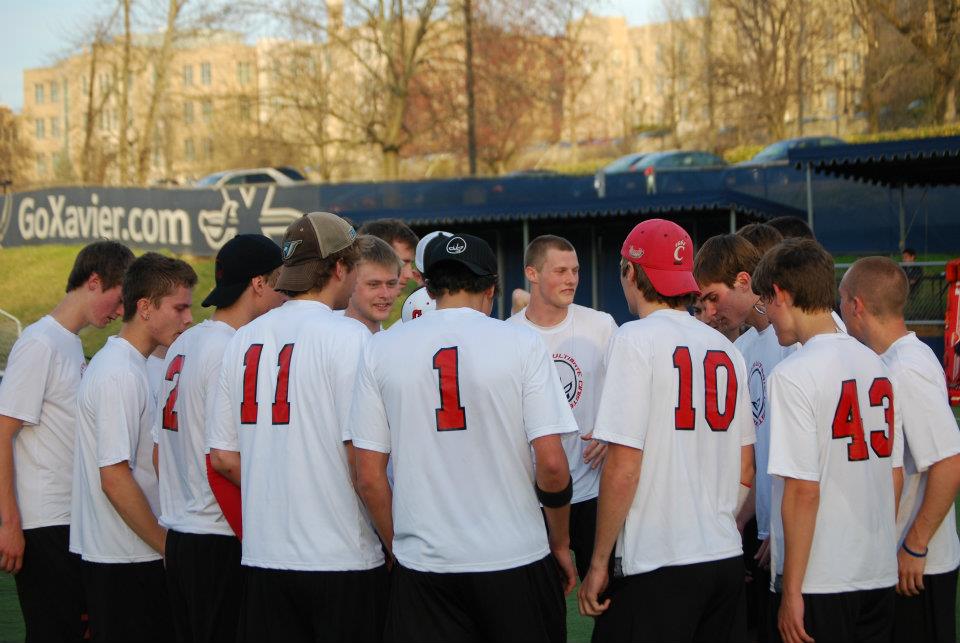 PITTSBURGH — After an unfocused, turnover-heavy loss to Penn to open the weekend, Cincinnati persevered through cold, windy conditions in Pittsburgh to emerge with a tournament title on six straight wins, including a pair of victories over last year's Ohio Valley Nationals qualifiers Pittsburgh and Ohio.
It was by no means a flawless performance from Cinister, who struggled with decision making at times and found themselves facing big early deficits in the semis and finals. But their zone offense settled into very patient play as their impressive defense dialed in late in games to take home their second tournament victory of the fall.
The finals victory over Ohio was a cathartic achievement, even for the preseason, after finishing last season 0-3 against OU and getting embarrassed in a 15-2 loss at Regionals.
"Our team has a very good understanding of how to work in the zone," said Cincinnati captain Dan Latz, who was instrumental in the team's success this weekend as the main handler. "That hasn't been the case in the past. Ohio has a very good zone and they've been killing us with it the last two years."
Ohio was playing at nearly full strength in the finals, getting heavy minutes from Connor Haley, returning for his fifth year after leading the 2013 College Championships in goals, and Logan Kruger. Cincinnati only had a little more than half of their roster in attendance, with a good percentage of those players out with injuries by the end of Sunday.
Captains Scott Schriner and Zach Radcliff and a number of other major contributors did not play this weekend, and the team relied a lot on its younger players. They only significantly tightened rosters in their win against Pitt in the quarterfinals.
"We wanted to take our whole roster into all of our games," said Schriner.
Ohio was clearly adjusting to a new approach after the graduation of Mitch Cihon, who, along with Haley, carried a heavy load for the team.
"We're still working out some of the fundamentals with personnel and who we want where," said Ohio coach Kent Butler. "It's the fall. In years past, we knew which players were 'best fits' in their roles."
Ohio has a number of very athletic young players, but many lack the disc skills to be offensive threats after the turnover. They struggled to punch in breaks after Cincinnati turnovers, especially in the second half.
Zach Warner, a Cincy veteran, played excellent defense against Haley and limited his ability to impact the game. Ohio was often quick to take shots to Haley deep when the offense wasn't clicking, and Warner piled up blocks.
Cincinnati has just one loss this fall and heads into next weekend's Classic City Classic with a much higher profile after winning this weekend and at Glory Days in late October. With games against UNC, Georgia Tech, and Florida — all ranked in the Ultiworld Top 25 — during pool play, they'll have a slate of challenges before heading into the winter.
They're ready to take them on.
"Nationals is our goal," said Latz. "We fully intend to work and get our own bid. We think we're a relatively unknown team. I think even Pitt is in our sights right now."