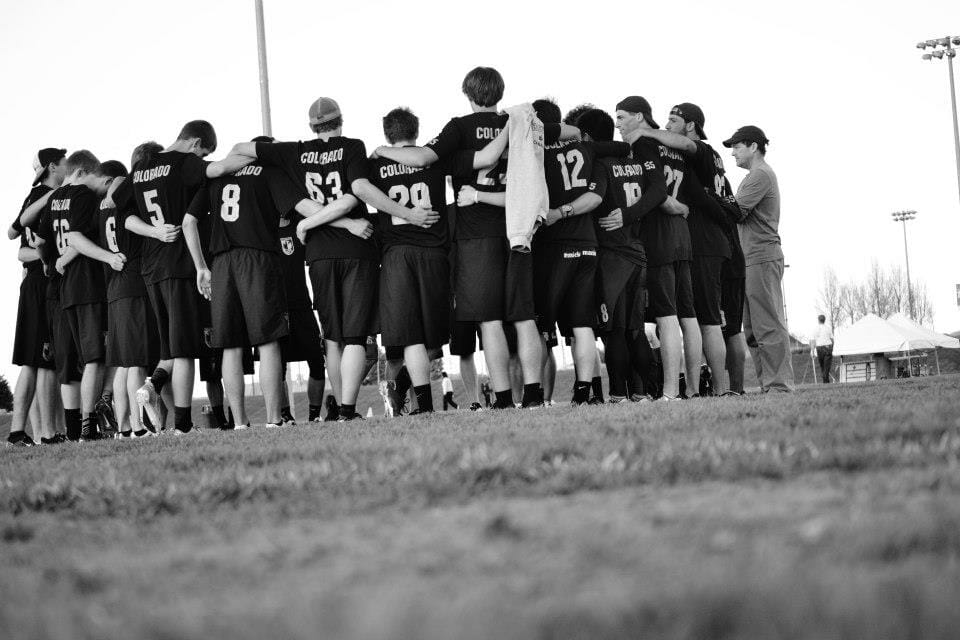 For most teams, the college preseason is a time for development. Whether a team is breaking in rookies, learning new offenses and defenses, or experimenting with lineups, they are working on big picture issues with an eye on the Spring.
Not Colorado. Remarkably, the team is comprised entirely of returning players this season — they do not have a single freshman on the team and their only true "rookies" played on the B team last year.
That's a big reason why Mamabird flew into Columbia, Missouri, and left with a title after a dominating performance that included blowouts of nearly every team they faced.
"We have returned more players from last season's squad than we took on this season's squad," said Colorado coach Brent Zionic. "I'm positive we brought more returning, skilled players than any of the other teams."
That's right. Colorado had more returning players than slots on their new, smaller roster. Last year's A team had 32 players. This year's? Just 21. The team felt it was unfair to many of the players at the bottom of a roster to head into a tournament and barely see the field.
That new, shortened roster dominated the competition this weekend in Columbia. "For us, it's mostly about chemistry, communication, and confidence," said Zionic.
The team struggled last year to get wins, despite playing with one of the college division's best players in Jimmy Mickle. There was a lot of reliance on Mickle to do everything, and the team finally moved him to defense to help the very young roster get comfortable playing without him.
That strategy persists into this season, as much of the most talented and experienced players will be on the defensive line in the Spring, including Mickle, Tim Morrissy, Hidde Snieder, and other club-experienced talent.
"We were a very young team," said Zionic. "When young players join our program, all of them know who Jimmy Mickle is and all of them know who Tim Morrissy is." He explained that the rookies often took a backseat to those players, expecting them to make the plays.
"We need to put the responsibility in the hands of the younger players so they earn the trust that we want them to have with the disc," said Zionic.
Some of those younger players have already stepped into bigger shoes this fall. Zionic pointed out Jeremy Harker (2013 All-Freshmen) and Mark Rauls as two players that have been "very comfortable playing in much bigger roles."
Zionic emphasized that Colorado is really looking to build confidence in the offense. He said big wins at MLC help them on that front.
Colorado did have one loss. Texas A&M beat them 14-12 in the first round of pool play. Colorado avenged that loss in the semifinals. Zionic said that the coaching staff let the team down by not doing the proper warmups first thing Saturday morning to get the players game-ready after a long drive. From that point on, however, Colorado crushed everyone they faced, never allowing more an opponent to score more than nine points.
While that is partly due to the fact that they brought no rookies to a tournament where some teams still had tryouts taking the line, there is no doubt that Colorado is a very good team this season. They are already, in some ways, working on the fine tuning.
"We feel like we know who's going to be playing," said Zionic. "And now we hope to continue building the rapport between all of those people."