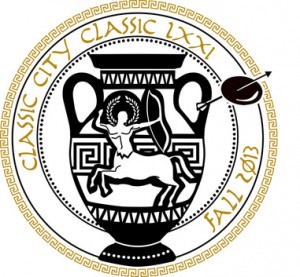 With the fall college season now behind us, we take a deeper dive into the results from the Classic City Classic. You can watch four great games from the tournament for just $6 in our tournament package.
NORTH CAROLINA REACHES #1 WITH UNDEFEATED WEEKEND
While it wasn't a flawless weekend for North Carolina, they exited CCC and the fall with a perfect 15-0 record. After coming into the preseason ranked #2 in the country and watching #1 ranked UCF fall in three games at CCC, UNC took over the top spot in the Ultiworld Top 25 last week.
Despite the undefeated performance, it wasn't all smooth sailing for UNC, who found themselves in tough games against Florida, Georgia, and Florida State. They trailed for much of the game against FSU in the finals before rallying late with better defensive intensity and a boisterous sideline.
"Years prior, one of these three games that were tight we would have lost, because our offense would have crumbled," said UNC coach Mike DeNardis, adding later, "It's nice to learn you're not king of the world."
They stuck to their method that DeNardis credits with their resurgence into an elite program: treating the fall as a time for their top players to get reps. They no longer focus on development, and, consequently, they were running some of the tightest lines at the tournament.
That's not to say rookies weren't getting playing time. With key defender Charlie Shaffner and offensive cutter Aaron Warshauer out with injuries, some of the team's younger players stepped into larger roles.
"We had a couple of our young guys step in, and I felt comfortable with them in," said DeNardis. "We need that depth. Nationals isn't going to be a cake walk."
UNC's offense was the most impressive at the tournament, featuring good spacing, strong downfield cutting (particularly from Christian Johnson), and very capable handling from Jon Nethercutt. Unlike last year, they were infrequently broken, especially down the stretch of games. They gave up just two breaks in the finals, and none in the semis.
Take a look at Johnson's excellent play from the weekend. Notice their sophisticated pull play with Johnson receiving the pull, then lulling the defender to sleep in the break side lane before taking off to the endzone:
[youtube ACzKlI1hG40 600 337]
It's the defense that needs some work. They were frequently exposed by good deep cuts and all of the teams they struggled with were lighting them up with hucks. Adjustments were slow, but eventually did come in the second half. Like last year, UNC is a second half team.
Certainly, the team missed Shaffner, but they will have to be quicker to adjust defensively in the spring, when opposing offenses will be much more polished.
FLORIDA STATE IMPRESSIVE DESPITE YOUNG ROSTER
Florida State rolled past most of the competition they faced at CCC before losing a lead late against UNC to fall in the finals. All things considered, it was an outstanding weekend for FSU.
The team heads into the spring with 13 rookies but good continuity on their offensive line. Connor Holcomb and Andrew Roney were great all weekend as many of the new players got run on the D line.
"I thought this was huge for us," said captain Chris LaRocque. "I think we all improved. And we have a lot of upside because we have a lot of young guys."
FSU coach Peter van de Burgt was also pleased with the team's performance and growth on the weekend, though he would have liked to "open up the lines a little more, especially in the quarterfinals" against Michigan.
Florida State did run a fairly tight rotation, which contrasted with the wide open lines of Central Florida — who was battling heavy injuries — in their semifinal matchup.
The major sticking point for FSU continues to be mentality. They struggled last season to close out wins and lost an unusually large number of games on double game point. Those same issues cropped up late against UNC, when better pressure from Darkside caused the FSU resets to crumble.
"I think what we need to learn is to play up in those big games," said LaRocque.
GEORGIA IS LEAPS AHEAD OF LAST YEAR
I spoke with multiple coaches this weekend that made a point to tell me how much better Georgia looked this year than last year. No question about it — Jojah has taken a big step forward.
Like FSU, they couldn't stay with UNC late in their semifinal matchup, but they put up a very good game that was closer than the 15-12 final score line. Georgia couldn't find breaks against the sophisticated UNC offense, but their own offense didn't get broken until deep in the 2nd half.
Captain Elliot Erickson said that a heavy focus on throwing and getting everyone on the roster capable with the disc in their hands has helped them advance this season.
"The weekend went really well for us," he said. "We came into the weekend with the goal of everybody getting better – everyone from top to bottom on the roster getting better."
Erickson was a big part of the team's success and remains one of the country's best all-around players when he's healthy. He played a lot of back-to-back points against UNC. He had a lot of support from strong performances from teammates Sam Little (who Erickson called "the most underrated player in the country") and Shawn Paul.
Their young defense still needs a lot of work both at generating turnovers and converting them — they couldn't notch a break against North Carolina.
Erickson said that the team learned a lot from watching the finals between FSU and UNC.
"We're at a great starting point," he said, "but we've got a lot of work to do."
BANGED UP CENTRAL FLORIDA STRUGGLES TO FIND CHEMISTRY
Here's a list of UCF players: Jeremy Langdon, Kyle Reedy, Brawley Adams, Stuart Little, Jonah Larsen, Tommy Hankin, Austin Malone, and Colin Mackett. Aside from playing for UCF, they all share one feature: they were hurt during CCC. That doesn't include an absent Mischa Freystaetter.
It was that kind of weekend for Central Florida, who came into the tournament looking to, in the words of coach Andrew Roca, "destroy the competition." It didn't work out that way as the team dropped three games — a pool play matchup with Virginia Tech, their semifinal against Florida State (2012 redux), and their rookie-only 3rd place game against Georgia.
"We had to take a more developmental mentality," said Roca after the tournament. "It was not worth trying to kill my vets. Losing five on Saturday and another four on Sunday just was too surreal."
Despite (and, to some extent, because of) the injuries, UCF never seemed on the same page during the weekend. They struggled with decision-making and execution errors across the roster, including from their top players like Mike Ogren. They lacked chemistry, notably in the Virginia Tech game, one that a National Championship caliber team had no business losing.
Roca said that his veteran players weren't trusting the rookies, which compounded the already difficult injury situation.
"Our team learned how to struggle, never to accept that we are struggling, but to challenge the struggle with energy," he said. "I think we made bigger plays this weekend than when we did at Nationals. Lots of layout D's in the Tulane and FSU game. Lots of layout catches.
"We use our energy to push through struggle, one play at a time. I like that our team challenges [itself]; that we tend to struggle with teams that we are expected to beat now. It keeps our heads focused on the end goal.
"If the three rookies I played on O line and the multiple rookies I played on D line understand that this weekend is not our end goal, we are going to be a dangerous team."
MICHIGAN ON THE UPSWING
I didn't get a chance to see a lot of Michigan during the weekend, but what I did see was encouraging. They return some big pieces from last year, including the impressive Matt Orr, and appear to be playing at a much higher level than early last season, when they got crushed at Queen City Tune Up.
6'9″ junior Jesse Buchsbaum, who was reportedly offered a walk-on spot on the Michigan basketball team, was playing very well during the weekend. We'll be following his development this season.
Although the Great Lakes has been maligned early this year for looking like one of the weakest regions, a 5th place finish for Michigan at CCC along with a 2nd place finish for Illinois at Missouri Loves Company shows that the criticism may be coming a bit too early. Of course, you don't want to read too much into fall results, but there is already a great battle for the Regional title brewing.
AUBURN, TULANE TO JOIN UPPER ECHELON OF SOUTHEAST?
Ultiworld reporter Preston Thompson has far more details in his write-up on Auburn and Tulane than I could give here, but I do want to add one thing about Tulane.
They have a very nice offensive flow and some real talent to work with. They like to hit an under cut in the middle of the field and then distribute back towards the sidelines with dish passes to their skilled handlers. It makes for a nice triangle action in the front of their offensive set with a lot of angle changing.
If they can develop their defensive line, particularly on getting the disc into the endzone, they will be a very tough team to beat in April.
FLORIDA STILL DEVELOPING, BUT THEY WILL BE IN HUNT FOR NATTYS SPOT
It's easy to look past Florida's performance at CCC because they missed the Championship bracket after a surprise first round loss to Tulane in pool play. It should be noted, however, that their only other loss came to North Carolina, and that they put up one of the best games of anyone at UNC. [Watch the game.]
They play a typical Florida style, with a heavy reliance on their stars to make plays. Bobby Ley, one of the Southeast's best playmakers, was really playing great ultimate this weekend and stepped onto the field for almost every point against UNC. Florida clearly saved their best for their toughest matchup.
Watch Ley tear up the field with pinpoint throws in that game:
[youtube _QjlZsBcN8s 600 337]
They still have a lot of work to do to bring up the level of much of their roster, but coach Cyle van Auken knows how to get top performances out of his players. We'll see what they show us come spring.
NOTES
…Eastern Michigan had a pretty great weekend when you consider they only had 9 players healthy by the end of Sunday. Johnny Bansfield was dominating every matchup…Virginia Tech graduated a lot of big playmakers but they have some rising stars who could help bring them to serious relevance in the Atlantic Coast. Their win against UCF was well-earned…Georgia Tech was in heavy development mode…