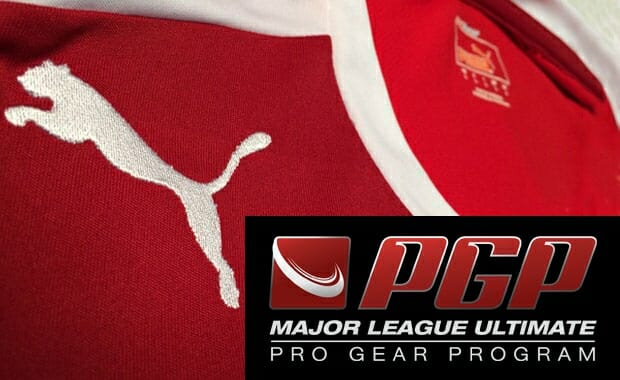 Major League Ultimate announced today that they will now be offering Puma jersey outfitting to teams at all levels, with the additional option of selecting MLU sponsorship for reduced pricing.
MLU is advertising prices as low as $85 for two screen-printed jerseys and two sets of shorts, a competitive price point with other apparel companies.
"We're excited to pass on the benefits of the relationship we developed with Puma to high school, college, and club teams looking for a professional on-field appearance," said MLU Vice President Nic Darling. "We're also very much looking forward to developing relationships with these teams and bringing more attention to Ultimate at all levels."
George Mason, which is coached by DC Current captain Daniel Kantor, is the first team to join the Pro Gear Program.
The league has released a jersey builder and shorts builder for customization and style selections.
Although it is coming through an ultimate organization, this marks the first significant entry into the sport by a major, global apparel brand. Puma is largely known for their soccer offerings.