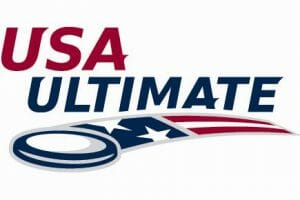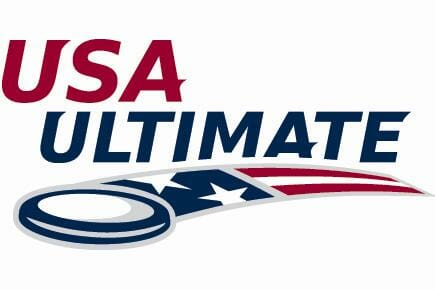 After two full years since the launch of semi-professional ultimate, USA Ultimate has finally announced an official policy outlining their relationship with the semi-pro leagues. Good for them.
Whether or not you agree with their findings, you have to commend the governing body for making their position clear: "USA Ultimate will not promote, partner with, or otherwise formally recognize or endorse the AUDL or MLU at this time. This decision is based on several fundamental and philosophical differences and operational conflicts between USA Ultimate and these leagues."
Now, instead of what has often felt like passive-aggressive hostility towards the two leagues, there is an official position, codified by a vote from the board of directors.
The next board election may be one of the most important in years. It is likely candidates will run on this issue; USAU members will have a choice about who they elect. Do you want USA Ultimate staying away from the pro leagues? Vote for the candidate taking that position. Want them going more big tent? Vote for that person.
This is no longer a nebulous issue, loosely defined by occasional quotes on Ultiworld from USAU CEO Tom Crawford. The governing body has made their position crystal clear. If you don't like it, you can work to change it.
Let's talk now about why it should be changed.
There is no inherent conflict between the semi-pro leagues and USA Ultimate. All three organizations — AUDL, MLU, and USAU — are really interested in the same thing: marketing the sport to a wider, outside audience. For the semi-pro leagues, that is obvious: they earn revenue by putting fans in seats. Their marketing mission is clear.
But what about USA Ultimate? Aren't they working on a lot of different projects? Of course. But their number one goal — the very top priority in their five year strategic plan — is to increase the visibility of ultimate. Or, said differently, marketing.
The argument that permeates USA Ultimate's statement is that the semi-pro leagues are playing a game that they do not consider to be ultimate. They point to referees and gender equity as the two driving forces to that end. They also say that recognizing/partnering with the AUDL and MLU would be unwise due to scheduling conflicts and financial risk. Let's address these points in turn.
Referees
From the USA Ultimate statement:
[quote]We remain committed to the self-officiated nature of the sport and the principles of Spirit of the Game. The use of referees and a different set of rules by these leagues represents a significant contradiction to the values and mission of USA Ultimate, and it is our belief that much of what makes ultimate unique in a very positive way is lost in and devalued by the models of both the AUDL and the MLU. We are working tirelessly to expose our sport to youth, and we are not comfortable confusing them and their families with significantly different versions of the sport.[/quote]
Earlier in the statement, they reference referees as being in conflict with the Character component of their mission statement. Let's take a look at that portion of the mission statement directly:
[quote]The personality of the Ultimate community is an essential part of the future of the sport.  Many associate this with "Spirit of the Game" and sportsmanship, others with the personal responsibility that comes from the self-officiating nature of the sport, others still with the flexibility of the sport to be "what the players want it to be".  For USA Ultimate, the term "character" represents our members desire to keep the Ultimate community's personality front and center as we work to improve the "watchability" of Ultimate as well as its marketability to the mainstream.[/quote]
Read that last sentence closely. Does that conflict with what the semi-pro leagues are doing with a refereed game?
The AUDL and MLU are using referees for a reason: they want to speed up the pace of the game and avoid the often drawn out stoppages that we see in self-officiated or observed games, because they are appealing to a spectator base, not a player base. Does that dilute the players' personalities? No. Does it improve the watchability? Absolutely.
And it is not as if spirit is suddenly out the window. Both leagues contain a rule — frequently applied — that allows players to overturn referees' calls if they feel they were unfairly advantaged by a call.
The difference between observers and referees is one of degree — a third party is still there to make the call. This issue comes down to marketing.
USA Ultimate feels strongly that they can market the sport best by emphasizing the player control aspect of observed games. Great. Push it to ESPN, push it to the Olympics, drive your marketing efforts around that component. But don't rule out other forms of the game that take are simply taking a different marketing tack.
USAU's argument is that, somehow, a slightly different officiated game could "confuse" families and children. What? It is not confusing. Every kid who goes to a semi-pro game, gets an autograph from his favorite player, and then finds a local league to play in is going to happily learn and play under the system of self-officiation. USA Ultimate can remain fully committed to SOTG and player control, while also working with leagues that play a slightly modified version of ultimate that might just help launch ultimate into the mainstream.
Gender Equity
From the USA Ultimate statement:
[quote]As both a long-standing value and an organizational policy, gender equity continues to be very important to USA Ultimate. Neither semi-pro league provides any significant playing opportunities for women, and we believe providing equal playing opportunities for both men and women is the best way to both grow and show off our sport.[/quote]
As I said yesterday on the podcast, USA Ultimate's gender equity policy has been one of the great drivers of the sport's growth over the past two decades. It is deeply valuable to nurture playing opportunities for women and drive interest through media coverage. The women's division has grown a great deal in the last ten years, at least in part due to the policy.
Yet USA Ultimate does not maintain that outside partners also maintain gender equity. ESPN3 films both men's semis, and only one women's and mixed at Club Nationals. The men's games also get the primetime slots. That's marketing: USAU knows just as well as the pro leagues that the men's game is the most marketable.
So why shy away from a partnership with leagues that are doing heavy lifting on marketing? Look at what the leagues have accomplished in a short time frame: the MLU landed more clips on SportsCenter and other ESPN shows then I can count last season. The AUDL looks poised to announce a big deal with ESPN3, likely greater in scope than what USA Ultimate already has.
USA Ultimate should remain committed to gender equity, but they cannot expect that every single organization involved in the sport do so as well. They have a very different role as a governing body than a for-profit semi-pro league does.
The benefits to the women's game from a partnership with semi-pro are obvious! More eyeballs means more interest means more members, of both genders. If USA Ultimate wants to outline some steps that the semi-pro leagues would need to take in order to support the women's game before any recognition or partnership deals get made, I would bet the MLU and AUDL would jump at the chance.
Scheduling
From the USA Ultimate statement:
[quote]Another important factor in our position is that both of these leagues operate in conflict with USA Ultimate's Triple Crown Tour – a competitive structure designed to be very inclusive for the thousands of men, women and mixed division athletes and hundreds of teams who play club-level ultimate in North America as members of USA Ultimate.[/quote]
This is a weak point. Any partnership would mean that the organizations would work together to avoid scheduling conflicts. And there is no reason that the Triple Crown Tour and semi-pro competition couldn't run simultaneously. It appears we are headed towards that anyway, as USA Ultimate starts to push the TCT out of the fall and into the summer.
There is plenty of room for both a thriving semi-pro landscape and a club one. Increased choice about where to play should be seen as a good thing by a governing body whose mission is to advance the sport.
Financial Viability
From the USA Ultimate statement:
[quote]Without any knowledge of the economic viability of either semi-pro league, it would be irresponsible of, and risky for, a national governing body to endorse or support them. With a short and rocky history of lawsuits, folded franchises and sparse attendance in just two years as the only track record, it is our belief that these leagues are unsustainable unless owners and investors are willing to lose a lot of money for a very long time. Therefore, it does not make sense for USA Ultimate to make any changes to what we believe is best for our sport, now and in the future, in order to accommodate leagues operating in direct conflict with us and that may or may not exist in a few years.[/quote]
You can't argue with USA Ultimate about the fact that these leagues may or may not make it. That's true. It is very hard to make it in the crowded professional sports arena.
But there seems to be a lot to gain in the coming years by working with the leagues, even if they do eventually fail. USAU could learn a lot about marketing players and teams by watching what the pro leagues are doing. The simple spectator draw at many of the stadiums should be enough to get a governing body excited.
***
Look at this list of people and organizations affiliated in some way with semi-pro ultimate:
– Alex Ghesquiere, Scandal coach and Team USA World Games coach (DC Breeze)
– Major ultimate apparel companies, including VC, Five, and Breakmark
– Matt Tsang, Fury coach and Team USA World Games coach (SF Flamethrowers)
– Many Team USA players, including Beau Kittredge, Mac Taylor, and Brett Matzuka
– Puma
– ESPN3
– Ultiworld (broadcaster of NY Empire home games in 2013)
– High profile mixed players like Boston's Jeff Graham
These are mainstream figures and organizations, both inside and outside ultimate. And it's not like this is a list of cutthroat, anti-Spirit crusaders. It includes some of the most important ultimate players and coaches in the country, including those who were selected by USA Ultimate to represent the United States on Team USA.
There isn't just one brand of ultimate anymore. And that's a very good thing. I hope USA Ultimate embraces it sooner rather than later, because it is going to be good for everyone.