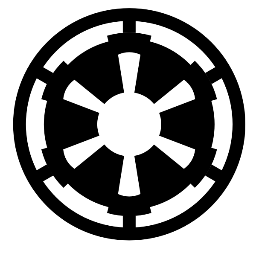 The Pittsburgh club scene will undergo a major shift in 2014 as many of the city's top players will focus on building an elite team as opposed to driving the Pitt college team's development with Oakland.
An email went out on Sunday afternoon to the Pittsburgh ultimate community announcing a new, as-of-now unnamed team. It reads:
Pittsburgh Club Ultimate is a team born out of a desire to represent the city at the most elite level of our sport. The team will be coached by former PITT captain Stu Kellner and former PITT coach David Lionetti. It will be captained by Tyler Degirolamo, Trent Dillon, and Nick Kaczmarek. While the core of the team will be Pittsburgh based, the team is designed to allow out of town players to commit to the team.

The team intends to push beyond all expectations by 1) fostering a highly competitive atmosphere in which every player earns their role and 2) building an innovative and adaptive team blueprint specific to our personnel. Above all else, we value investment, improvement, pride, and preparation.
"The team is no longer designed to be a place to develop Pitt players," said Pitt coach Nick Kaczmarek, "although that can and likely will still occur for those current players who play with this team."
Kaczmarek said the team hopes to finish the regular season ranked in the top 16 in the country and reach the Club Championships in their first year.
"That is a level of play we believe we can be at," he said. "We recognize it as a high bar that we're willing to go after. We're all in."
The team will look to play at No Surf in mid June, either Terminus or the Motown Throwdown in late July, and Chicago Heavyweights in late August.
The shift in focus — competing at the highest level as opposed to developing Pitt players — warranted a similar shift in the team organization and name, said Kaczmarek.
"I don't think we'll be giving up any of the things that made us successful, but we'll be shedding the things that weren't working," he said, referencing a lack of commitment. Oakland had not made the Club Championships since 2011 when the Mid-Atlantic earned four bids.
"I think that everyone involved with this team has some high expectations for what we can do," said Tyler Degirolamo. "We will be looking to have a lot of success during the regular season tournaments that we can attend, in order to earn an extra nationals bid for our region. That being said, I think our biggest goal as a team is to win our region."
Degirolamo, as noted above, will return to the Pittsburgh club scene to captain the new team. Last season he opted out of a season with Oakland in order to compete with Austin's Doublewide along with his college teammate Alex Thorne. The two also play together on the AUDL's DC Breeze.
"The change in focus was really the deciding factor for me to play in Pittsburgh again," said Degirolamo. "I wanted to play for a team with a high level of commitment, who was willing to put in the work to succeed at an elite club level. Our shift in focus this year, is definitely in line with everything I want to see from a Pittsburgh club team, and obviously this is no knock against Doublewide, because they are a team who also encompasses these qualities too."
Degirolamo said Thorne still has not decided about whether or not he will play club this season.
If you are in the Pittsburgh area and are interested in playing for this team, you can fill out the player interest form.