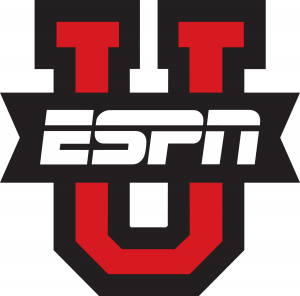 The ESPNU broadcasts of the Men's and Women's College Championship finals that aired Wednesday, May 28, drew an overall smaller audience than they did in 2013, according to Nielsen ratings expert Douglas Pucci. The Women's Finals, however, did see a small uptick in viewership.
The Men's Finals were watched by 18,000 at 9 PM and the Women's Finals were watched by 61,000 viewers at 10 PM. Notably, there were two playoff games that night — Indiana Pacers v. Miami Heat in Game 5 of the NBA Eastern Conference Finals and Chicago Blackhawks v. Los Angeles Kings in Game 5 of the NHL Western Conference Finals. That may have contributed to the low ratings for the Men's Finals.
@Ulti_world Frisbee drew 61k viewers at 10pm 5/28/14 on ESPNU

— Douglas Pucci (@SonOfTheBronx) June 18, 2014
@Ulti_world Men's Frisbee drew 18k viewers at 9pm on 5/28/14 ESPNU

— Douglas Pucci (@SonOfTheBronx) June 18, 2014
Last year, 86,000 watched the Men's Finals and 58,000 watched the Women's.
Douglas Pucci ran the TV ratings blog 'Son of the Bronx' from 2011 until late last month, where he posted raw Nielsen ratings data for a variety of television channels. He is now contributing to Awful Announcing, a sports media website.
Nielsen ratings are calculated based on a sample of select American households. Especially at the low end of the viewership spectrum, there are legitimate questions about the margin of error. Regardless, the numbers are accepted as fact by television networks, who use the ratings to determine advertising prices.