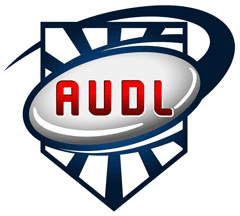 The AUDL is planning to add a Southeast Division in 2015 and will be launching Dallas and Austin franchises in 2016, AUDL commissioner Steve Gordon told Ultiworld. The league also confirmed that Pittsburgh will be joining the league in 2015, a story first published on Ultiworld earlier this week.
While specific cities in the Southeast — other than Jacksonville, which was sold years ago — have not had contracts finalized, league sources tell Ultiworld that a number of franchises are in the final stages of being sold.
Dallas, which was just sold by the league, will join Austin, which has been waiting to join the league since being sold by previous AUDL owner Josh Moore, in a potentially new division in 2016.
"[Dallas owners] Jim Gerencser and Matt Krei bring a ton of passion and Ultimate experience to the Dallas franchise and we couldn't be happier to have them as owners in a market they know very well," said Gordon. "Like Pittsburgh, Dallas fits our long-term growth plans and will provide a natural rivalry with Austin."
The league is also looking to add San Diego and Los Angeles in 2016.
The addition of Pittsburgh for next season is not a surprise. It has long been expected that the pro game would come to the hotbed city.
"Pittsburgh has been considered one of our target cities since the beginning and fundamental to our growth in the east," said Gordon. "It's a great sports town and offers a vibrant college ultimate atmosphere that fits our long term strategic plan. We were patient in our search for the right owners and our patience was rewarded when Tracy, Amy, and Andrew Neuendorf decided to purchase the Pittsburgh franchise."
Further announcements about 2015 AUDL expansion is expected in the coming months.