Here are some of the standout rookies from the 2015 season so far.
There has never been so much talent among college rookies as there is this year. We have a brief update on the most impressive rookies so far this season.
Men's Division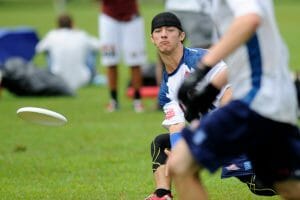 Brett Gramann (Massachusetts) — Watching Brett Gramann play for UMass at QCTU, you would be hard-pressed to guess that he was a freshman. He looked like a seasoned veteran at the handler position, working hard for resets and bombing forehand hucks to Conor Kline and Jeff Babbitt. His poise is remarkable for such a young player.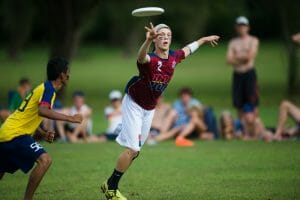 Sol Yanuck (Carleton) — Anyone who watched Yanuck play this weekend at Stanford Invite as a starter on the offensive line will understand why he was such a highly touted recruit. Plus-plus disc skills, great field awareness, good length on his frame, and a savviness about how to get open. He was the best Carleton O line player at times this weekend as a true freshman.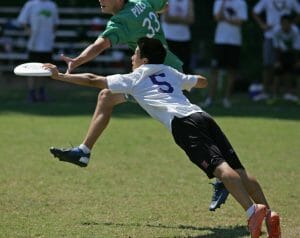 Nathan Kwon (UNC) — Superior speed and quickness has already cast Nathan Kwon into a vital cutting role for UNC Darkside, and the UNC coaching staff raves about his abilities (and his very high ceiling).
He may prove to be the most important cutter on the team by season's end as their initiating look. His speed also makes him dangerous as a deep target.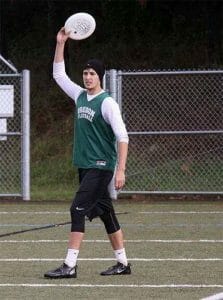 Colton Clark (Oregon) — On an 18 man roster at Oregon, rookies are going to get some playing time. But Clark plays almost every offensive point and makes his presence felt immediately. His big frame makes him a weapon and he has integrated seamlessly into a tight rotation. He was just as important as any of the other Oregon offensive players, as they share the wealth and attack from anywhere.
WOMEN'S DIVISION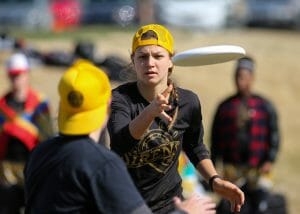 Janina Freystaetter (Central Florida)
UCF's graduation vacated some huge roles in their schemes and they were fortunate to have Freystaetter in the pipeline. She's still raw in how she sees the game and where her skills are, but she's wholeheartedly adopted the UCF play style. With good size, athleticism, aggressiveness, and budding throwing abilities, Freystaetter has already taken on a central spot in the Sirens' rotation. She'll absorb a ton of touches this year and probably grow as fast as any player in the country, lining her up for an extensive run in the Southeast.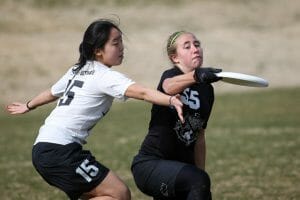 Julianna Werffeli (Dartmouth)
It was just one day of play at Queen City Tune Up, but Julianna Werfelli already established herself as one of the best rookies in the country. In fact, she may have been the top performer that day on a team in the hunt for a spot at the National Championships. That says a lot about what this freshman brings to the table. She's got the throws to win in the backfield and the speed to play in the downfield. She's understandably confident against top college competition, gained from her time as a U19 standout with Team USA.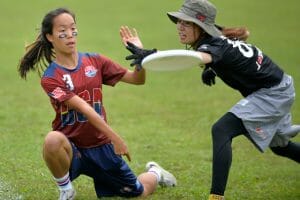 Linnea Soo (Whitman)
One of the concerns borne of Whitman's roster makeup as the loss of many of their primary deep threats. They still are an undersized team, but Linnea (and her twin sister, Alyssa) have the impact speed to step right in and Linnea has a nose for the end zone. She was often seen firing deep after a turn before her newly appointed defender even figured out possession had changed. But the Team USA U19 player also had some really big defensive plays and showed she's no one trick pony.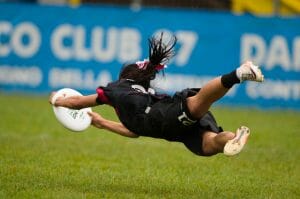 Ellen Au-Yeung (British Columbia)
Au-Yeung has slipped comfortably into the deep handler corps that form the backbone of the UBC attack. For a team that's thinking about national championships, that's a lot of pressure. Not that the Team Canada U19 alum has any qualms with that. She still has plenty of growing to do, and some of her turns were evidence of that, but there brimming capability to be an elite handler was written all over her.