One of the top high school tournaments on the East Coast, the YULA Invite will be a must-watch this year.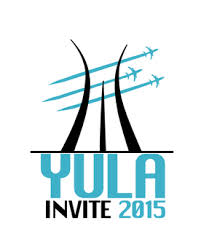 The 2015 edition of the YULA Invite promises to bring even more talent to Arlington, Virginia, than ever before. With several of the best programs from last year undergoing roster changes and regionals powers with young rosters gearing up for a serious run, expect a clash of some of the best talent in the country.
Tournament Profile
Carolina Friends Has Questions To Answer
With the loss of a talented 2014 class, Carolina Friends School has some serious reconfiguring to do. With Sol Yanuck, Matt Gouches-Hanna, and company off to college now, they've left the keys of their old team into the hands of junior Dillon Lanier and sophomore Liam Searles-Bohs.
With both players having played for the North Carolina YCC team Triforce, no one can say the Fighting Quakers are lacking talent. Getting that talent adjusted to their new roles has created some growing pains, evident at Queen City Tune Up. After preventing every team from scoring more than eight on them in 2014, Carolina Friends couldn't defend their title in 2015. YULA will be the second stop in a long transition.
The Year of the Clam
Carrboro's semifinals run at Southerns last year could be seen as a fluke, but Britta Jones and her team see that as only the beginning. "I've joked with the kids that every year is 'the year of the clam,' but this year they are driven to make this a true statement and even have 'year of the clam' printed on their jerseys," she said.
Carrboro certainly has the fire power to back up these claims. With North Carolina All State selection Yuma Kobayashi and UNC-Chapel Hill commit Marc Rovner, the Clams have the stars to compete against the rest of the field. Kobayashi and Rovner will be well familiar with the other top players having been teammates with many of them for Triforce this year.
Chapel Hill's Chance
No matter where CHUF seemed to turn in 2014, Carolina Friends seemed to be there to dash their hopes of tournament victory. With CFS not looking as dominant as 2014, Chapel Hill High is prepared to fill that void. Like other top North Carolina programs, the team's top players played for Triforce this year.
Elijah Long and Valeri Kozarev headline a team filled to the brim with players fresh off a summer of club play. 12 CHUF players were members on various YCC teams around the state, and they're all eager to take that experience back into high school competition.
Stuyvesant With Continuity
While many other teams may be readjusting to the loss of key contributors Stuyvesant will keep rolling around with most of their key pieces intact. Sticky Fingers returns their top two leaders in goals and assists from their run at Northeasterns. While the loss of Ethan Schwab and Tim Fung will hurt, Kieran Carpan and Eric Chen are ready to step into the role of leaders both on the field and off. They'll have plenty of help from a roster brimming with talent, from leading goal scorer David Butsko to assist leader Matthew Cook. Stuyvesant will be prepared for a deep run in this tournament. 
Yorktown Rebuilding?
Like a lot of other top national programs, Yorktown was very top heavy with senior talent last year. With all that experience gone they will be hoping to get increased production out of their younger players.
Led by Sean McSweeney and Joe Freund, Yorktown hopes to mold their team into one that can win on O and on D with their legs. Using the athleticism of players such as Markus Wolf, Anders Juengst, and Hunter Shumaker, Yorktown should be a threat this year as they attempt to improve upon their semifinals exit in 2014.
HB-Woodlawn Eschewing Stars For Depth
Unlike many of the teams, HB is not hoping that some of their younger players can step into the roles of stars who have graduated. While HB-Woodlawn does have Ted Sither who got some experience playing for the DC mixed team Swing Vote, this team is adopting more of a nameless, faceless approach.
"Our team will rely on our whole roster to execute our defensive strategies and to be as efficient and dangerous as possible on offense," said coach Jordan Albro. With a relatively inexperienced roster expect this team to play much better on Sunday than on Saturday.
Wildcards (WW & BCC)
In years past, both Woodrow Wilson and Bethesda Chevy Chase have struggled against the most elite competition. Although this year could be much of the same, something just seems different. For starters, both teams have players with club experience. Jake Radack, a junior at Woodrow Wilson, played for the Rockville based mixed team Sparkle Ponies.
"Offensively the experience enhanced my decision making with and without the disc in my hands. On the defensive end it has transformed me into a much more physical defender," said Radack.
Last season three sophomore Wilson players were Maryland All State players, Avi Taylor, Duncan Fitzgerald, and Radack, this demonstrates the progress the program is able to make in a short time. Although Wilson is losing Avi Taylor, who is not attending the school for the semester, along with Maryland All-State coach Jackson Dolan, the skill of this team cannot be discounted.
Not to be out done in the arms race for Maryland state supremacy, BCC has its own set of talented juniors. Both Ben Weinstein and YCC standout Kevin Versteeg played with their coach Andrew Nguyen on the club team Watchdogs, and they are joined by Maryland All-State selection and U-19 Worlds invitee Sam Shoyer. While both teams maybe a step or two behind the teams above them in seeding, they're talent is undeniable and a surprise deep run into this tournament shouldn't be ruled out.
Rest of the Field
Washington Lee had a promising start to their season going 3-2 at QCTU. However they don't seem ready just yet to take the next step and make a large splash in the Southern region.
East Chapel Hill high school had a statement win over CHUF in the 5th place bracket of QCTU, but it remains unclear if they're ready to consistently test the top level teams. Tyler French will be a name to look out for on their team, and his play may dictate how far this team can go.
Westfield Highschool will need to do some adjusting after losing U-19 Worlds player Andrew Lehmberg and a fantastic senior class. How far the team can go without these playmakers is in serious question, but with Connor Russell and Kevin Tsui left to keep the team afloat they can't be completely counted out.
Memorial High school is a bit of a mystery having no tournament experience this spring. After an 11th place finish at Centrals last year and a ton of roster turnover expectations should be low.
Woodside in years past hasn't been able to get past Yorktown and HB-Woodlawn in the state of Virginia, but after their 4-0 start at the Wolfpack Invite, things could be changing. Look out for Josuel Jimenez and Aaron Morris to make big plays.
WT Woodson hasn't really had a chance to play any teams this season, so YULA will be a warmup tournament for them. Expect to see inconsistent, yet at times spectacular, play from them as they try to keep pace with their Virginia counterparts.
Columbia should put up a good effort and this can be a good warm up for improving in their state. Zachary Cincotta is coming off of an All-State selection and will be setting up crisp passes for his teams from the backfield.
Players To Watch
Liam Searles Bohs (Carolina Friends)
Marc Rovner (Carrboro)
Yuma Kobayashi (Carrboro)
Elijah Long (Chapel Hill)
Valeri Kozarev (Chapel Hill)
Eric Chen (Stuyvesant)
Kieran Carpan (Stuyvesant)
Jake Radack (Woodrow Wilson)
Kevin Versteeg (Bethesda Chevy Chase)
Josuel Jimenez (Woodside)