Here's what happened at the YULA Invite.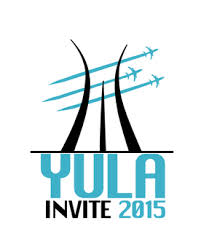 As Maddy Boyle laid out to catch an Agnes Cheng's around throw, the play perfectly embodied HB Woodlawn's weekend. In the face of adversity, they calmly kept their heads. That story and more from the YULA Invite below.
HB Woodlawn Handles Business
With Saga no longer taking part in this tournament, the YULA Invite was Woodlawn's to lose. They certainly didn't waste that opportunity, laying waste to their pool, averaging 11 goals a game before blitzing both Woodson and Y-Lee in the bracket to reach the finals.
There they faced an Oakland Catholic team that had taken everyone by surprise. Even in the wind both teams hucked fearlessly into the wind. Though Woodlawn fell behind 6-4, their zone began to tire the already gassed Oakland team and allowed them to close the gap winning on double game point, 7-6.
Boyle was especially impressive in this tournament. The junior's poise as HB's center handler was spectacular; multiple times she saved the possession with her layouts and ripped beautiful passes through the wind for scores. Cheng too was a strong handler for HB, although hampered by injuries some. She provided patience to an offense that was eager to trade hucks with Oakland Catholic. That patience paid off in the end as HB rode their depth and stars to a victory.
HB Woodlawn looks miles above the rest of the teams in their vicinity and they need to be the favorite to win Southerns this year if they go.
Oakland Catholic Digs The Long Ball
If you watched one Oakland Catholic game last weekend, you basically watched them all. A Francesca Corna upline throw sets up a Grace Daigle huck which usually leads to an Amy Buck goal. And the team leaned heavily on these three to get things done.
OC came into YULA Invite with only 10 people and still managed to dominate their pool and make it all the way to within a point of winning the whole thing. Ultimately, their lack of depth at the very end and the patience of Woodlawn's zone held out, but props must be given to the conditioning and skill of the team from Pittsburgh.
While the team was incredibly huck heavy, it wasn't as though they were merely throwing the disc into the end zone. Daigle and Corna were putting up hucks that for virtually all of the weekend were caught. In the rare case that they weren't, the team placed Daigle as a deep defender and just baited a deep throw to get it right back. Catholic looked incredibly comfortable with their roles on the team as they should with mainly seniors and they should be a threat to win every tournament they go to from here on out.
East Triangle Looking Good
As expected East Triangle played at a high level compared to the average team at this tournament. They played every team tough and could have won this tournament. Their zone against Oakland Catholic in the semifinals was a primary reason Oakland ran out of steam towards the end of the finals. Triangle has the ability to be the best team in the Southern region; their outlook after this tournament should be very bright.
YLee Impresses In Their Debut
With a roster that brought together players from two different schools chemistry was bound to be a problem, but credit to YLee for pulling together and playing as a team regardless. Their 11-1 and 11-0 losses to HB Woodlawn show the room for improvement, but they beat a good Stuyvesant team to get to semifinals. The third place game against East Triangle showed they aren't on the same level as the top teams, but don't expect that to be the case by the end of the season.
Woodside 
There was a clear divide between the top three teams and the rest of the field at YULA. But if there was one team that seemed closest to bridging that gap it was Woodside. Losing a close game to Oakland Catholic 10-9 while beating up on Columbia, Memorial, and Stuyvesant puts them firmly as the 5th team at this tournament. 
Memorial 
The team from Wisconsin got some valuable experience from this tournament, and that's about it. Playing teams out of region gives them a chance to react against opponents they're not familiar with, but from a results perspective they didn't really do a lot. Anna Sobotik was confident cutting and throwing in the wind, but she could not lift this team past the rest of the field. With Dina Carpenter-Grafy transferred, the rest of the team will need to rise up. Their 7-2 victory over Columbia hints at what this team is capable of. 
West Windsor Needs Growth
This team was honestly overwhelmed the first day. Perhaps it was the travel, perhaps it was the unfamiliar teams, but something was off. They cleaned it up slightly on Sunday avenging their loss to HB Woodlawn JV, but this team has a long way to go development wise. 
Stuyvesant Meets Expectations
Stuyvesant for the most part won all the games they were supposed to and lost the ones they were supposed to. The 11-1 loss to HB Woodlawn shows they are far behind the tournament winner, but they are clearly in the second highest tier of teams at this tournament. Expect them to improve and clean up their performance by New York States and Northeasterns.
Sparkle Motion A True Sunday Warrior 
Columbia High School girls went winless on the first day and caught fire on Sunday and dominated the consolation bracket. It doesn't say a lot but their Sunday results are encouraging moving forward. Compared to the other New Jersey team here they seem to be the class of their state, relative to other teams in the country however they have some catching up to do. 
WT Woodson
Another team that didn't disappoint, but also didn't impress. They beat HB Woodlawn JV, and that's about it. Their game against Memorial was decent, but they are another of the teams just starting to get back into the flow of their offense and defense.