The Southeast is bid-rich. Should they have had even more than four?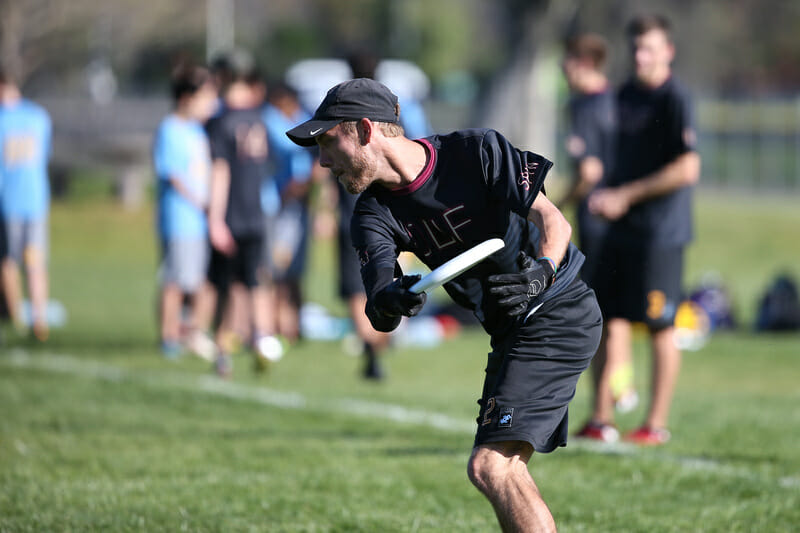 It certainly isn't out of the ordinary for the Southeast to lock down two or three bids on the coattails of the teams out of the state of Florida, but this year the region went well beyond that. Ironically enough, the depth of the region might be what it hates most about itself. Only three out of the four bid earners were able to advance to Nationals, with Florida falling to Auburn in the round before the game-to-go.
While the top team — Florida State — is a story of its own, finishing as the undisputed regional champs, the story this year is more about the middle tier programs, where a slow-burning rise has been in the works for years.
Pre-Season Building
The Southeast is now at the point where every contending college program has a corresponding club team that their players join during the summer. Simple enough. But its this year that these teams are starting to reap the benefits.
Florida United has always been a way to unite the college teams of Florida under one roof. What initially started as a union between Florida and Miami is now a triple threat: UCF, FSU, and Florida. Not only do the top players from these teams get valuable club experience, but it's elite club experience. The starting offense for United includes Bobby Ley and James Dahl, starters for Florida this season. The defense has Ultiworld POTY candidate Chris Larocque and other FSU studs like Connor Holcombe and Andrew Roney. UCF's Jeremy Langdon got experience playing with sophomore Michael Fairley on United as well, which has proved to be a deadly combination for the Dogs of War this year.
While every college has guys that play club, you'd be hard pressed to find current college players that play club together for an elite team, at an elite level. And for the cherry on top, they're also playing with their coaches on United as well.
Seeing Florida United's success with this strategy inspired members of the Gulf Coast Conference to create Southern Hospitality, a team that was originally designed to help the college players raise the level of their programs. SoHo featured players from Auburn, Alabama, Tulane, Mississippi State, and UTC. In the first year, SoHo stayed close to home. They easily swept the in-region competition on their way to a perfect regular season. However, the preparation for the high level Regional was lacking and it showed.
In its second year, the team traveled better. They placed third in Furniture City Shootout behind Chain Lightning and Ring of Fire, and won the Chesapeake Open over some high-level Northeast teams. As the team progressed, so did the collegiate programs. Auburn's Blake Galloway and Garris Bugg became elite-level defenders in the region, while Tulane's Pat Dougherty and Evan Walter took their game to a new level. Alabama's Austin Taylor was able to upgrade to Atlanta's Chain Lightning, making him more offensively dynamic, while Tulane's Greg Cousins went home to Minnesota to play with Sub-Zero.
Experience works. Experience is valuable.
There's a group of club teams that are almost more important than the aforementioned contenders: the teams that are purely for development. There are two that come to mind in the region: Dune Cats (Georgia) and Riders of Brohan (Auburn). These teams are for the younger college guys who are just looking for some playing time in the offseason. However, it's difficult to really understand how vitally important these teams are. The Auburn squad had some leadership from Ryan Landry, who, coming off of two ACL tears, joined the younger squad as an opportunity to nurse his way back into the game. Georgia's corresponding club had involvement from now-Chain player Sam Little, who helped lead UGA to one of their better recent regular seasons. The purpose of these club teams is to develop the people we'll be talking about in three years, when they're running the SoHo's and the Florida United's of the Southeast.
The Region Spreads Out
The pieces are in place now. With the immense amount of talent and depth in the region, all they had to do was not beat each other up. And they did just that. Florida State didn't play a single team in their Conference during the regular season. And aside from their home tournament (Tally Classic), they played just one southeast team all season. Central Florida only played three teams from the region, and Georgia only played two. What this means is that the region is not only traveling, but they're traveling away from each other. Many elite teams do this, of course, but few "mid-tier" programs are able to pull it off. If you again eliminate Tally Classic, Tulane played one Southeast team all year. Auburn dealt with four well-known foes, but didn't play any tournament closer than eight  hours away.
So how is it possible that all these programs are traveling so well? Well, for starters, some of them aren't even going that far. Florida Warm Up, a premier tournament of the south, only hosted five teams from the Southeast region. Terminus (Atlanta, GA), which attracts a lower talent pool than Warm Up, had only five teams as well. The teams are also good enough to compete with the rest of the country's best programs. Auburn earned their way into Stanford Invite and Easterns. Georgia, Florida, Central Florida, and FSU have all been invite teams for years now.
With Tulane's success at Regionals and other teams still in the development pipeline, it's clear that the Southeast is riding a crest of talent.
It's no shock, then, that the Southeast claimed the most bids this year (four). So four may be enough, but it might not be next year. If the teams in the region can keep up their club involvement, and keep traveling, southeast bid parties could become even more fun in the next few years.
But even this year, the Southeast couldn't help but have five teams "qualify" for nationals.