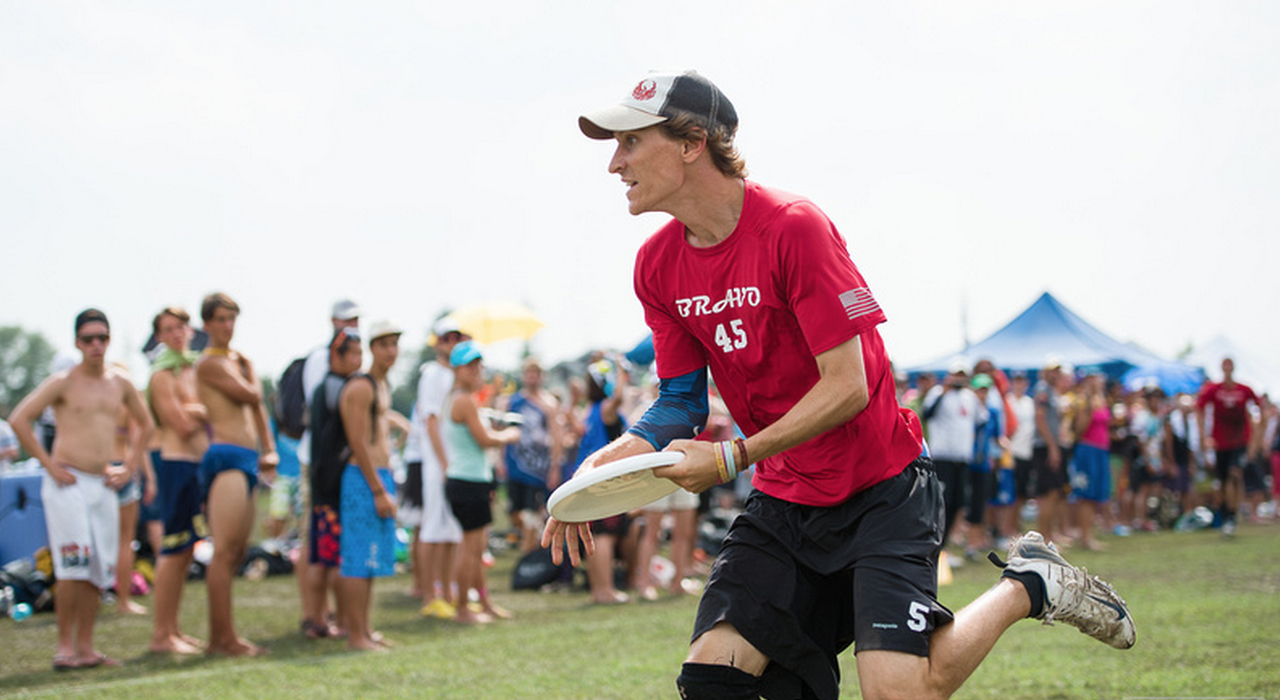 One of the bubbling stories of the offseason was where Brett Matzuka (2013 World Games team) would end up. He won a National Championship with Denver Johnny Bravo last season. He plays with the Chicago Wildfire in the AUDL. He lives in Kansas City.
When it all shook out earlier this month, Matzuka landed on his hometown team, Prairie Fire. It was a huge pickup for a team that made its first Nationals last year and looks to be on the rise. But now the saga continues, as Matzuka has left the team after opening the season playing with them at the Elite-Select Challenge.
Matzuka is joining Chicago Machine midseason, keeping him close to a good group of friends, particularly Jonathan "Goose" Helton, during the club season.
"It's definitely disappointing," said Prairie Fire captain Joe Nickels. "You never want to lose a player of Brett's caliber."
"Brett felt like, for personal reasons, he couldn't mesh with the team dynamic," he continued.
Matzuka has been dealing with some personal life upheaval that contributed to his decision to leave the team. "Things in my life have become rather tumultuous and I was having a hard time separating Prairie Fire from other areas of my life," Matzuka told Ultiworld. "I wasn't able to be the teammate the team deserved. I would personally say I was more of a hinderance than an asset."
"I want it to be clear that Prairie Fire is an extremely talented team; I would not be surprised to see them making quarters of Nationals," he added. "Joe [Nickels], Joe Young, and the other captains are great leaders. Christian Simpson, Kaplan Maurer, and a number of others are playing great frisbee. This in no way a reflection on the team but an indictment on my character."
Matzuka has opted to play the remainder of the season with Chicago Machine, adding handler depth to an offense that can use it.
"Many of the players on Machine have built a rapport and friendship with Brett while playing Wildfire this spring, and because of the overlapping schedules, he was able to to attend a few early season Machine practices before making his initial club decision," said Machine captain Kevin Kelly. "Some external factors that were at play when he originally committed to Prairie Fire have changed, and because of this he formally let Prairie Fire know of his decision to step away from the team last week. After this decision, Machine and he communicated, and we were more than excited to have him be a part of our team, from both an on-field need standpoint and a cultural fit."