The rules were simply being enforced.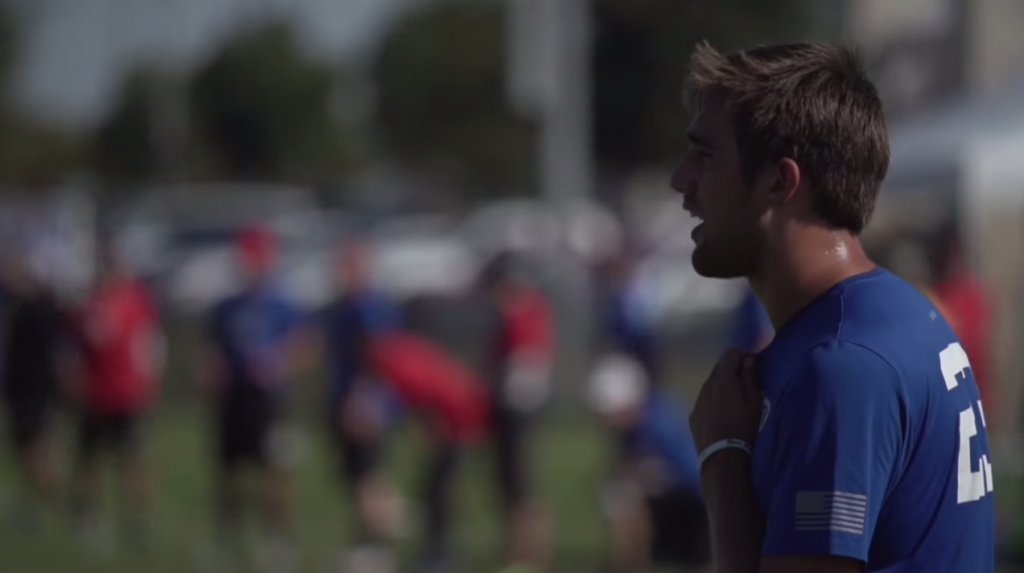 Disclaimer: The author is the wife of the observer who made the Mickle call. This is a personal opinion and is in no way associated with USA Ultimate or the Observer program.
It is USA Ultimate's stance that observers are not allowed to comment publicly on calls. Nor will our governing body, itself, comment. If you're interested in reading a clarification of this call from either of those sources, you're out of luck. However, this article has prompted me to provide my perspective — which is that of a regular player who's spent a lot more time around observers than most and who understands as well as an outsider can how the system is supposed to work.
Let's get into it.
At every tournament, points of emphasis are given to the observer crew. With the exception of experimental rules (active travels, etc.), these are not usually communicated by USA Ultimate to the players. Without having been present, I can say with reasonable certainty, based on events, that language was a particular point of emphasis this year and that individual players would not have been informed of this.
Now, specifically addressing the Mickle call.
This article is correct in most respects in its narration of events. However, it has missed that there is one other person — other than the Bravo line and the observer — who heard "This is for our fucking life here," and that is unfortunate because it is solely due to this person's presence that the call was made in the first place.
I am referring, of course, to the media member who provided the footage of the call used in the article.
It is acknowledged that observers are told to issue techs for language, especially in games that are disseminated to the public. Nor is it in dispute that the offending language was directed only to teammates in a game-critical moment; it is the proximity of the media member that is the issue.
There is a considerable difference between a guy swearing quietly to his teammates on the line, and a guy swearing quietly to his teammates on the line in front of a cameraman. In all major sports, the latter will get your language bleeped out; unfortunately for Bravo, in ultimate right now, that language will get you a tech.
Debate over officiating will continue in sport until the end of time. In this case, however, that call is far from being "the most damning instance of apparent observer overreaching." Nor does it, particularly, constitute "the observers inserting themselves in the game unnecessarily." I wholeheartedly admit that my opinion is biased — but, factually, it is not incorrect to say that this call was textbook enforcement of the rule, and I suspect that this is also USAU's viewpoint on the matter.
I do not defend the rule itself. It seems like the majority of the ultimate community dislikes it, and I can't say I disagree with the many viewpoints provided as to why. In particular, and I say this as someone who's spent much of the last week running youth clinics, the idea that we need to protect our younger players from bad language is pretty laughable.
Editor's Note: National Observer Director Mitch Dengler has also commented on this situation.