Sound off in the comments.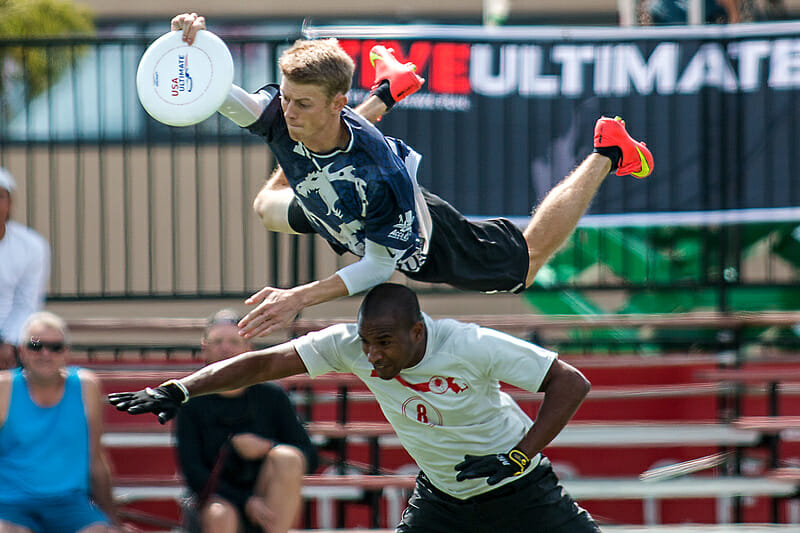 There has been a lot of buzz about Drag'N Thrust's Brian "Strings" Schoenrock's big catch in the semifinal against Slow White. The play has been hyped by USA Ultimate and made the SportsCenter Top 10 last night at #3.
Drag'N Thrust's Dave Klink put up a backhand huck to Schoenrock, cutting from right to left. Slow White's Ryan Richardson was in a good position, but Schoenrock leapt over him to make a spectacular catch. However, there was a lot of heavy contact on the play.
Richardson initially called a foul, but was talked out of it by the Slow White coach and a teammate. Watch multiple angles here:
Many online have said that this play was a foul and shouldn't be promoted (check out the mentions on Twitter).
Kyle Weisbrod has been asking USA Ultimate to publicly state whether or not this play is a foul:
What do you think? Was this a clean play? Or was it a foul?