A look at the state of DIII Men's.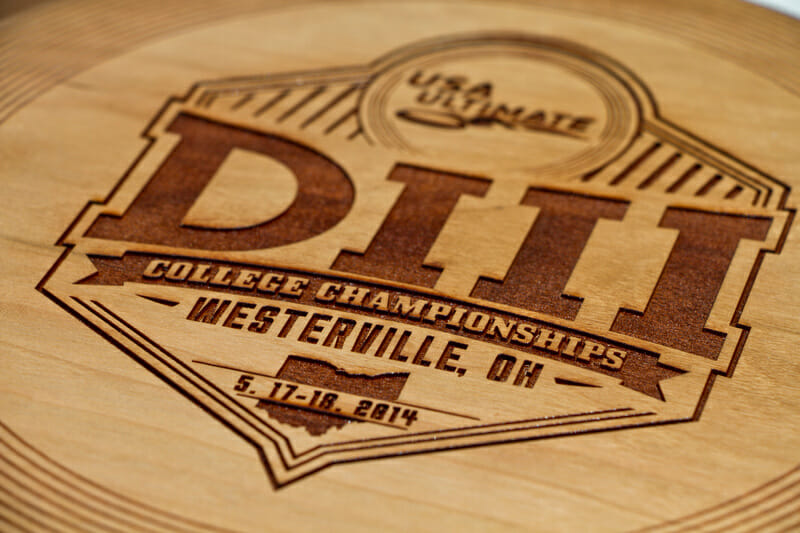 We take a moment before this weekend's final regular season tournaments to take stock of the current DIII Men's landscape
Bids
With USA Ultimate updating their college rankings on Wednesday, here are the latest bid allocations:
AC: 3
GL: 1
ME: 1
NE: 2
NC: 2
NW: 1
OV: 1
SC: 3
SE: 1
SW: 1
On the outside looking in are Valparaiso (Great Lakes), Rice (South Central), and Occidental (Southwest).
With the Northwest region having the #13, #20, #21, and #24 rankings, they will have one weekend to capitalize and try to earn a few more bids.
Looking Back
The last few weeks have been especially exciting at the D-III level:
– The Richmond Spidermonkeys (#2 Ultiworld, #2 USAU) won Layout Pigout 22 after an undefeated weekend that culminated in a 15-10 win over Brandeis TRON (#3 Ultiworld, #5 USAU and runner up at D-III Nationals last year). Williams (#9 Ultiworld, #6 USAU) finished third, and Haverford fourth. Reigning D-III champions Franciscan Fatal (#17 Ultiworld, #19 USAU) continued their disappointing season, playing without some of their top players and finishing ninth.
– Valparaiso Deus Vult (#18 Ultiworld, #16 USAU) had an undefeated weekend at Music City Tune-Up.
– Wheaton (#13 Ultiworld, #14 USAU) went 7-0 at Last Call 6, winning the championship over Eastern Illinois Alumni.
– At College Southerns XV, UNC-Asheville (#8 Ultiworld, #4 USAU) and Carleton-GOP (#7 Ultiworld, #10 USAU) won their respective pools. Both teams were eliminated in the semi-finals, and GOP took third with a 11-6 win over UNC-Asheville.
– At Spring Awakening 4, Bentley (#23 Ultiworld) took second after beating Bowdoin (#24 Ultiworld) in the semi-finals. Bowdoin then lost to Amherst HS in the third place game, taking fourth. Middlebury had a disappointing weekend, taking tenth after losing to Skidmore in the pre-quarters.
Looking Ahead
Sixteen teams in Ultiworld's top 25 power rankings are playing in the final weekend of the USAU regular season.
D-III Easterns: #2 Richmond, #3 Brandeis, #4 Air Force, #6 Davidson, #12 IWU, #16 Rice, #17 Franciscan, #19 Elon
New England Open: #9 Williams, #23 Bentley, #24 Bowdoin (Bryant will also be playing)
Illinois Invite: #18 Valparaiso, #22 Colorado College
Garden State 6: #21 Messiah
Old Capitol Open: #7 Carleton-GOP, #14 St. John's