Standing water at the fields has made them unplayable.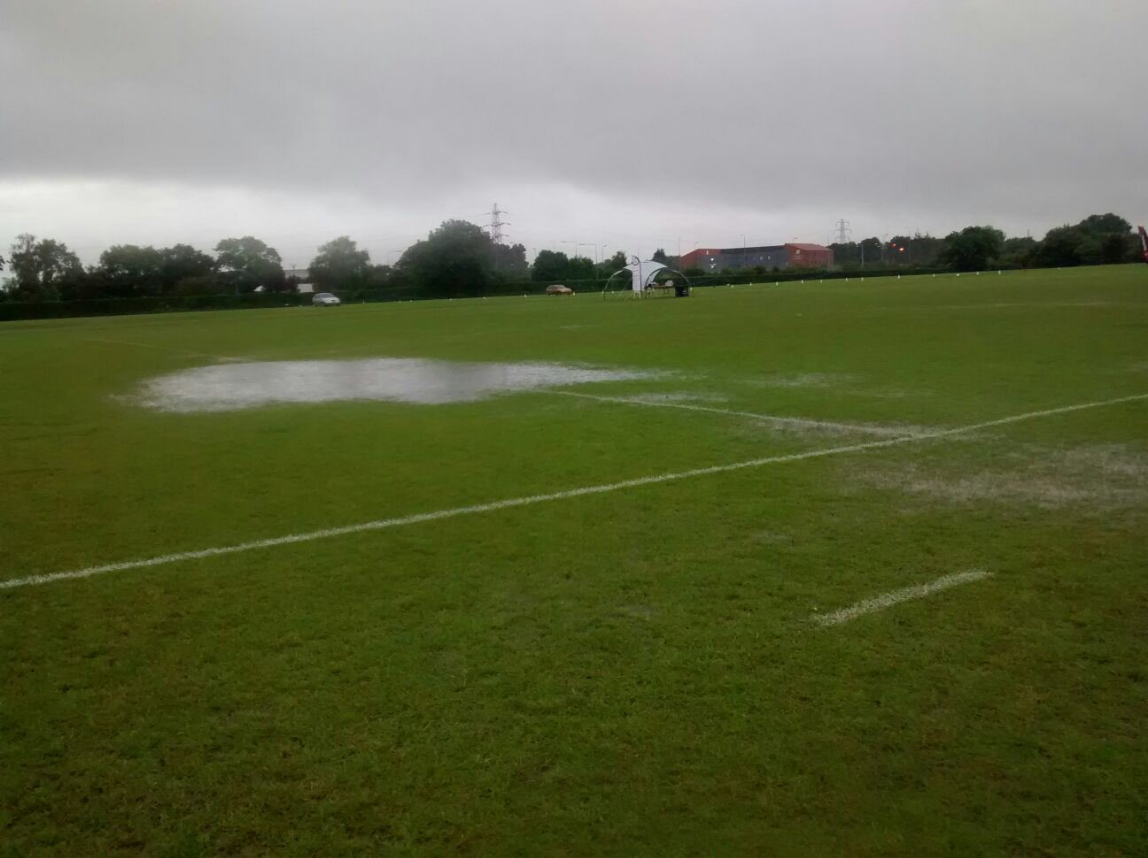 ST. ALBANS — Heavy rain overnight at the UCL Sports Ground, the site of the 2016 World Ultimate and Guts Championships, has suspended play indefinitely this morning.
The fields are fantastic but firm, and do not drain well. Even in Wednesday morning's light mist, players were losing their footing as cleats do not dig deeply into the hard ground. Now there is a lot of standing water with more rain in the forecast today:
Spectator access to the fields has been canceled and, as of two hours ago, the tournament announced that all consolation bracket games and Masters games have been canceled. Guts games have also been canceled. They hope to play some of the quarterfinals games in the Men's, Women's, and Mixed Divisions, but no further information has been released as of the time of this post (10:35 AM London time).
Heavy rain at the 2014 World Ultimate Club Championships also caused major headaches, and the organizers there even took the extreme step of hiring a helicopter to help push water off of the fields.
We will keep this post updated with any new information.
UPDATE: Fields 4 & 5 are open for games, but the fields remain closed to spectators. Games are going to be played back to back with little to no time between rounds. The following quarterfinals will be played (loosely in this order):
Japan v. Australia (Women's)
Colombia v. Germany (Women's)
USA v. Switzerland (Women's)
Canada v. Russia (Women's)
German v. Canada (Men's)
Australia v. Japan (Mixed)
Japan v. Belgium (Men's)
Great Britain v. France (Mixed)
USA v. Philippines (Mixed)
Great Britain v. Australia (Men's)