Plus enter for a chance to win a Free Pack!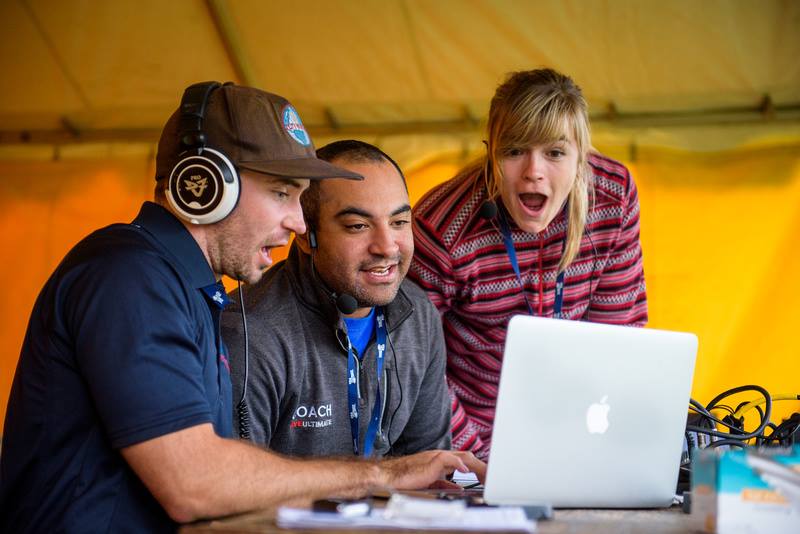 Last week, we announced the 2017 College Team Pack, our all-access video package for teams and coaches for the entire 2017 college season, including the College Championships.
First off, here's the nitty-gritty:
Unlimited streaming and download college video access for every player and coach on your team!
Ultiworld will guarantee to film at least one of your team's games in 2017 if your team is attending an Ultiworld-covered tournament!
Rights to use Ultiworld footage in your team's highlight reels, Callahan videos, or other promotional material!
Includes the opportunity to submit video and strategy questions to Ultiworld's Coaches' Corner!
Best deal available — on average, about $10 a person for the season!
Buy the College Team Pack on Ultiworld
Through the weekend, you can still get introductory Early Bird pricing: just $325 for your entire team.
Here are some testimonials from long-time Team Pack buyers:
"As a team, we find that the video package is useful in several ways. We like to use film as a learning tool – being able to go back and watch games helps us think critically about our strategy and others'. And we've found that watching footage together is a great way to bond as a team and get pumped about ultimate!"
– Caitlin Go, captain of 2016 National Champion Stanford Superfly
"The team video subscription is an extremely valuable teaching and scouting tool. From being able to demonstrate certain techniques and tactics to being able to break down opponents' sets and strategies, our team has benefited greatly from having access to the footage Ultiworld produces."
– Mike Mackenzie, coach of 2016 finalist Harvard Red Line
"Film quality is as good as we've seen since NexGen. The filming angles are great. Almost all other footage focuses too closely on the disc and the handlers, so all the work cutters do the set up their cuts and any help defense gets lost in the footage, but Ultiworld does a good job to capture the whole game. The team pack is also the only guaranteed way to get scouting footage on opposing teams going into the series. You can't gameplan appropriately without seeing the other teams in action, so having access to Ultiworld's footage of other top teams is central to our preparation for Regionals/Nationals."
– Sol Yanuck, captain of Carleton CUT, three time National Champions
"The Ultiworld College Season Team Pack is invaluable to us as we prepare for the season.  It allows us to scout opponents and develop game plans for them, analyze our own play and improve it and, most importantly, gives access to every player on the roster to watch the current college season and develop their own game.  Sure you could probably scam a log-in from a friend – but we all know that this type of access can only happen if we support it financially and this is well worth $10 per player."
– Kyle Weisbrod, coach of Washington Element, Nationals qualifier for 10 consecutive seasons
Buy the College Team Pack on Ultiworld
Having access to high quality game footage of your team, your opponents, and other college teams in the Division is an excellent way to learn about new offensive and defensive structures, winning strategies, and the latest trends in the sport. You can learn more about your team's strengths and weaknesses and scout your opponents more effectively.
RELATED: 6 Tips For Watching Ultimate To Learn
As a part of the launch of this season's College Team Pack, Ultiworld is giving away two free Team Packs, one to a Men's team and one to a Women's team! To enter, simply follow the instructions below. You can earn extra entries by liking us on Facebook, following us on Twitter, and tweeting about the Team Pack. (If you purchase a Team Pack, we will refund your money if you win the contest!)