A new all-star tour with an international flavor.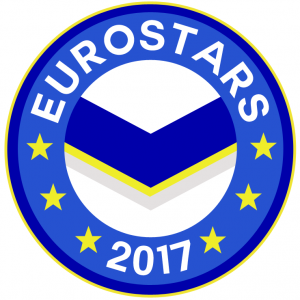 A new kind of women's all-star tour is coming to the United States this summer in the lead-up to the US Open.
The EuroStars Tour, announced today by long-time elite club player Bex Forth, will send a group of European stars on a trip across the US to compete against top women's club teams. Like the All-Star Tour of the past two seasons, the EuroStars Tour will feature livestreamed games from Fulcrum Media and photography from UltiPhotos.
"With all the amazing work we have seen from the All-Star Tour, and so many others, we wish to continue this work with a more global feel," wrote Forth in a blog post announcing the EuroStars Tour. "Our mission is to promote gender equity in ultimate through high level women's games and clinics with key objectives to inspire women and girls worldwide; highlight the widespread female talent found across Europe; provide dedicated European women the opportunity to play show games with a team deep with talent; share spirit globally, in all its glorious international flavours; and promote local, showcase playing opportunities for women's club teams and feature female athletes in collaboration with USA Ultimate."
The EuroStars team will face off against seven club teams on the following schedule:
New York Bent (July 21)
DC Scandal (July 23)
Boston Brute Squad (July 25)
Seattle Riot (July 28)
San Francisco Fury (July 30)
Denver Molly Brown (August 1)
Madison Heist (August 2)
The 16-woman roster is finalized and can be accessed on the EuroStars Tour website. US players will be most familiar with Bex Forth and her twin sister Katey, both veteran players for Texas Showdown. 11 countries from across Europe will be represented on the Tour.
Besides the wins and losses in the individual games, at stake is the inaugural 'Americus Cup.' The continent that wins the majority of the games will claim the cup, much like the Ryder Cup in golf.
The EuroStars Tour also announced a forthcoming crowdfunding campaign and a push for sponsorships.
You can find out more information about the Tour on the EuroStars website, Facebook, Twitter, and Instagram.