Ansari becomes one of AUDL's most prominent owners.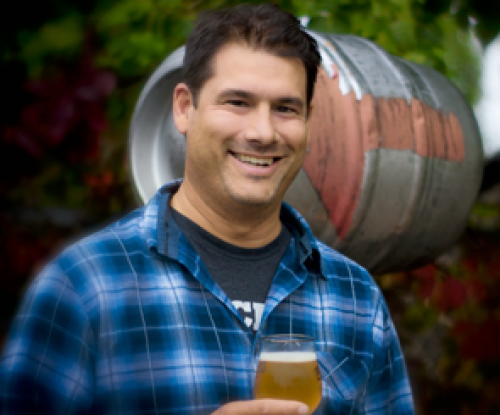 Less than a year after the AUDL bought back the Minnesota Wind Chill franchise from the original owner, the league found a new buyer: Omar Ansari, the owner and founder of Surly Brewing Company, a popular Twin Cities brewery.
Ansari, a long-time ultimate player, is the majority owner. Jim Mott, an early Surly employee and ultimate player, and Ben Feldman, the Wind Chill's General Manager and Sub Zero captain, hold minority stakes.
Surly Brewing Co. has long been involved with the ultimate community. Surly Ultimate, the Twin Cities area Masters team sponsored by the brewery, has been around since 2005 — "before any beer had been brewed," said Ansari. It also sponsors other local teams and tournaments.
As acting GM this past season, Feldman worked immediately to get Surly involved with the Wind Chill. "I wanted the brand associated with us," he said. "It's gonna help with credibility."
Feldman met with Ansari and Mott last winter to pitch a sponsorship deal. There was some initial interest in possibly becoming involved with ownership, but the timing wasn't right. Surly did agree to a sponsorship for the 2017 season, though. Showing a Wind Chill ticket at the Surly Beer Hall after the game got you a free beer.
Ansari became more interested in the prospect of owning the team after getting out to a game. "I saw all the college players with their jerseys on, a lot of old players I knew, lots of young players," he said. "We've got a great ultimate community in Minnesota." Surely it didn't hurt when the Wind Chill's Brian "Strings" Schoenrock got onto ESPN's SportsCenter Top 10 this season with a massive layout — right in front of a Surly tent!
He got things in motion to buy the team. He attended Championship Weekend in Montreal in August and there met many of the AUDL owners. The owners will gather again for their annual meeting next month in Minneapolis. It should come as no surprise that the Saturday night social event will be held upstairs at the Surly Beer Hall with an open bar.
"Omar's prepared to give out free beer with everything," said Feldman.
The new owners hope to entice more season ticket sales with appealing packages that involve Surly along with game tickets. "We can use the brewery to help get people to games," said Ansari.
Ansari started playing ultimate in 1989 at Macalester College in Minnesota. He would go on to a long career with a number of teams including Sub Zero. He met his wife playing on an area mixed team.
He stressed the importance of building a stronger ultimate community in the area as a big reason he wanted to get involved. "It's a passion adventure," he said. "I think anyone that's looking to cash out, get huge returns — that would be great because it would mean that ultimate is a lot bigger — but that's not what we're counting on."
Feldman will remain in charge of operations as GM. The team is currently looking for venues for the 2018 season with an eye on being able to sell Surly at their games.