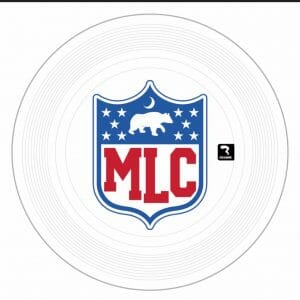 Ultiworld's coverage of Missouri Loves Company is presented by Spin Ultimate; all opinions are those of the authors. Please support the brands that make Ultiworld possible and shop at Spin Ultimate!
This article was written by Colin O'Brien.
COLUMBIA, Mo. — Three North Central men's teams gave themselves a chance to take the Missouri Loves Company crown, though there was an interregional showdown at the top of one of the power pools.
Carleton took care of business in Pool A, allowing only BYU to reach double digits against their defense in games to 13. BYU will make the trip back to Provo with wins over Colorado (13-10), Texas (13-10), and Case Western Reserve (13-8) to finish their fall season. Colorado held seed, beating Case 13-6 and Texas 13-9, while Texas knocked off Case 9-8 in the 4/5 matchup.
Wisconsin bumped off Minnesota from the top spot in Pool B 13-10 and handled Colorado State (13-10), Northwestern (11-8), and Texas A&M (13-11). NUT started its day off as the five seed with back-to-back double game point losses to Minnesota and No. 4 Colorado State. Grey Duck played tight with everyone in the pool, winning on double game point 13-12 against CSU and taking another close one off of A&M, 10-8. The rest of Pool B went to seed, with Dozen beating CSU 12-11 and Northwestern 13-10.
Arkansas going winless as the two seed of Pool C was the story there Saturday. They lost 11-9 to Union, 9-6 to Texas-Dallas, 13-4 to Colorado College, and 13-5 to one-seed and pool winner Purdue. Colorado College Wasabi was the other team to advance to bracket play out of the pool thanks to a +11 point differential, though they fell to Purdue 13-6.
Kansas also benefitted from point differential, breaking a three-way tie with Cincinnati and Illinois State in a four-team Pool D. The 'Zontals lost to Cincy 11-9 but beat Illinois State 13-9 and North Texas 13-8 to advance.
Illinois took E as the top seed with some close calls along the way. They beat two-seed Minnesota-Duluth 13-11 and four-seed Indiana (who advanced to bracket play with a 3-1 record) 12-11. Northern Lights finished 1-3, Oklahoma held seed at 2-2 and Wisconsin-Eau Clare went winless as the five seed.
Texas State took Pool F from the four seed, beating out top-seeded Iowa State, winless Washington University and Tennessee-Chattanooga, who also qualified for the bracket. Texas State beat UTC 11-8, Iowa State 12-9 and WashU 10-8 to take the pool, while UTC upset ISU 13-9 in the final round of the day to secure their spot.
LSU held on to the top of Pool G with wins over Iowa (11-9), Luther (13-1) and Tennessee-Knoxville (11-9). IHUC qualified in BYU's place with wins over UTK, Luther and Wisconsin-Milwaukee.
University of Chicago was undefeated in the final Tier One pool as the two seed, knocking off one-seed Texas Tech 13-6. Tumbleweed also lost to five-seed St. Louis University 13-9 to start the day, and SLU took the final bracket spot with wins over Marquette and Carleton-GOP.
Here's a look at tomorrow's Championship bracket: