11 USA teams have bids.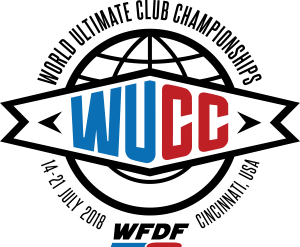 128 teams have been granted berths in the 2018 World Ultimate Club Championships, the World Flying Disc Federation announced this morning.
Notably, Seattle Riot has been granted a bid despite not reaching the National semifinals in Sarasota, making them the fifth team to qualify from the United States in the Women's Division. Many other teams got in off the waitlist, including European Mixed champions Grut from the Netherlands.
Here's the list of teams (which is not yet finalized) that have been given spots in Cincinnati: