Over 150 people signed on to boycott absent "equal representation of women and men."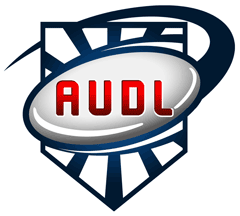 The group leading a boycott of the American Ultimate Disc League — headed by Nicky Spiva, Hannah Leathers, Markham Shofner, Jesse Shofner, Elliott Erickson, Claire Chastain, Mario O'Brien, and Trent Dillon — has released the initial list of signatories of the boycott statement to Ultiworld.
The statement reads: "I believe that women and men should have equal representation at the highest, most visible levels of our sport – including professional play. If the AUDL does not ensure that women and men have equal representation in 2018, I will not support it. This means I will not be playing in or attending games, and will avoid consuming related media and content."
A Google form was shared with players around the AUDL asking for them to sign on to the statement. The organizers also released a statement on Skyd Magazine and have put together a community petition.
The AUDL circulated an internal letter earlier this week outlining the league's plan to further promote women's ultimate in 2018.
The list of players below is from the organizers but due to time constraints and the size of the list has not been individually vetted by Ultiworld. If your name appears on this list incorrectly, please contact Ultiworld at [email protected] and the boycott organizers.
| Player | Played AUDL In 2017? | Team? |
| --- | --- | --- |
| Andrew Hagen | YES | San Francisco FlameThrowers |
| AJ Nelson | NO | |
| Alan Kolick | YES | DC Breeze |
| Alex Champe | YES | Chicago Wildfire |
| Alex Evangelides | NO | |
| Alex Kapiamba | YES | Detroit Mechanix |
| Alex Olson | NO | |
| Alex Simmons | NO | |
| Alistair Robb | YES | Vancouver Riptide |
| Ari Nitikman | YES | Vancouver Riptide |
| Austin Lien | YES | Minnesota Wind Chill |
| Ben Banyas | NO | |
| Ben Lohre | YES | Dallas Roughnecks |
| Ben Murphy | YES | Detroit Mechanix |
| Ben Snell | YES | Seattle Cascades |
| Ben Van Heuvelen | NO | |
| Bert Abbott | YES | Seattle Cascades (Cascades Cup Roster) |
| Billy Katz | NO | |
| Bobby Roos | YES | Philadelphia Phoenix |
| Bobo Eyrich | NO | |
| Brad Bolliger | NO | |
| Brendan McCann | NO | |
| Brett Petersen | YES | San Francisco FlameThrowers |
| Brett Sullivan | YES | Minnesota Wind Chill |
| Brian Schoenrock | YES | Minnesota Wind Chill |
| Brice Dixon | NO | |
| Byron Liu | YES | San Francisco FlameThrowers |
| Caleb Denecour | YES | Austin Sol / Minnesota Wind Chill |
| Cam Bailey | YES | Seattle Cascades |
| Carl Morgenstern | YES | Pittsburgh Thunderbirds |
| Cassidy Rasmussen | YES | San Francisco FlameThrowers |
| Charlie Cannon | YES | Philadelphia Phoenix |
| Chloe Rotenberg | NO | |
| Chris Kocher | YES | New York Empire |
| Chris Vanni | NO | |
| Christian Johnson | YES | San Francisco FlameThrowers |
| Conrad Schloer | YES | New York Empire |
| Dan Donovan | YES | Detroit Mechanix |
| Daniel Walton | NO | |
| Danny Collom | YES | Minnesota Wind Chill |
| Dave Baer | NO | |
| Davis Whitehead | NO | |
| Dongyang Chen | NO | |
| Dylan Freechild | YES | Dallas Roughnecks |
| Eli Kerns | YES | San Francisco FlameThrowers |
| Elliott Erickson | NO | |
| Eric Shaw | NO | |
| Evan Klein | YES | Seattle Cascades |
| Gavin Sing | NO | |
| George Stubbs | NO | |
| Grant Lindsley | YES | San Francisco FlameThrowers |
| Greg Cohen | YES | San Francisco FlameThrowers |
| Greg Moore | YES | Vancouver Riptide |
| Hafeez Shams | NO | |
| Henry Konker | NO | |
| Henry Phan | YES | Seattle Cascades |
| Husayn Carnegie | NO | |
| Isaac Smith | YES | Pittsburgh Thunderbirds |
| Jack Hatchett | NO | |
| Jacob Smith | NO | |
| Jake Wright | YES | Nashville Nightwatch |
| James Greeno | NO | |
| James Highsmith | NO | |
| Jason Yun | NO | |
| Jay Drescher | YES | Minnesota Wind Chill |
| Jed Farber | NO | |
| Jeffrey Brandle | NO | |
| Jeremy Kanter | YES | Detroit Mechanix |
| Jesse Bolton | YES | Seattle Cascades |
| Jesse Rice | YES | New York Empire |
| Jesse Shofner | YES | Nashville Nightwatch |
| Joe BJ Sefton | NO | |
| Joe Freund | YES | DC Breeze |
| Joe White | NO | |
| Joel Bellavance | YES | Vancouver Riptide |
| Joel Schlachet | YES | San Francisco FlameThrowers |
| John Norris | NO | |
| Johnny Bansfield | YES | Detroit Mechanix |
| Jordan Marcy | YES | San Francisco FlameThrowers |
| Joseph Marmerstein | YES | Pittsburgh Thunderbirds |
| Josh Tsung | YES | Pittsburgh Thunderbirds |
| Julian Childs-Walker | NO | |
| Justin Lim | YES | San Francisco FlameThrowers |
| Justin Moore | YES | Nashville Nightwatch |
| Kenny Lane III | NO | |
| Kevin Kelly | NO | |
| Khalif El-Salaam | YES | Seattle Cascades |
| Kieran Kelly | NO | |
| Liam Shramko | YES | Minnesota Wind Chill |
| Logan Weiss | YES | Minnesota Wind Chill |
| Mac Hecht | NO | |
| Marcus Ranii-Dropcho | NO | |
| Mario O'Brien | YES | Seattle Cascades |
| Mark Rauls | YES | Detroit Mechanix |
| Markham Shofner | YES | DC Breeze |
| Matthew Rehder | NO | |
| Max Thorne | YES | Pittsburgh Thunderbirds |
| Michael Dagher-Margosian | YES | Detroit Mechanix |
| Michael Fairley | YES | Jacksonville Cannons |
| Michael Panna | NO | |
| Michael Visnick | NO | |
| Mikey Moses | NO | |
| Misha Herscu | NO | |
| Mitch Kulczak | YES | Seattle Cascades |
| Morgan HIbbert | YES | Vancouver Riptide |
| Myles Sinclair | YES | Vancouver Riptide |
| Nathan Champoux | YES | Detroit Mechanix |
| Nathan White | YES | San Francisco FlameThrowers |
| Nicholas Alexander | YES | San Jose Spiders |
| Nicholas Simonelli | YES | Minnesota Wind Chill |
| Nick Dare | NO | |
| Nick Patel | NO | |
| Nick Stuart | NO | |
| Nicky Spiva | YES | Philadelphia Phoenix |
| Oak Nelson | YES | Philadelphia Phoenix |
| Patrick Baylis | YES | San Francisco FlameThrowers |
| Patrick Earles | YES | Pittsburgh Thunderbirds |
| Patrick Lindsey | YES | Nashville Nightwatch |
| Paul Klimkowski | YES | Philadelphia Phoenix |
| Peter Prial | NO | |
| Phil Murray | NO | |
| Piers MacNaughton | NO | |
| Russell Rabut | NO | |
| Russell Wallack | NO | |
| Ryan Flamberg | NO | |
| Sam Gabrielson | NO | |
| Sam Kanner | YES | San Francisco FlameThrowers |
| Sam Schurer | NO | |
| Sam Swink | YES | San Francisco Flamethrowers |
| Sam Taylor | NO | |
| Samuel Hart | NO | |
| Sawyer Thompson | YES | San Francisco FlameThrowers |
| Shawn Dacey | YES | Philadelphia Phoenix |
| Simon Higgins | YES | San Francisco FlameThrowers |
| Simon Montague | NO | |
| Steve Rosso | YES | Philadelphia Phoenix |
| Ted Barnett | YES | Los Angeles Aviators |
| Thomas Edmonds | YES | Pittsburgh Thunderbirds |
| Thomas Rosatto | NO | |
| Trent Dillon | NO | |
| Trent Kuhl | YES | Chicago Wildfire |
| Tyler Chan | NO | |
| Wade Hankin | NO | |
| Walden Nelson | NO | |
| Will Neff | NO | |
| Zach Goulson | NO | |
| Zack Smith | YES | Seattle Cascades |
| Zane Rankin | NO | |
| Zhi Chen | YES | Seattle Cascades |