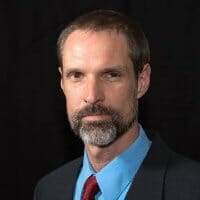 Sideline Talk is an Ultiworld podcast about the people and personalities of ultimate. This podcast is available exclusively to Ultiworld Subscribers.
Will Deaver is one of the most important and powerful decision makers in ultimate. As the Managing Director of Competition and National Teams, he often serves as the direct liaison between USAU and players, coaches, and organizers at all levels.
He is also a long time player with a storied career in both college (Georgia) and club (Chain Lightning, Johnny Bravo). Hear about how he came to the Ultimate Players' Association, his views on dealmaking and compromise, his thoughts on new rules (he helped develop the Callahan rules with Charles Kerr), and his bench press record.
Sideline Talk: Will Deaver [Ep. 12] is only available to Ultiworld Subscribers
Already have a subscription? Log in
Whether you visit Ultiworld for our reporting, our podcasts, or our video coverage, you can help us continue to provide high quality content with a subscription. By becoming a subscriber, not only do you receive benefits like exclusive articles and full article RSS feeds, you also help fund all of Ultiworld's coverage in general. We appreciate your support!