A legend of the game.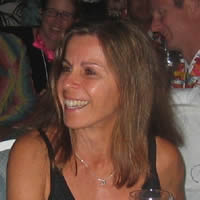 Sideline Talk is an Ultiworld podcast about the people and personalities of ultimate. This podcast is available exclusively to Ultiworld Subscribers.
Suzanne Fields is a pioneer in the sport. Named a member of the inaugural Hall of Fame class of 2004, Fields had a long and illustrious career as both a player and an organizer. She won the Club National Championships in the first year of the Women's Division in 1981 with Boston BLU and the first-ever World Championships with Melting Pot in 1983. She led the way with the fledging women's division at the Ultimate Players' Association (now USA Ultimate) as the first Women's National Director beginning in 1981.
Since 2004, she has served as the Chair of the Hall of Fame Committee.
Sideline Talk: Suzanne Fields [Ep. 13] is only available to Ultiworld Subscribers
Already have a subscription? Log in
Whether you visit Ultiworld for our reporting, our podcasts, or our video coverage, you can help us continue to provide high quality content with a subscription. By becoming a subscriber, not only do you receive benefits like exclusive articles and full article RSS feeds, you also help fund all of Ultiworld's coverage in general. We appreciate your support!