Elite athleticism and great schemes.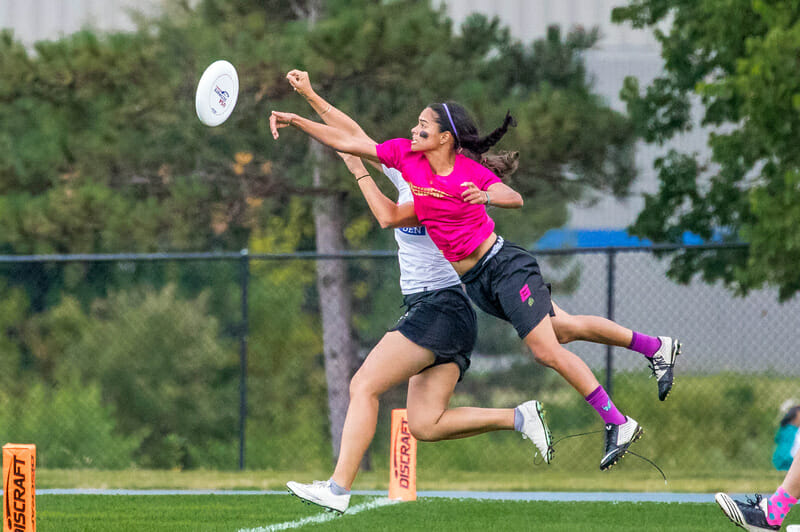 Don't miss part one of this series (offense) on Colombia's Revolution.
Probably more than their unique offensive style, Revolution is known for stifling, unpredictable, and super athletic defense. Unlike many teams that may use multiple zone or bracket looks to surprise offenses, Revolution uses team chemistry, intelligence, and a switch-heavy person defensive scheme to keep offenses second guessing about who is open. And with fluid lines and many of their star players playing both ways, they are always a threat to score after the turn.
Revolution Innovation: How The Colombians Won The US Open (And Might Win WUCC) [Part Two] is only available to Ultiworld Subscribers
Already have a subscription? Log in
Whether you visit Ultiworld for our reporting, our podcasts, or our video coverage, you can help us continue to provide high quality content with a subscription. By becoming a subscriber, not only do you receive benefits like exclusive articles and full article RSS feeds, you also help fund all of Ultiworld's coverage in general. We appreciate your support!