Bringing back the Mailbag for good!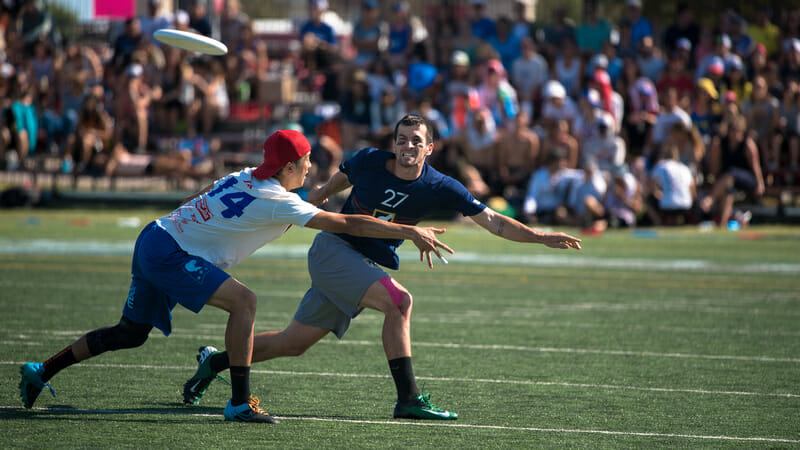 After years of writing the Mailbag in fits and starts, I am legitimately committing to writing it every week. This is it. I'm doing it.
The Mailbag is now going to be for subscribers only. That's going to do a few things: it will keep me committed to writing it every week. It will reward subscribers with a weekly column they can count on (and we have more weekly content rolling out soon!). And it will allow us to offer, every week, a free one-month Mini subscription for the best email or comment we get and publish in the Mailbag. If you're already a subscriber, you get a free extra month (or a discount). If you're not, you can come in and check out the benefits.
You can email me anytime at [email protected] with questions, comments, ideas — whatever you've got.
Q: More than ever, it seems like teams are scheduling late-season tournaments against in-region competition. Obviously, there are all kinds of bad incentives at these tournaments depending on where teams stand in the USAU rankings. Every one of GOAT's opponents had a reason to lose big to them at that Rochester tournament. Sockeye had no reason to try to play their best against Rhino and Furious. Even if all of these games are legit, isn't it a problem that teams have the opportunity to influence the rankings late in the season by shaving points?
– Sam C.
A: Simply put, yes, it is a problem.
You don't even have to think teams are doing anything nefarious to believe that it's bad to have a system where teams are incentivized not to play their best. There are plenty of cases where teams may not be trying to lose, but they're running open lines and maybe not giving it their all.
Even if we all agree that it's a problem, the real question is what to do about it. Teams don't play enough games to just throw out reams of scores against in-region opponents. I will propose two potential solutions.
The Mailbag Is Back: Rankings Problems, Revolver's Struggles, Madison Magic is only available to Ultiworld Subscribers
Already have a subscription? Log in
Whether you visit Ultiworld for our reporting, our podcasts, or our video coverage, you can help us continue to provide high quality content with a subscription. By becoming a subscriber, not only do you receive benefits like exclusive articles and full article RSS feeds, you also help fund all of Ultiworld's coverage in general. We appreciate your support!