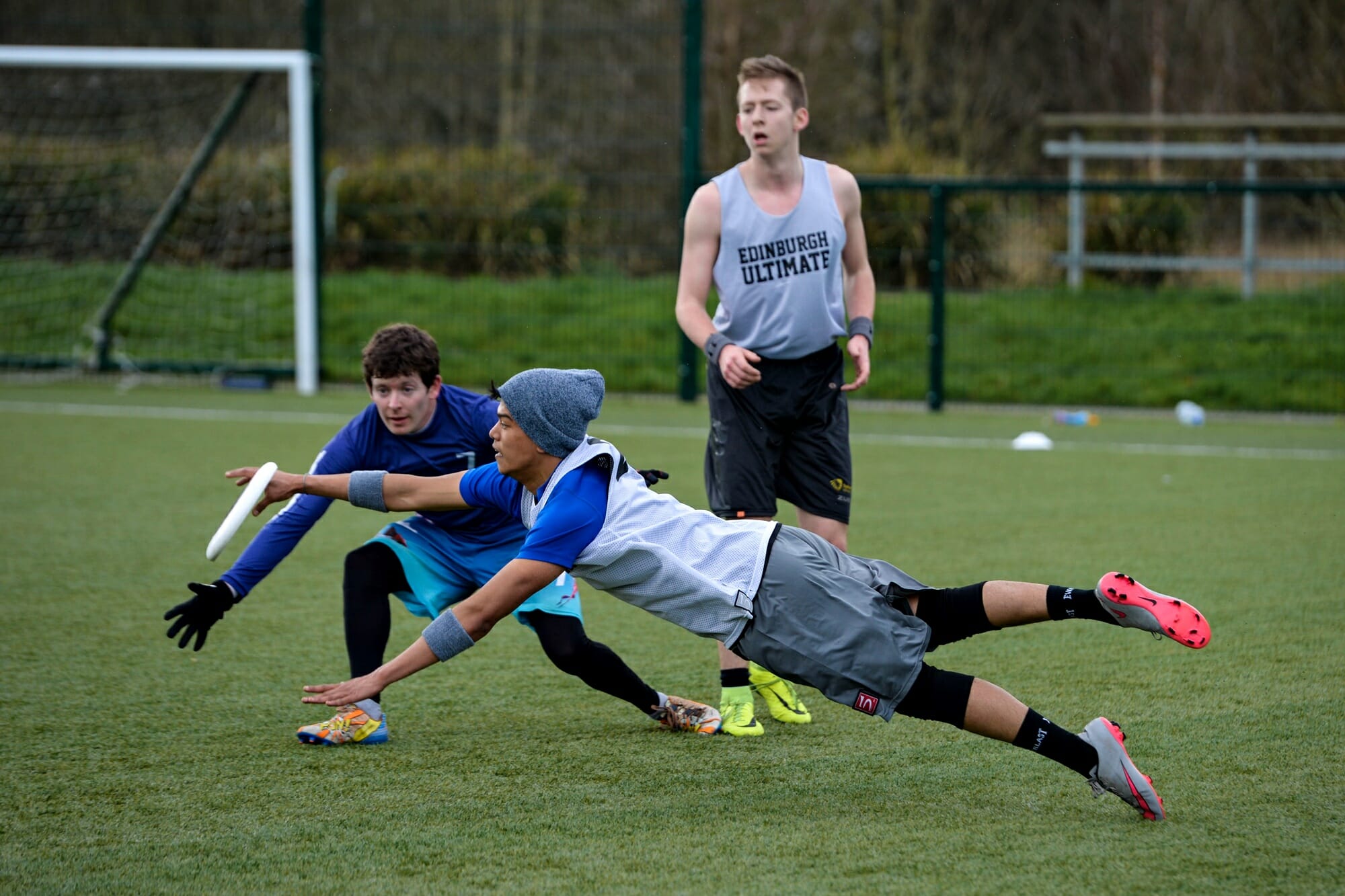 One of the first European events of the year, The Siege of Limerick is one of the premier Irish ultimate tournaments of the season. Siege is now officially entering its tenth anniversary due to inclement weather putting a sudden stop to last year's tournament at short notice1. This early season tournament will be a good opportunity to for teams to work on that all-important chemistry moving into the outdoor season and show the European community early signs of what these teams have to offer. There are 22 teams in the Men's Division at this tournament. The division is split into three sets of two pools based on seedings. The top eight seeds are in Pools A and B, with the middle six seeds (9 through 14) occupying Pools C and D, and the final eight seeds in Pools E and F.
Tournament Profile
Date: March 9-10
Location: Limerick, Ireland
Weather: Highs between 45-50°F (7-10°C), cloud cover and showers, 15-20 mph (24-32 kph) winds
Pool A
PELT
PELT is the ultimate club based out of Limerick, so they are the home town favorites. Their rise from a university alumni team to one of the best teams in the country is a testament to the journey that they have been on as a group. A fortuitous bid allocation allowed PELT to compete at WUCC in Cincinnati last year despite losing to Ranelagh in the final of Irish Nationals in 2017. The WUCC bid gave them a strong set of pickups from both the US and Australia, such as Jonah Wisch (formerly of Pittsburgh En Sabah Nur) and Robert Swan (Bench Ultimate) in 2018, who will most likely not be playing this year. They will still be very strong, especially with hometown support, but will they be able to overcome Ranelagh in the latter stages of the tournament?
Reading Ultimate
Reading Ultimate is much better known for their mixed prowess, finishing 17th at WUCC last year in the mixed division. Their single gender teams should not be underestimated, though, as their men's team came third at UK Nationals and 11th at EUCF last year. However, in this first outing to Siege for this club, the usual suspects will not be present. With various commitments for many of the top players, the squad has a distinctly different look to how many will remember it. They are here to have a great time and use this tournament as valuable international experience that will benefit the future of the club. Watch out for the long-time stalwarts of Maks Tobiasiewicz and Matt Scott, as well as the explosive combination of Thawn Hatzaw and Owen Payne, as well as some exciting new rookies looking to upset the established ranks prior to UK Tour coming later this season.
Gentle Ultimate
Gentle Ultimate is the largest ultimate club in Belgium with over 300 members making up a total of nine teams. As seemingly perennial attendees to Siege, there is no question of the experience that the club has with this tournament coming in fourth place in 2017. Gentle has a large first team this year but only half of them are looking to make the trip to Ireland, so by no means will we see a full strength squad at Siege. The 16 players consist of a mix of rookies and more experienced players allowing the younger contingent to get game time with some of the veterans. Notable absences from the squad are Joren Sanders and Simon De Nys Ketels (Belgium Men's national team), as well as Aaron & Arthur Vandeweghe (Belgium U24 Men's national team).
Alba 1
Alba is a new Scottish team with big ambitions for their inaugural season. They are looking to go straight to the top of the UK ultimate scene at this year's Nationals and, talent-wise, it is not beyond the realm of possibility. The core of the team is full of WUCC experience from last year with players from both Glasgow and Black Eagles. The objective this weekend is to get as much game time together as possible. They are bringing split-squads of even strength (Alba 2 is in Pool B). Alba will be missing 12 players from its squad at this tournament. Expect big highlight plays throughout the year from this group as Alba makes their international tournament debut at Siege.
Pool B
Ranelagh
Ranelagh is one of the most successful open clubs in Ireland, though they fell to PELT last year in the All-Ireland championship final. Like PELT, Ranelagh has just come off a WUCC campaign where they finished 22nd, six places above their fellow countrymen. With the inevitable lull after a WUCC campaign, Ranelagh will not have the same laser intensity as they had last year, but with fewer transitioning players than their rivals, they will be expecting nothing less than a victory at this year's Siege.
Rebel Ultimate
Rebel is the ultimate club based out of Cork since 2009 and has been a top tier Irish club for many years now. Their mixed exploits recently have grabbed headlines, achieving the highest placing for any Irish team at the EUCF last year, coming in third place. The men's team came third at Irish nationals last year. They are a highly spirited group of ultimate players even when competing at the elite level, winning the spirit award at Irish nationals and coming second in spirit at the EUCF.
GB U24
Great Britian's Under-24 team is still in the development phase of this cycle, so expect a fair amount of experimentation, especially on offense. As a squad, they will be looking to iron out some kinks they may be having in the run-up to worlds but that does not mean they are not a formidable group of players. With a few significant members missing from their ranks this weekend, such as Seb Allen and Dec Cartwright (both Chevron Action Flash), their O-line will be looking for some new threats. With receivers like Adam Vaslet (Birmingham Ultimate) and Fraser Stewart (Alba), they will be expecting to come down with everything.
Alba 2
See Alba 1.
Threats Outside the Top Eight
Irish universities are well known for punching above their weight in tournaments like Siege. The University of Limerick team (No. 9 seed) are the most likely to make their way into the top bracket, especially with the amount of playing time that they have already had together this season. University College Cork is also in the middle bracket and has a chance to push into the top eight if they have a good Saturday. Trinity College comes into this tournament with a full-strength roster for the first and only time this season. Boasting seven Ireland U24 players out of 13, Trinity are looking to be fully competitive at Siege this year.
Predictions
1. Ranelagh
2. Pelt
3. Rebel
4. Alba 1
5. Alba 2
6. GB U24
7. Trinity
8. Gentle
---
prompting a snowball fight instead, which is generally agreed to be a feature in as many tournaments as possible going forward ↩