Cody Mills answers questions about ways to adjust USAU's ranking algorithm and allocation process.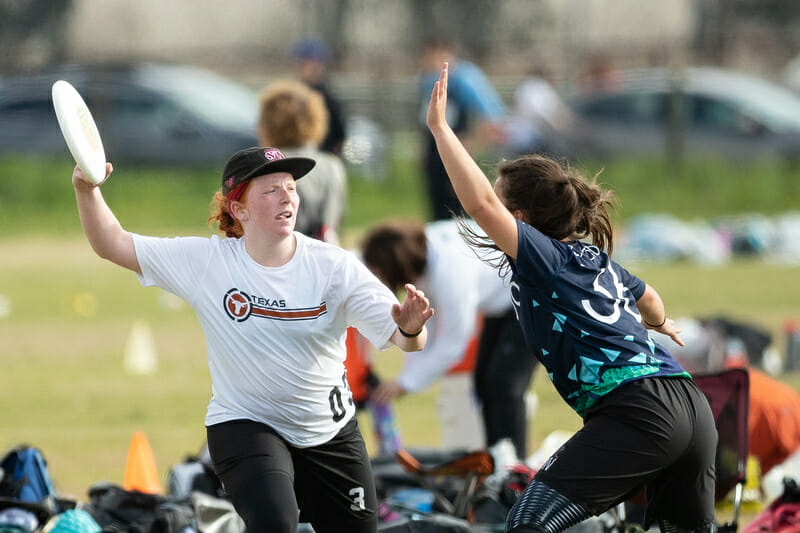 The Mailbag is now for subscribers only. That's going to do a few things: it will keep Charlie committed to writing it every week. It will reward subscribers with a weekly column they can count on. And it will allow us to offer a free one-month Mini subscription for the best email or comment we get and publish in the Mailbag. If you're already a subscriber, you get a free extra month (or a discount). If you're not, you can come in and check out the benefits.
You can email Charlie anytime at [email protected] with questions, comments, ideas — whatever you've got.
Welcome our in house algorithms expert, Cody Mills, who runs frisbee-rankings.com. He also coaches the men's team at Cal Poly SLO. Intro is over, from here on out, it's all Cody.
Important disclaimer: contrary to popular belief (#fakenews), I am not an algorithms expert.1 I'm just a guy with a hobby. I would defer on virtually any mathematical argument to the extremely qualified individuals who serve on the working group.2
Q: How would you change the D-III algorithm so that it isn't always so wacky?
A: My off-hand reaction to this question is to clarify that there is no separate D-III algorithm. Every result from the college division goes into the same data set that produces the rankings; D-III rankings use all the results involving D-I teams as well. It's just that the D-I teams are filtered out of the final rankings.
---
Editor: Oops. ↩

of which I am not a member ↩
Mailbag: Special Guest Cody Mills Talks Rankings is only available to Ultiworld Subscribers
Already have a subscription? Log in
Whether you visit Ultiworld for our reporting, our podcasts, or our video coverage, you can help us continue to provide high quality content with a subscription. By becoming a subscriber, not only do you receive benefits like exclusive articles and full article RSS feeds, you also help fund all of Ultiworld's coverage in general. We appreciate your support!