Seven bids across the Great Lakes, New England, Metro East, and Ohio Valley are up for the taking this weekend.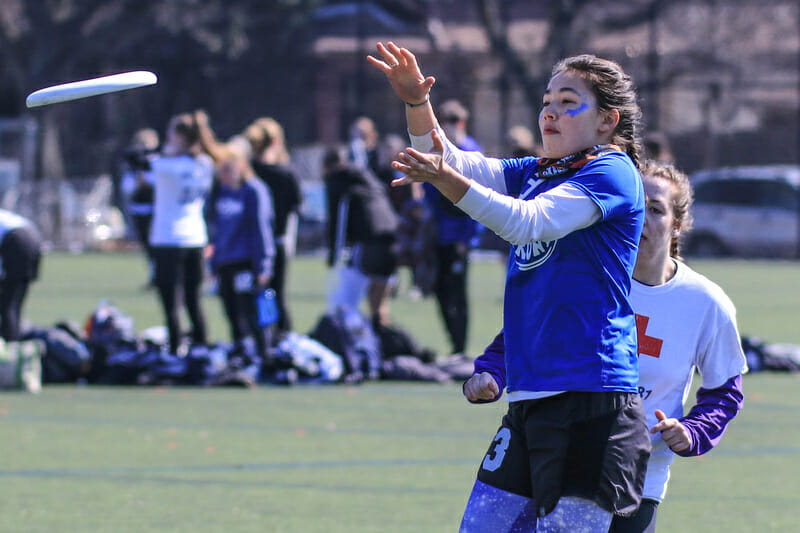 Ultiworld's 2019 D-III regular season coverage is presented by Spin Ultimate; all opinions are those of the authors. Please support the brands that make Ultiworld possible and shop at Spin Ultimate!
The final weekend of play before D-III Nationals, and the final seven bids are on the line across four regions. We know who earned the bids and who has done well in the post season, but seeding was meant to be broken and upsets are half the fun for spectators. Follow along with the action and get up to speed on the weekend below.
Metro East (1 Bid)
Competition Schedule
Location: Oneonta, NY
Top 25 Teams: 3
Weather: 40s and Cloudy on Saturday; 50s with a chance of showers on Sunday; 10-20 mph wind
Excitement Level: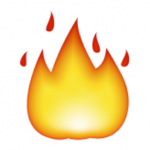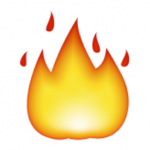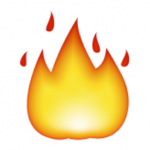 All-Region Discussion Thread
With three teams in the Ultiworld Power Rankings (#10 RPI, #12 Wesleyan, and #17 Skidmore), a field full of competitive programs eager to take that next step into regional eminence, and only one bid to Nationals available, expect this weekend to be a fiery and competitive outing for all those in attendance.
Bid earner and the team everyone else will be gunning to take down, RPI Strut is hungry to return to Nationals show the field the work they've been putting in during the 2019 season. With a roster still on the smaller side, RPI is a team that demonstrates having the right players in the right positions–whether that's Candy Zhang and Makayla Wahaus running the offense from the backfield, Lindsay Zadunayski setting up the big cuts downfield, or Nancy Bush hunting for interceptions in their game-tested zone sets–they create a bigger picture that wins games and bids. Another advantage are the eyes of their coach Garrett Clay, who will help them adjust on-the-fly as needed and keep focused on the prize. Regionals is Strut's chance to defend their bid and prove 2018 was no fluke but the start of a new dynasty in the D-III Women's Metro East region.
If there's one team keeping RPI up at night, it's the prospect of when and how they will face down Wesleyan Vicious Circles again. Wesleyan handed RPI their largest loss to a D-III team this season in a 13-8 pool play game at Conferences, before holding them close in a 14-13 loss in the final. Sydney Taylor-Klaus lights up the stat sheet with assists, working in tandem with players like Lily Gould and Sophie Lesjak in the end zone. The Vicious Circles are a team worth of a Nationals bid–had they reached 10 games during the regular season, they would very likely have obtained a strength bid for the region–and will bring the throws and legs to make a very serious run at taking RPI's bid.
Rounding out the top three teams in contention are the Skidmore Wombats, who will share Pool A with RPI. Close losses to RPI and Wesleyan over the season show the Wombats can compete at the same level, but need to work on finishing their games if they want to clinch the bid to College Station. Look for junior captain Gina Pryciak to lead the team on the field with assists, finding targets like Daphne Moskofides and Olivia Kupiec for scores. On defense, zone will be on the menu, making things that much more difficult for the rest of the field and a roadblock to teams in the hunt for the bid.
Aside from the top three prospective powerhouses, there are a few other programs who have been knocking on the door of a Nationals berth for the past several years but consistently falling just short. Two such teams, who faced off twice at Western NY Conferences, are Geneseo Escargot and Oneonta Loveseat.
SUNY Geneseo was dominant throughout the grueling six-game pool play at Conferences, grinding out wins against bonafide programs Oneonta, Hamilton, and Colgate. The team thrives off the breathtaking athleticism of returning All-Region player Madeline Schwenker-Punnett with a balanced core of veterans like Stephanie Mellin, MK Hilton, and Camille Montalbano. It is Escargot's depth, however, that allows them to push through games until the end. With younger athletes stepping into bigger roles downfield, and veterans eager to avenge previous years of falling just short of the Nationals bid, it wouldn't be a surprise to see this team make it deep into bracket play this Sunday.
SUNY Oneonta is a similar program who has been steadily among the top teams in the region for the past few years without securing a trip to Nationals for themselves. Going 4-2 through Conference pool play, Loveseat was able to show their ceiling on Sunday when they defeated Geneseo in the final, making up for the pool-play loss. With the offense beginning to click, in no small part due to the performance of captain and returning All-Region player Amanda Mchale, Oneonta enters the Regionals field with some momentum and confidence. It's going to be a highly contested battle this weekend at their home fields, but if the all the pieces are working together, Loveseat may be another contender to watch out for.
Hamilton Hot Saucers and Colgate Vibe are two other well-established programs who thrive off of reliable systems on the field. Despite roster turnover, Hamilton always seems to maintain top-level talent and tricky, well-practiced defensive looks. Colgate clearly had the athletes to keep up with any team through person defense, and a similarly well-practiced composure in zones. With a tendency to peak at the right time, playing their best at Regionals, either one of these teams could rise above the pack to break seed and potentially make a strong appearance on Sunday.
New England (4 Bids)
Competition Schedule
Location: Williamstown, MA
Top 25 Teams: 7 (!)
Weather: Rain; low 30s to high 40s; wind gusts up to 15 MPH
Excitement Level: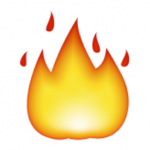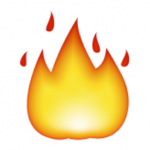 All-Region Discussion Thread
Eight teams will enter New England Regionals, and a full half of those teams will walk away with a spot at D-III Nationals. In a region so flush with bids, lower teams will have plenty of opportunities to pick off unexpecting rivals if they play their matches right in the various pathways that end in a game-to-go.
Teams that should be least worried about defending their bid? #1 Bates Cold Front and #2 Williams LaWUFA. Bates has dominated the entirety of the 2019 season, winning every tournament they've played to go 20-0 on the season, outscoring opponents 219-72 in aggregate in those games. With the offensive and defensive firepower of Josie Gillet, Cameron Johnson, Grace Warder and the rest of the roster, Cold Front just has to go through the motions and formalities of claiming their spot in College Station. LaWUFA is in a similar boat; with only two losses on the season– to Pennsylvania and Bates themselves– the Williams 15-2 record is nothing to sniff at. Although seeded at no. 3, their 9-6 loss to Bates puts them neck-and-neck for who will be sent directly to the final against Bates after pool play shakes out. A point in Williams' favor is that they put the rest of their section away without much trouble, the closest score an 11-7 win over Amherst. On-field leaders Caroline Weinberg, Casey Phalen, and Caley Dickinson will be hoping to leverage their zone offense and athletic defense to make New England Regionals the story of the Williams 'revenge tour' and a long sought-after win over Bates.
Feeling comfortable is likely to be #3 Middlebury Pranksters, coming in at the no. 2 seed for the Regional event. A trio of losses–to Bates at Conferences, UNC-Wilmington by a single point, and Georgia–highlight the growth of talent and overall capabilities of a team that lost in the last game-to-go in 2018. Ultimate knowledge and on-field skill from new players like Jennie Bob Bizal-Clark and Claire Babbott-Bryan, along with increased production from returners like Olivia Ryder and Allegra Molkenthin, make the Pranksters a formidable team. They've also been one of the more recent teams to face off against Bates, giving team captains a chance to strategize against Cold Front using whatever they gleaned in their 11-8 loss at conferences. Their pool play match against Williams is a definite game to watch for Saturday's pool play. Rounding out the pack of bid earners is #5 Mount Holyoke Daisy Chain, deep in talent from players like Hannah Finn-Erb and Sara Frieze who remain from their 2018 Nationals campaign. A few topsy-turvy results–losing to Wesleyan and New Hampshire at Garden State on Saturday, before crushing them with a vengeance on Sunday–indicate a strong roster, but only if the key players are available. For the sake of their bid, here's hoping we see them at full strength as they attempt to hold off any usurpers.
The bottom four teams will be looking to take one of those bids with a strong weekend of play and a surprise or two in pool play or in a game-to-go. In Pool A, with Bates and Mount Holyoke, are Bowdoin Chaos Theory, and Amherst Sparkle Motion at the no. 5 and no. 8 seeds, respectively. Bowdoin Chaos Theory has a smaller, but no less athletic and spirited team, than in past years, with only 15 rostered players. While not quite able to hang at Bates' level yet (losing to them by 7 and 10 points so far this season), their 9-6 loss to Middlebury doesn't put them completely outside of hanging with the bid earners at the top of the pack. They've also been in tough game situations like a double game point win over Colby to get to Regionals that have developed their metal game as well. Watch for upperclassmen Grace Wheeler, Zoe Aarons, and Emma Landes lead the team with grit in the backdoor bracket play. Last to snag a bid to Regionals but not less deserving of their spot is Amherst; their losses to Williams, Mount Holyoke and Wellesley indicate they likely aren't going to make it back to Nationals in 2019, but will still give it a shot. As potentially the last tournament for a strong senior class of Sophia Doerr and Lily Hunter, watch for some incredible plays from the bottom seed of an incredible deep region.
Rounding out Pool B, beside Williams and Middlebury, are the #18 Brandeis Banshee and #19 Wellesley Whiptails. Brandeis went 1-1 with Wellesley at Conferences, taking their final match 10-9. Their squad of 30+ strong, bolstered by the handling talents of Grace Barredo and the speed and vision of cutters like Maddie Marx and Cecelia Templeton will look to build on their wins from Conferences and make a go at unseating one of the better seeded teams. The Whiptails similarly may be seeded last in the pool based on Conference results, but are still able to hang with the rest of the field. A 10-8 loss to Mount Holyoke and their pair of games against Brandeis suggest a lot of gas left in the tank to push top teams to play their hardest if they want to stay on top of the pool and make it past Wellesley to get there.
Ohio Valley (1 Bid)
Competition Schedule
Location: Columbus, OH
Top 25 Teams: 2
Weather: Afternoon showers on Saturday and morning showers Sunday; high 30s to low 60s
Excitement Level: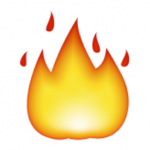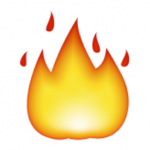 All-Region Discussion Thread
With fewer bids and a smaller number of teams taking the field at Ohio Valley Regionals than in recent years, the Ohio Valley will be a few decibels quieter this weekend than normal this post-season. With a single pool of five teams,1 the hunt for that single bid to Nationals will at least bring new matchups and connections that we didn't see in the regular season.
At the top of the seedings and with everything to lose is #6 Oberlin Preying Manti. Oberlin has played in terrible weather and done well, winning Midwestern Invite and thrashing the competition at conference championships, where teams only scored a combined five points on the Preying Manti across four games. With the defense-generating talents of Rosie Rudavsky and offensive playmaking trio of Zoe Hecht, Abby Cheng, and Helen Samuel, Oberlin sits at the top of the region, with little chance being dethroned.
Looking to topple the Manti from their high perch will most readily be the #22 Swarthmore Warmothers and Lehigh Gravity. Swarthmore's season record of 16-2 includes both a win and a loss to Haverford, and a tight conference final matchup that they won 11-8 over Lehigh. The Warmothers, coached by West Chester Loco alum Sarah Hogan, features a trio of seniors leading the larger classes of younger players. Watch for handling from Iris Wang, defensive pressure from Marie "Gillie" Tillson, and Sumi Onoe and Becky Norling-Ruggles, as parts of the engine running the cutting lines for the Warmothers. Their secnd round match against Oberlin will be one of the matches to watch in anticipation of the bracket. Looming over their shoulders will be Lehigh Gravity. After the roster losses from their T-3rd 2018 Nationals squad, 2019 has been a rebuilding year reflected in a 10-9 record with losses to teams like Skidmore, Wesleyan, and the conference loss to Swarthmore. On the field, expect to see Lexi Meisse and Sarah Cookson back handling, and captains Kelly "Pockets" Skewis and Clair Ternes downfield generating defensive flow for Gravity under the strategy of returning coach Matt Lubitz. Some players, like captain Mariel Weigel, will also be missing alongside other upperclassmen, creating a chance for younger players to break out this weekend. Both Gravity and the Warmothers will be attempting to peak when it matters most and play into, and hopefully beyond, the bracket final on Sunday.
Rounding out the region and not worth discounting will be the Haverford & Bryn Mawr Sneetches, and the Cedarville Queen Bee squads. Of the two, the Sneetches have the best record, with an early season win over Swarthmore, an expansive roster, and talent growth from club opportunities for returning players. Cedarville benefits from the talents of Cincinnati YCC standouts Katherine and Kjersti Fry, and slightly more games under their belts. While unlikely to make a serious go for the bid, whichever team ends in fourth place after pool play will at least have a shot at the bracket, while the other team will go home without any Sunday games. In the cold, cruel reality of the Ohio Valley Regionals tournament, winning even one game will make all the difference.
Great Lakes (1 Bid)
Competition Schedule
Location: Joilet
Top 25 Teams: 1
Weather: Rain and wind gusts up to 20 MPH; low 40s to mid 30s
Excitement Level: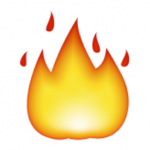 All-Region Discussion Thread
In a bit of déjà vu, the Great Lakes single bid was slated to be determined the weekend of April 14th, but weather got in the way of those plans. The tournament was suspended after Saturday, leaving the fifth and final round of pool play and bracket play unresolved. The tournament will resume this weekend, going straight into the semifinal matchups after the bottom two teams of Olivet Nazarene and Kalamazoo dropped.
Left in the hunt for the bid are #23 North Park Allihopa (4-0), Wheaton Mastadonnas (3-1), Valparaiso Chicks Hucking Discs and Knox Alley Cats (tied at 2-1, with Valparaiso getting the go ahead tie breaker). North Park will face off against Knox, who delivered them a thumping in the regular season on muddy fields and with significant North Park personnel missing. While North Park won't be contending with roster gaps this weekend, they'll still have to contend with high winds, rain and generally miserable conditions that the Alley Cats have excelled under before. On the other side of the bracket, Wheaton and Valparaiso will have a rematch of their pool play game that Wheaton took 11-8. Under late spring Midwest weather conditions on grass fields, both teams will have to work hard to make it to the final and face off against one of the two best-performing teams of the region in order to make it to Nationals.
---